'Downton Abbey 2': Are the Earl and Countess Carnarvon Happy to Welcome the Cast Back Into Their Home?
'Downton Abbey' saved Highclere Castle from ruin. Now, the Earl and Lady Carnarvon are happy their back.
Downton Abbey might have a huge cast of actors playing some of the best characters, but the biggest character on the show is Downton Abbey itself. Everything that happens on the show revolves around the stately home in the north of England. So Downton creator Julian Fellowes had to find the perfect grandest castle in the country to play that character, and they had to turn to a real-life Earl and Countess.
Highclere Castle, owned by the Earl and Countess Carnarvon, was in ruin when Fellowes approached the couple about filming the series there. After Downton Abbey became a phenomenon, however, the series revived the castle. But it couldn't have been easy having a series filmed in your own home.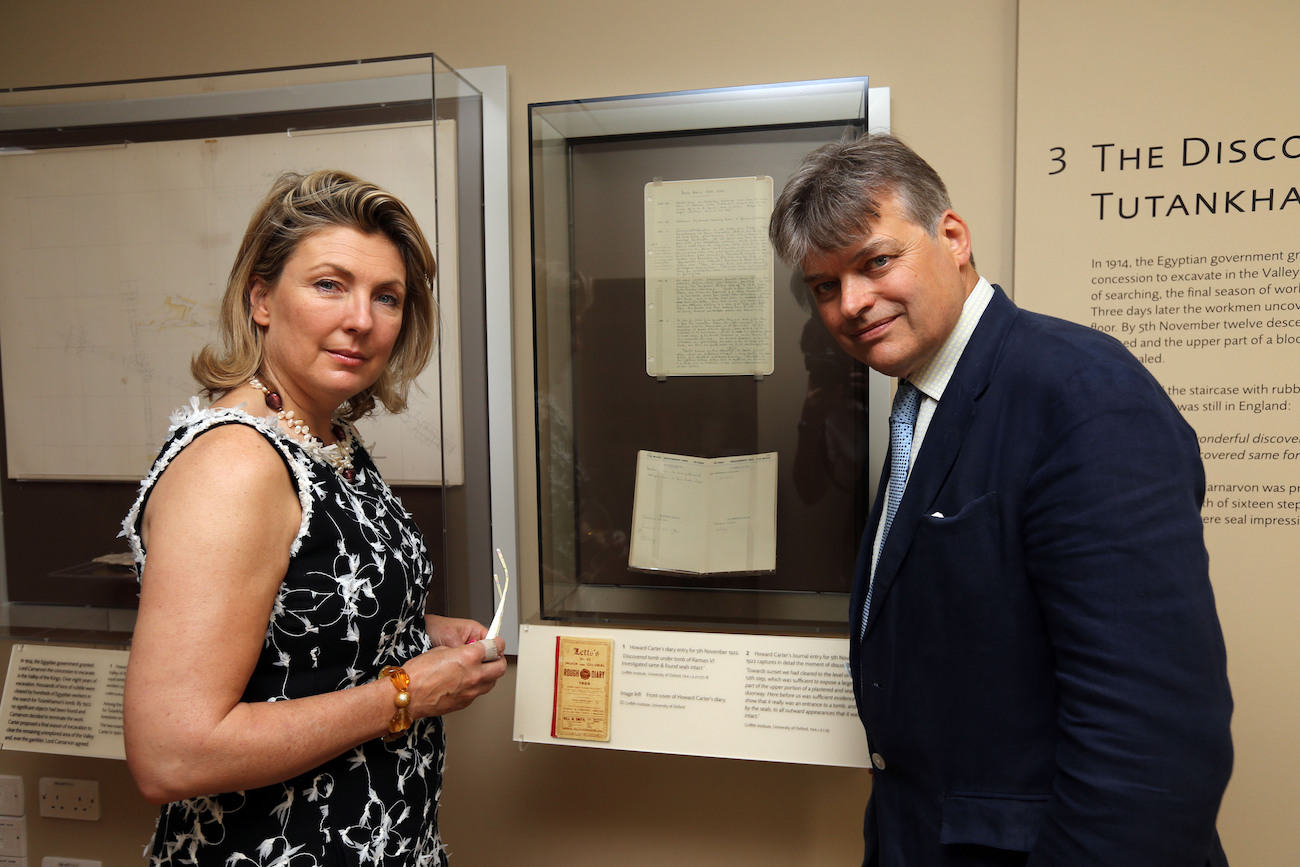 'Downton Abbey' saved Highclere Castle from ruin
Highclere Castle has been home to the Earl of Carnarvon since it was first built in 1679. The current 8th Earl (Queen Elizabeth II's godson) and Countess of Carnavaron have run the house since the 7th Earl's death in 2001, opening the house up for tours since before Downton Abbey.
Town & Country writes that when Fellowes came to them to ask permission to film in their home, George and Fiona Herbert had one request. Don't burn down the house. They didn't want Downton Abbey to burn and therefore send fans the wrong idea that Highclere had burned too. Like most estates in England, running Highclere is hard work. The Countess describes it as "both a business and a way of life."
Once Downton came, tourism wasn't localized anymore, people from all over the world came to see the home, and that did wonders for their wallet. So getting that call from Fellowes was like winning the lottery and helped save the castle from ruin. They were suddenly able to pay their £12 million ($16.5 million) renovation bill.
"It's been an amazing magic carpet ride for all of us," the Countess told The Guardian. "It's given us a wonderful marketing platform, an international profile. I'm hugely grateful. My husband and I love it, and the people here. Now, without doubt, it is loved by millions of other people."
What was filming 'Downton Abbey' at Highclere Castle like?
When filming started in 2010, it gave the Countess a lot more work, but she told the Daily Mail that she loved that the show's hustle and bustle brought the castle "alive."
Filming usually happened from February to June for each of the six series and one to two months for the film. In the early days, she was "constantly in the wings, showing crew how to move furniture — 'you take a girl in your arms and a chair by its bottom' — and reminding people to wipe their feet and respect the carpets," the Daily Mail wrote.
"We all got very used to each other. We had a good routine. It was like a new term at school — 'here they come!" the Countess said. "After all, a house like this is used to being busy, to being full of life. It comes alive with people and without them things go wrong."
The same location manager worked on the series and the film, which relieved the Countess because he knew what to do and operate in the house. But the film proved to be more of an undertaking, with tons of staff on-site daily. The Earl and Countess had to be specific about which rooms they wanted to be filmed. They couldn't give the producers everything.
"I would allow them to go into other rooms because I am a very, very nice person. We got used to working with them to make sure they had what they needed," the Countess told Town & Country. They also had to padlock certain rooms.
The Earl and Countess have welcomed 'Downton Abbey' back into their home
According to Highclere's website, filming for Downton Abbey: A New Era began in the spring of 2021, and it's once again welcoming back old friends.
Lady Carnarvon said, "We are thrilled to be welcoming Downton Abbey back to Highclere again. Julian and the wonderful cast and crew became so much part of our lives here at Highclere and we look forward to our next adventure with them."
While Downton has put Highclere on a "stable financial course," the Countess told the New York Times, "We've been here for 1,300 years. I tell Downton: 'You're delightful. But you're only here for four or five years.'" If it were up to us, Downton Abbey would be around for 1,300 years too.