'Downton Abbey 2': Will Lily James Return After Her Drama With Dominic West?
The creators of Downton Abbey have finally announced the title and release date for the second film. Downton Abbey: A New Era will hit theaters on March 18, 2022. The title suggests big changes for the upstairs and downstairs, and fans can hardly contain their excitement. There's bound to be plenty of drama with weddings, a trip abroad, and even a funeral.
But there may be drama before the film even premieres. Lily James, who played Rose in the series, may have to co-star with newcomer Dominic West, and given the recent scandal between them, that might not be ideal.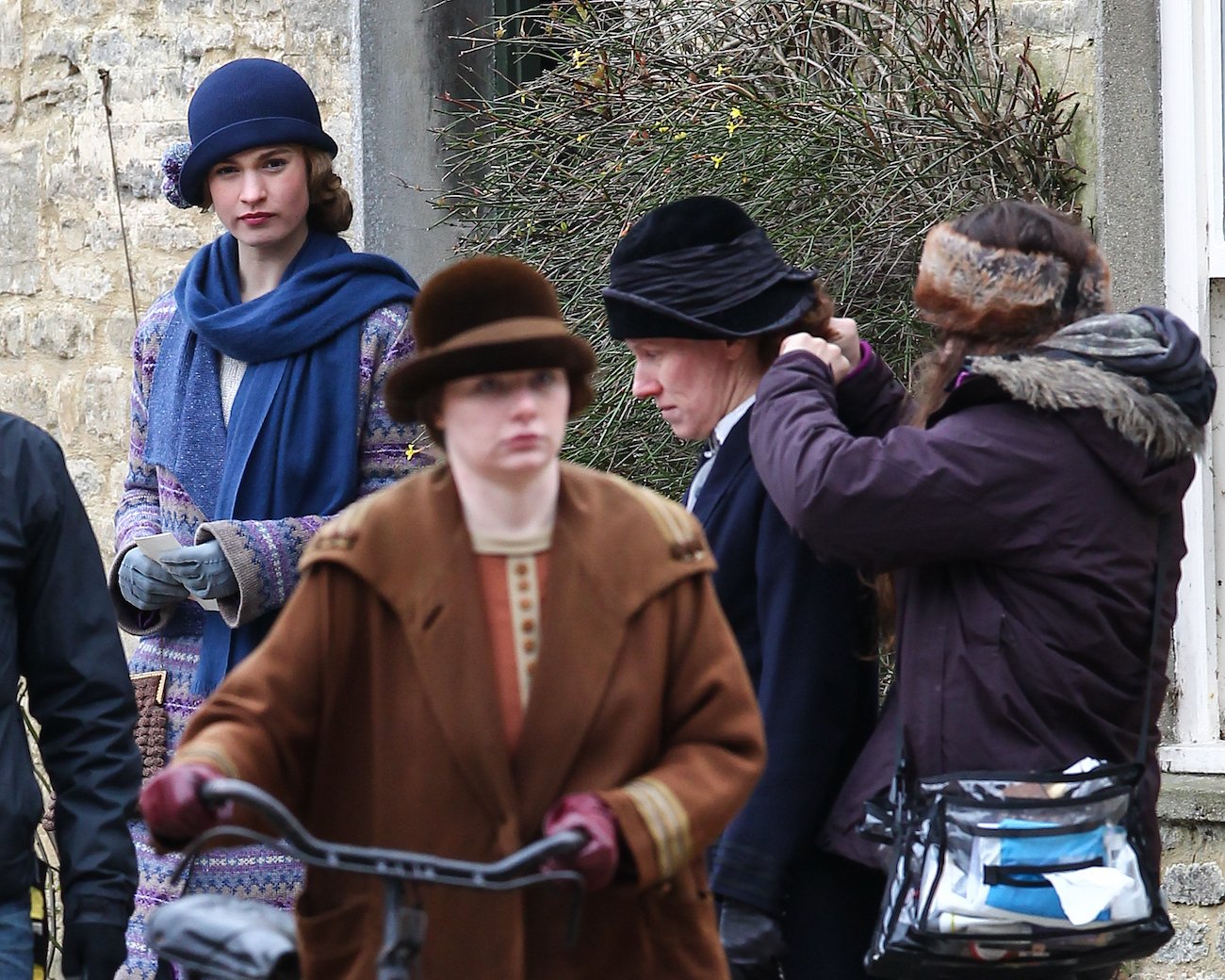 What happened between Lily James and Dominic West?
In Oct. 2020, James was photographed sharing a scooter and kissing her The Pursuit of Love co-star, Dominic West, during a romantic lunch in Rome, Italy. Fans were initially astounded by the photos of James and West because West plays James' father in The Pursuit of Love.
Grazia reported that a day after the photos were published, West and his wife Catherine FitzGerald "put on a united front," releasing a statement saying their marriage was strong.
"I just want to say our marriage is strong and we are still very much still together," West said. The couple kissed for the media, but West wasn't wearing his wedding band. A month later, friends of the couple and other sources told The Sun that FitzGerald was ready to end her marriage to The Affair actor.
"Catherine has told those closest to her that Dominic has admitted having feelings for Lily," a family friend said. "She has since told the people closest to her their marriage is as good as over now and she doesn't think there is a way past this."
Yet, the couple was seen on a jog later on, and FitzGerald told the media, "We're fine, thank you very much, yes we are. Things are OK between us. We don't need any advice from anyone, thank you." West and FitzGerald seem to have worked things out.
Lily James has talked about the scandal
James remained silent during the scandal, but she broke her silence to the Guardian in May 2021, when they brought up the issue. "You found yourself at the centre of a media storm last autumn [due to rumors of an affair with Pursuit of Love castmate Dominic West]. What was that like?" they asked.
James' response was brief. "Ach, I'm not really willing to talk about that. There is a lot to say, but not now, I'm afraid," she said, peaking a lot of people's curiosity. James might be holding her tongue for now, but sources aren't.
After West and FitzGerald kissed for the media and said their marriage was strong, a source told E! News that James is "mortified and embarrassed by the entire thing. She was shocked when she saw the photos and his story that he is happily married." Meanwhile, a source told Us Weekly that the scandal "has strained Lily and Dominic's working and personal relationship too."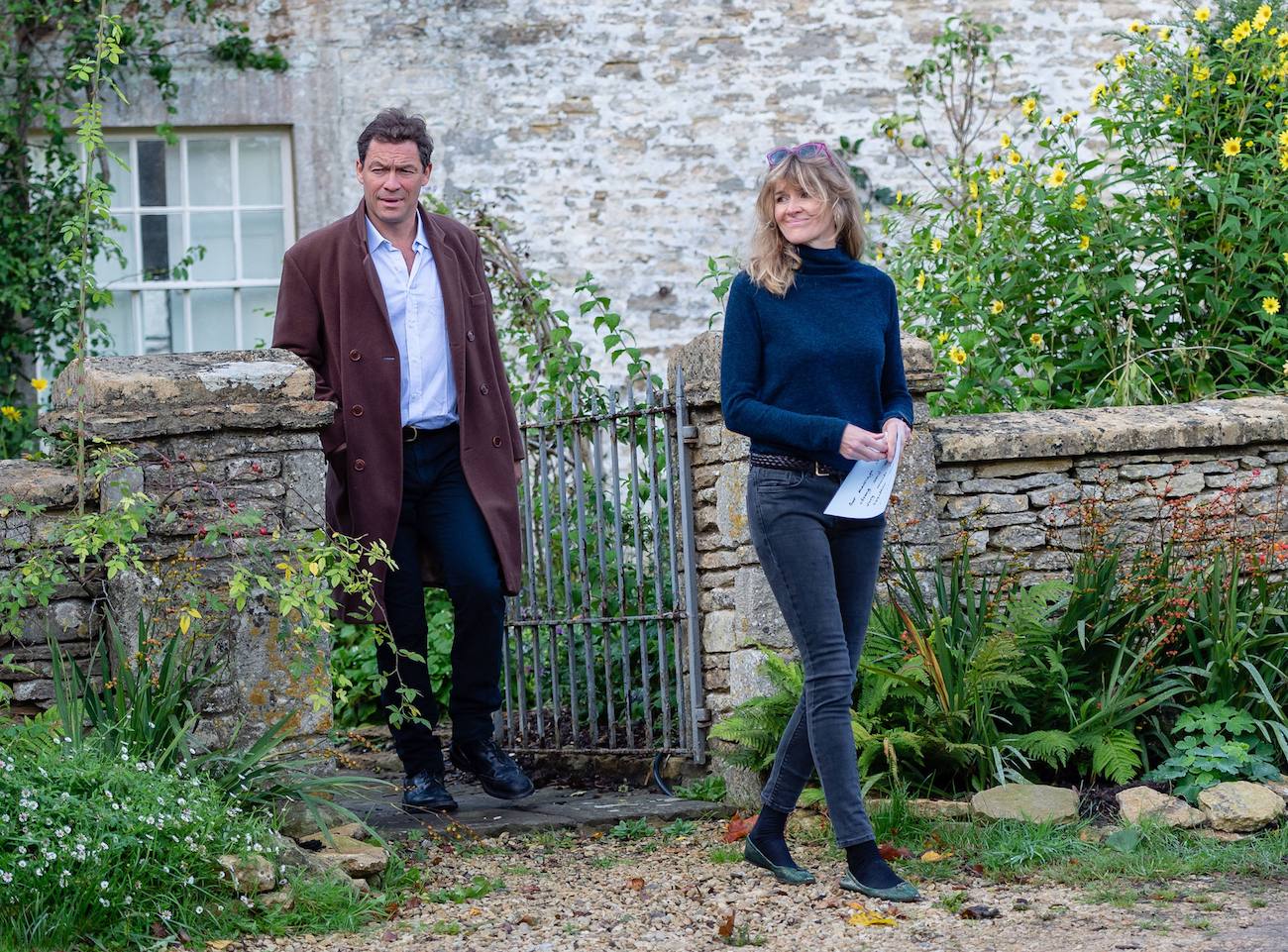 Will Lily James join 'Downton Abbey 2'?
Before The Pursuit of Love, James and West worked together on a 2011 stage production of Othello. Lily played Desdemona and Dominic Iago. They clearly had a good time with each other on The Pursuit of Love, but now that working relationship might be damaged.
This means there could be drama for Downton Abbey: A New Era already. Focus Features says, "The original principal cast will all once again return for the second film," but we don't know if that includes James. West will join with other newcomers Hugh Dancy, Laura Haddock, and Nathalie Baye.
It's worth pointing out that James did not star in the first Downton Abbey film, but that was because she'd become a busy, successful actor and couldn't squeeze in time. Now it's even more unlikely that James will reprise her role as Rose in Downton Abbey: A New Era because of fear of working with West again.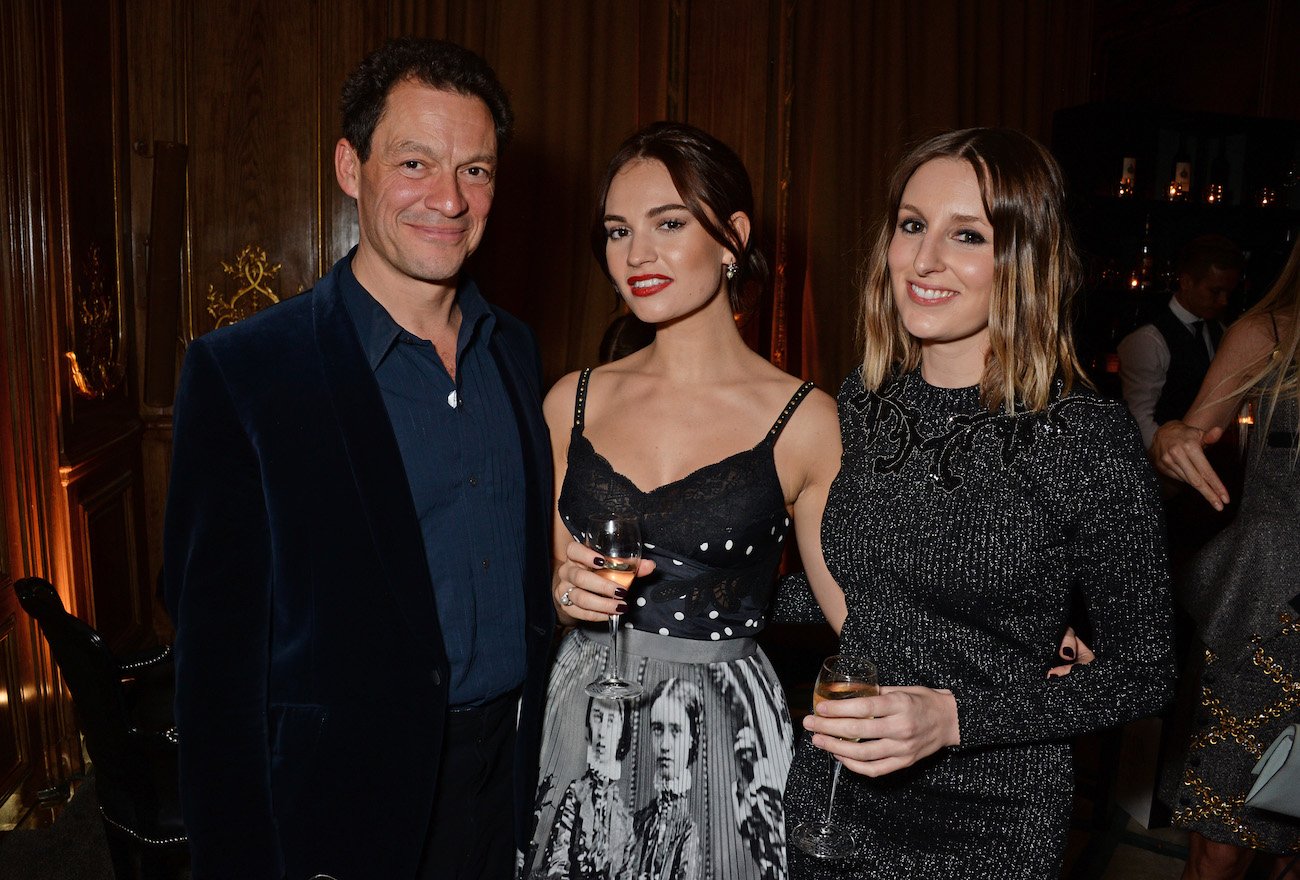 James, if she is set to star, could drop out. Not just to avoid West but because she probably doesn't want to bring scandal to the film and once again draw attention to it in general. She's already dropped out of a few appearances.
But it would be nice to see Rose with everyone again. She brought a breath of fresh air to the series and the Crawley family, embracing the modern era early on. She'd be vital to A New Era. So maybe producers can work out a way to have James and West appear in the film but not together. We'll have to wait until March 18, 2022, to see what happens.