'Downton Abbey: A New Era': Kevin Doyle Reacts to Mr. Molesley's Last Scene
The new Downton Abbey movie, Downton Abbey: A New Era took many of its characters into new eras of their lives. For Mr. Molesley (Kevin Doyle), it was the payoff of many storylines that had been ongoing throughout the six seasons of Downton Abbey. Doyle shared his reaction to Molesley's last scene.
[Warning: This article contains spoilers for Downton Abbey: A New Era.]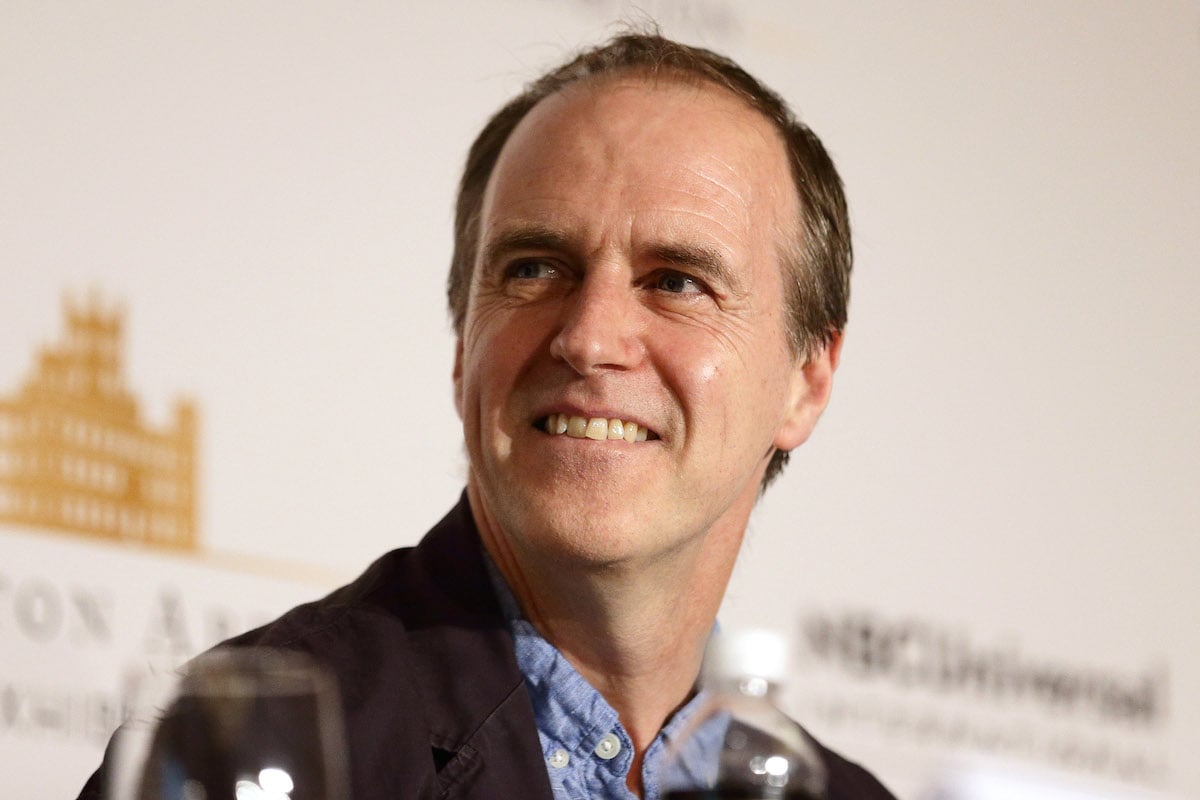 Doyle spoke with Showbiz Cheat Sheet on May 15 about Downton Abbey: A New Era. With the promise that we'd hold spoilers until now, Doyle shared his reaction to the turns of events that drastically alter Mr. Molesley's life moving forward. Downton Abbey: A New Era is now in theaters from Focus Features.
Do Molesley and Baxter get together in 'Downton Abbey: A New Era'?
Downton Abbey fans who have been shipping Molesley and Baxter (Raquel Cassidy) finally got some relief in Downton Abbey: A New Era. The film concluded with Molesley proposing to Mrs. Baxter, albeit on a live mic where the rest of the household could hear. 
RELATED: 'Downton Abbey': Julian Fellowes Based Show on Vacation He Took as Teenager
"I loved it," Doyle told Showbiz Cheat Sheet. "What I loved and what I've really appreciated about the whole relationship is how long it took. I've used the phrase before but it's kind of a glacial progress because the two characters who are clearly smitten with one another but also at the same time they're very careful with one another. They don't want to hurt each other's feelings. So it's sort of tiny, tiny steps forward. You can sense Ms. Baxter's impatience for the progress to be a little bit quicker."
'Downton Abbey: A New Era' finally gave Mr. Molesley the means to provide for a family
It's been a rough journey for Molesley since Matthew Crawley died. Molesley lost his job as a butler and valet. He became a schoolteacher but that doesn't pay much. Only with the Hollywood offer of a screenwriting career in Downton Abbey: A New Era did Molesley feel he had the means to propose to Mrs. Baxter.
RELATED: 'Downton Abbey: A New Era' Wedding Has Connection to Phyllis Logan's Past
"As he explains in that scene, in the proposal scene, he wants everything to be right in order for the proposal to be fitting," Doyle said. "That kind of sums up the man I think. I think he's got such a wonderful heart and I thought he cares for people. I thought it was a really beautifully written script and we both really enjoyed playing it. We shot it quite early on in the shoot so in a way I was quite glad we got it over and done with. It took the pressure off a little bit but it was great fun to do and Raquel is just a wonderful actress to work with."
Kevin Doyle is happy Mr. Molesley is going to write talkies 
Converting "The Gambler" from a silent to a talkie required dialogue. A movie buff, Molesley stepped up and wrote the new script. He's going to have a future in Hollywood, it seems. 
"That was sort of unexpected, wasn't it?" Doyle acknowledged. "As I've said in other interviews, he would've been really happy, and that's another lovely thing about him ."
RELATED: 'Downton Abbey': Maggie Smith Is the Reason the Show Exists, Julian Fellowes Says