Here's Which 'Downton Abbey' Character Was the Hardest to Cast
None of the characters in 'Downton Abbey' were hard to cast, but one.
There have been many new and exciting developments in the world of Downton Abbey recently. Downton Abbey: A New Era is coming on Mar. 18, 2022, and fans are excited to see their favorite characters again. There are bound to be big changes for the upstairs and downstairs as they enter into a new modern era, as well as a trip abroad, a couple of weddings, and a funeral. But we'll have to wait and see what happens.
While we wait, let's look back at a time before the cast of Downton Abbey even signed on to play their beloved characters. It turns out; not everyone was easy to cast.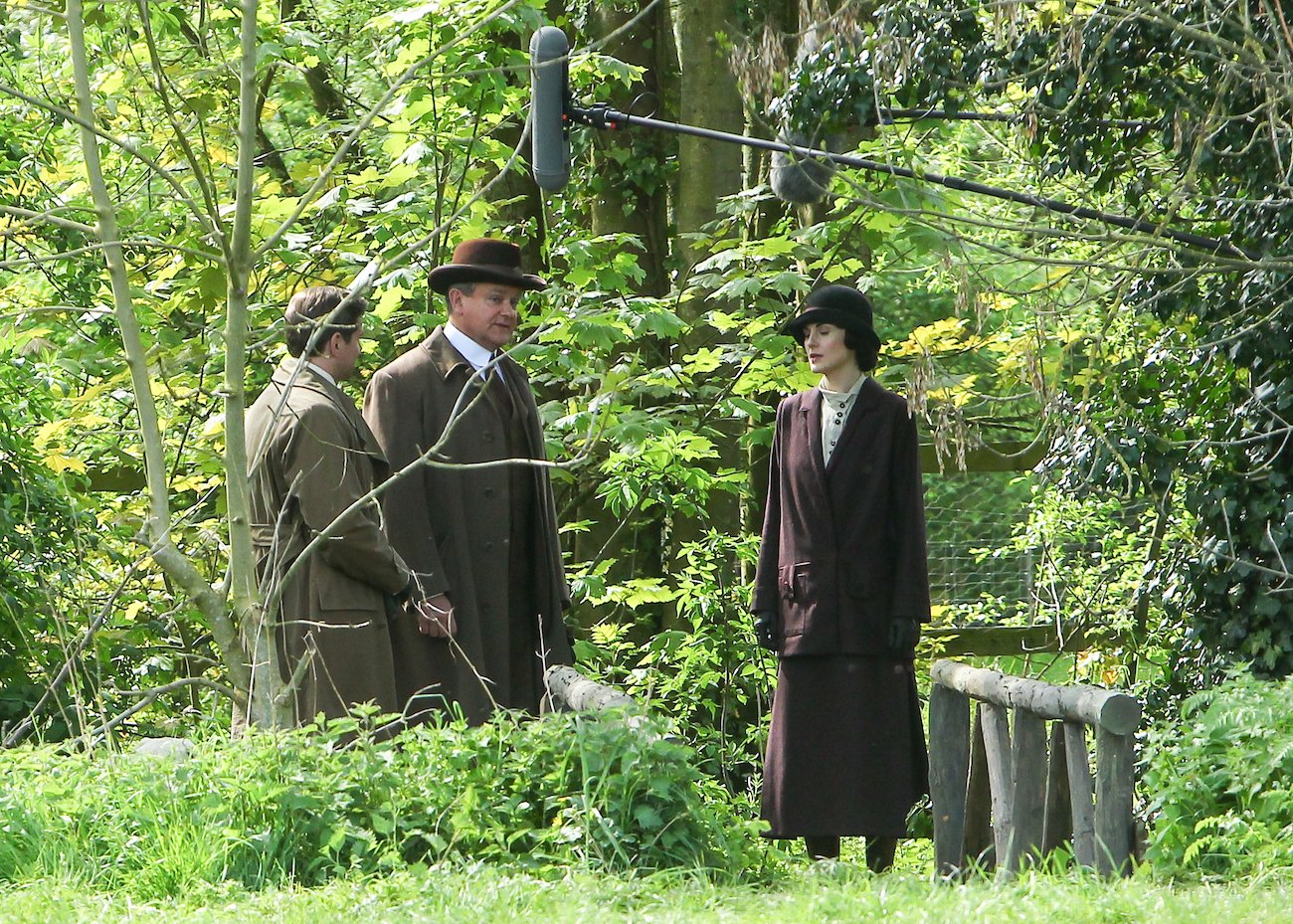 The creators of 'Downton Abbey' got their first choices for most of the parts
The cast of Downton Abbey is immense, as fans know. There's the entire Crawley family, played by Hugh Bonneville (Robert, Earl of Grantham), Elizabeth McGovern (Cora, Countess of Grantham), Michelle Dockery (Mary), Laura Carmichael (Edith), and Jessica Brown Findlay (Sybil, who died). The extended family consists of Maggie Smith (Lady Violet), Samantha Bond (Rosamund), Dan Stevens (Matthew, who died), Penelope Wilton (Matthew's mother Isobel), and Allen Leech (Tom Branson). Later on, there's also Matthew Goode (Henry Talbot), and Lily James (Rose).
Downstairs there's the head staff, Jim Carter (Mr. Carson), Phyllis Logan (Mrs. Hughes), Siobhan Finneran (Miss O'Brien, who leaves), and Lesley Nicol (Mrs. Patmore). The understaff consists of Rob James-Collier (Thomas, now head butler), Brendan Coyle (Bates), Joanne Froggatt (Anna), Kevin Doyle (Mr. Molesley), Michael C. Fox (Andy), and Sophie McShera (Daisy).
Downton Abbey's casting director, Jill Trevellick, told E! News, "We pretty much got all our first choices for every part." She confirmed that Smith, Bonneville, Dockery, and Stevens were all "frontrunners" for their respective characters.
One 'Downton Abbey' character was hard to cast, however
While the creators of Downton Abbey got their first picks for most of the characters, Trevellick revealed one character was the hardest to get. For some reason, it was Bates. Brendan Coyle was another first pick, but the studio was not convinced he was right for the role for one specific reason.
"We thought of Brendan very early on. In fact, you could say that Julian wrote that part with Brendan in mind because he'd see him in North and South and he just felt that Brendan was the actor for the part," Trevellick explained. "We saw Brendan very early on and then there were some qualms at the broadcast end, not because they didn't like Brendan, but because he'd been in a period genre piece that they feared was a bit close and might even be broadcast at the same time on an opposing channel…Ultimately, I think we just wore them down."
So Coyle was almost turned down because he was too popular in period dramas. At least they didn't doubt his ability. Six weeks later, after looking at 60 of the actors, Coyle was offered the part, and the rest is Downton history.
Laura Carmichael almost turned down her audition
With the casting being so easy, save for the Bates issue, Laura Carmichael would have thrown a spanner in the works by turning down her role as Edith. She didn't just almost turn down Edith; she didn't even want to go as far as auditioning for her, which is hard to believe since she's so good in the role.
At the time of casting, Carmichael was starring in a touring production of Shakespeare's Twelfth Night. She didn't think her role would be good, with one-lines, here and there. Why would she turn down Shakespeare for a small TV show?
Carmichael told the Tribune News Service (per E! News), "I thought it was going to be a 'Yes, milord,' a half-day's filming, one line maybe. But it would be good to have on your CV that you'd done telly. And I thought, 'I'm going to have to turn down this dream Shakespeare for this TV job. What a disaster!'"
Eventually, though, Carmichael did go for the part, and Edith turned out to be one of the most complex characters on the show. However, one person did turn down a role in the series. Gillian Anderson turned down Cora. Still, it's interesting to see what may have happened before Downton Abbey even started filming. Looking back, we're glad it worked out the way it did.