'Downton Abbey': Joanne Froggatt's Net Worth Plus How She's Made Her 'Plain Jane' Looks Work For Her
One of Downton Abbey's strongest characters was that of resilient and proper Anna Smith Bates, played to perfection by actress Joanne Froggatt. Viewers loved the character of Anna for her loyalty, resilience, and propriety, even when everyone else was falling apart.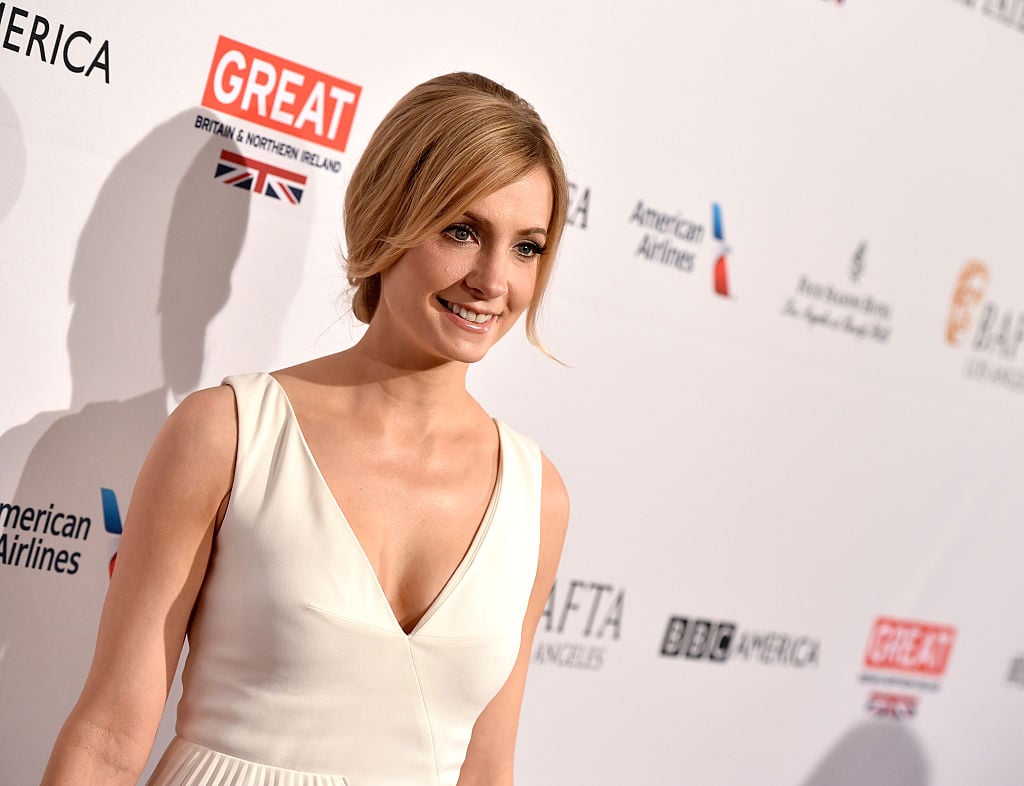 It was the role that launched Froggatt's extraordinary career.
Here's what we know about this impressive English actress, her net worth, and how she says she's put her "plain" looks to good use.
Here's how Froggatt says her 'plain' looks have helped her career
In her role as Anna Bates, Froggatt capitalized on her delicate, porcelain skin and made such simple beauty glamorous. Perhaps it is her steely gaze or her demeanor, but the 39-year-old knows how to work it in whatever role she plays.
"My work has never been based on being a great beauty," she told Stuff of New Zealand in 2019. "I'm very happy with the way I look. I've made a pretty good career for myself playing the girl next door; the plain Jane that people don't expect to do something, who's always got a surprise up her sleeve. The girl people underestimate."
"I don't have any great vanity when I'm playing a role. It doesn't bother me in the slightest if I look horrendous or at death's door. But would I ever leave the house looking like that? Over my dead body. I feel naked without a bit of foundation and mascara and my eyebrows on."
'Downton' fans want to know: Is Froggatt very much like Anna?
One question many Downton Abbey fans are curious about is whether Froggatt resembles her character on the award-winning drama. Anna is tough, optimistic, and despite all the hard days she's dealt, she doggedly keeps moving on with integrity. It's easy to see why she was such a fan-favorite character.
"There was quite a lot of me in Anna," she continued in her conversation with Stuff. "Probably more than in most characters I've played. I am a very loyal person and I think I've got a strong moral code. I'm conscientious, I work hard, but I like to have more fun than Anna. I love my work, but I'd certainly prefer to have more than half-a-day off every fortnight. Anna will see the best in people, but she's not a pushover. She will stick up for herself."
Her recent life change and net worth
In Froggatt's real-world life, a most recent change in her life status is her separation from her husband, James Cannon. Married since 2012, the couple just announced their split this week.
She told The Telegraph this week that she and Cannon have "been separated for a little while. I'm looking to the future," she said. "I'm just going to embrace this year and see what happens."
On a more upbeat note, the Coronation Street actress, who has a net worth of $2 million according to Celebrity Net Worth, turns 40 this summer.
"They say life begins at 40 and it's certainly not going to be something I'm scared of," she said. "Yes, I imagined I'd be doing this, that and the other by the time I was 40, but everyone has those thoughts."
Read more: Who is 'Downton Abbey' Star Hugh Bonneville's Wife, Lulu Williams?