'Downton Abbey': Julian Fellowes Based Show on Vacation He Took as Teenager
Julian Fellowes describes the inspiration for 'Downton Abbey.' As a teenager, Fellowes took a trip to Cheshire and saw what would inspire the series.
Downton Abbey is releasing its second movie, 12 years after the original series began. In anticipation of the release of Downton Abbey: A New Era, creator Julian Fellowes is hosting a series of fireside chats. In the first, Fellowes reveals the teenage vacation that inspired the series decades ago.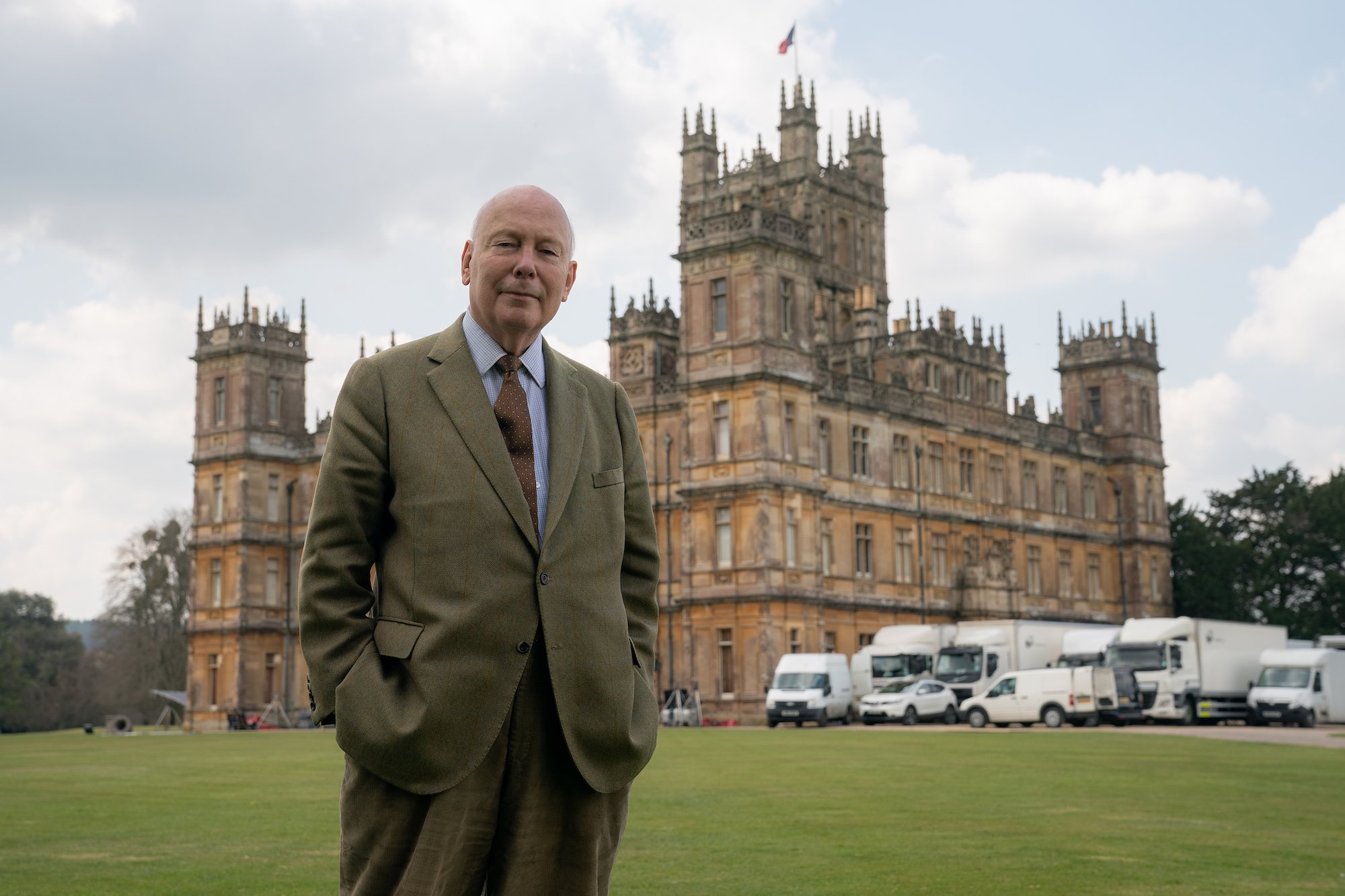 Fellowes had previously spoken about the elements of his own life that inspired Downton Abbey. He got even more specific here. We'll have more with the cast and director of Downton Abbey: A New Era before the film premieres May 20.
'Downton Abbey' creator Julian Fellowes witnessed the upstairs/downstairs dynamic on vacation
Downton Abbey highlights the simultaneous dramas going on with the Crawley family living at Downton Abbey, and their staff working downstairs in the kitchen. Fellowes said he got the idea when he witnessed such a process firsthand. 
"How I got interested in the idea was really a long process over the years really," Fellowes said. "I remember one time when I was about 18 or 19, something like that. I was staying at a rather grand house in Cheshire. There was a lunch party, all that dining room humming. I went past this staircase and I heard this row coming from the kitchen. There were all these people talking in the dining room, and all these people talking in the kitchen."
Julian Fellowes' observations inspired 'Downton Abbey' years later 
Fellowes would write series Little Lord Fauntleroy and The Prince and the Pauper, and films like Gosford Park and Vanity Fair before creating Downton Abbey. Still, the potential drama of the upstairs and downstairs stayed with him.
"And I had this flash that there were two lives going on in this house and two groups of participants, and all their experiences were different," Fellowes said. "I was fascinated by that. Of course, 30 years earlier it would've been a very ordinary thing but by the late '60s it wasn't very ordinary. That stayed with me. I didn't immediately think I must go and write a film but it stayed with me as a notion of these separate worlds under one roof, a workplace drama as you'd call it now."
Julian Fellowes broke free of procedural TV
When it came time to create Downton Abbey, Fellowes was glad he'd chosen the world of estate residents and their staff. That saved him from doing another cop show or medical drama. 
"You're almost always stuck with either health or police," Fellowes said. "In a hospital drama, everyone's got to have something wrong with them. In a police drama, everyone's got to break the law. What the servant thing gave is that none of these people had done anything wrong. That they had completely contrasting origins and they were conditioned completely differently."