'Downton Abbey': Why Kevin Doyle Called Mr. Molesley Teacher Subplot 'Moving'
Kevin Doyle looks back on the many careers of Mr. Molesely on 'Downton Abbey.' It was teacher which Doyle found the most emotional of all.
The new Downton Abbey movie gives Mr. Molesley (Kevin Doyle) a new passion. He wanders onto the set of the movie that's filming at the castle, and eventually gets to be a part of the crew. Doyle said he was "amused and surprised" by Molesely's Downton Abbey: A New Era storyline, but it was becoming a teacher on the TV series that Doyle found moving.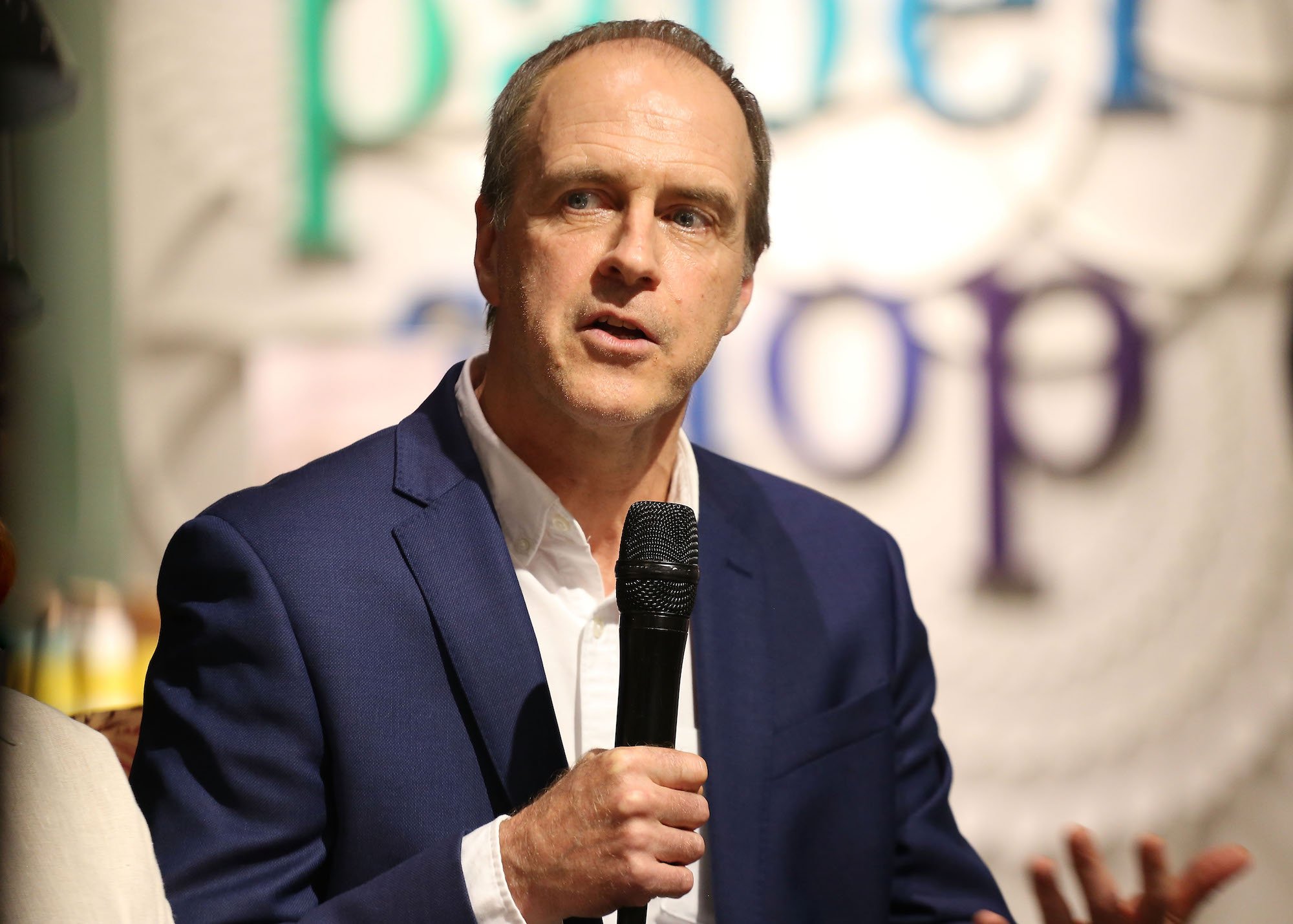 Doyle spoke with Showbiz Cheat Sheet on May 15 about Downton Abbey: A New Era. Looking back on the series, Doyle described what he considered Molesley's moving storyline. Downton Abbey: A New Era is now in theaters. 
Mr. Molesely had many jobs on 'Downton Abbey'
When Downton Abbey began, Molesey was butler and valet to Matthew Crawley (Dan Stevens). Molesley ended up working his way backwards to footman, and eventually became a school teacher outside of Downton Abbey. 
"I was really pleased with the storyline about how he became a teacher," Doyle told Showbiz Cheat Sheet. "I found that very moving, actually, because I can imagine, I'm sure you can imagine too, so many people back then, and nowadays of course, so many people who were clearly very bright but just haven't had the opportunity to take advantage of their intelligence or the gifts that they might have. So their gifts are never able to flourish. So I found that a very moving storyline, the fact that he is able to reach what he regards as a fitting station in life."
Teaching pulled Mr. Molesley out of a downward spiral 
Matthew famously died in season 3 of Downton Abbey. While that was devastating for the Crawleys, it also sent Molesley on a downward spiral. 
"There was suddenly no reason for him to be there anymore," Doyle said. "And so he had to leave Downton. You may remember, for a while, he went through hardship. It wasn't so much his attachment to Matthew, who he'd only known for a couple years. It was his attachment to that career he was establishing. Suddenly that was taken away from him. It led to a few dark moments for him."
Kevin Doyle learned every job
School teacher was one of the easier jobs for Doyle to learn. As butler, footman, and valet, Doyle had to study the protocols of the positions Mr. Molesley had on Downton Abbey. 
"I did," Doyle recalled. "We had a fantastic historian on set with us all the time who was able to offer guidance about how things were done in terms of in the dining room, how he would serve a meal, or just day to day, where he would be at any particular given moment during the day. Apart from being helpful, it was also really interesting to find out about how people back then led their lives."