'Downton Abbey' Star Phyllis Logan Says This Was Her Favorite Room In Highclere Castle
Downton Abbey filmed in the real Highclere Castle in Newbury, Berkshire. It has been standing since the 1800s, when Downton Abbey would have been built. Doubling for the famous castle of the TV series and movie, Highclere became a second home for the cast and crew. Phyllis Logan had a favorite room, though it was hard to narrow it down.
[Spoiler alert: This article contains spoilers for Downton Abbey.]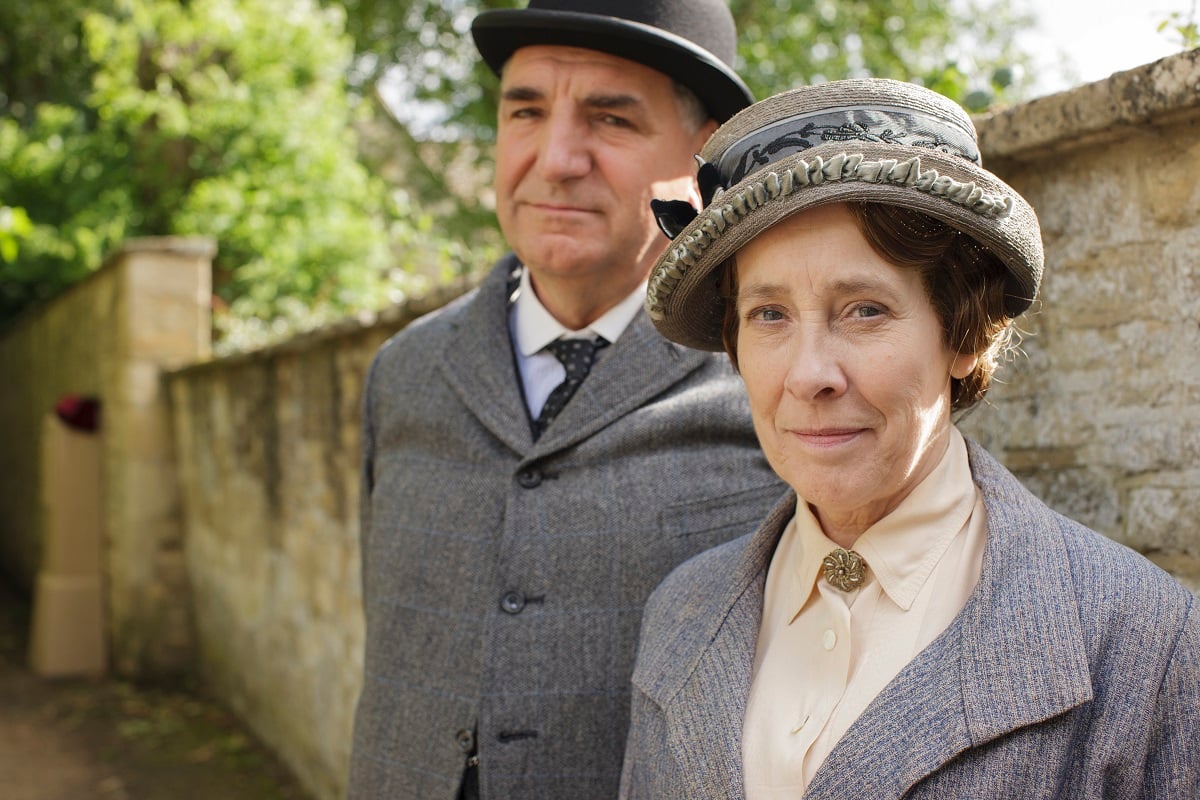 RELATED: 'Downton Abbey' Star Phyllis Logan Says This Is the Moment Mrs. Hughes Warmed Up To the Crawleys
Logan spoke with Showbiz Cheat Sheet by phone about Downton Abbey. The entire series and the movie is now streaming on Peacock. Here are the places in Highclere Castle that stood out to Logan and why.
Downton Abbey is just as nice on the outside as it is on the inside
Before Logan could pick a favorite room in Highclere Castle, she marveled at the exterior. Logan recalled all those long drives up the path to get to work on Downton Abbey.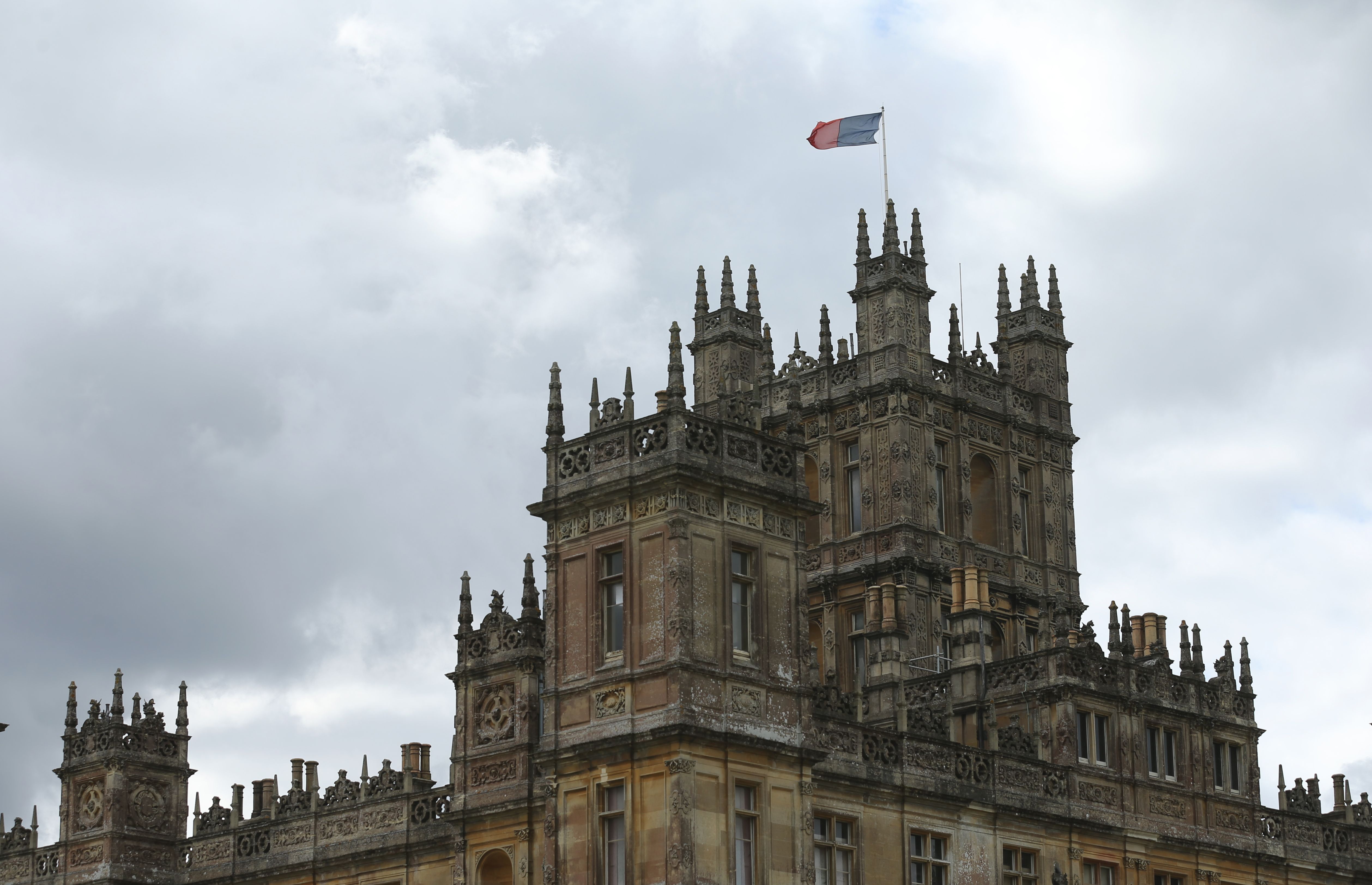 RELATED: 'Downton Abbey' Movie Sequel: The Reasons Phyllis Logan Thinks It Will Happen
"Oh God, the outside, when you come up that drive, you can't see the castle at first because it's a huge, long drive," Logan said. "You go through fields of sheep and all the rest of it. And then suddenly, you just round a bend out of this dip rises this magnificent castle. It's not as big as you might think it is but it's still staggering to look at. The views round the back of it are absolutely beautiful."
Outside Highclere Castle was the setting of this memorable 'Downton Abbey' scene
Thinking more about the exterior of Highclere Castle, Logan recalled one memorable scene of Downton Abbey that required the cast to film outside.
"I'm thinking back to the first season when it ended with the start of the First World War," Logan said. "I found that season fairly interesting and the next season. It was during the war when the castle got turned into a field hospital for injujred officers. I enjoyed that season I must say because it got in a whole load of different characters and different scenarios when normal things didn't happen. It was so abnormal that anything could happen so I enjoyed those episodes when they were more on a grander scale."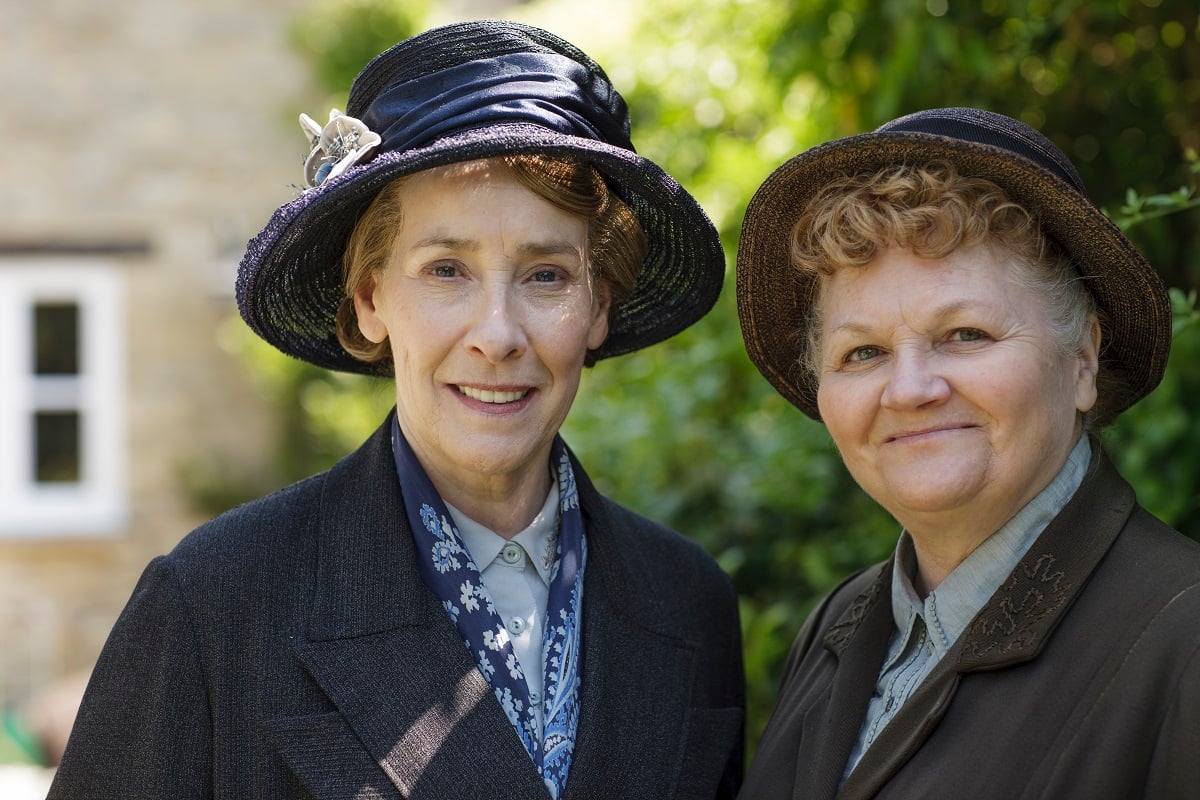 RELATED: 'Downton Abbey' Star Phyllis Logan Thought Mrs. Hughes Shouldn't Get Married — Here's Why
It was the declaration of World War I that took place on the grounds outside Highclere.
A particular episode in the first season was when war was decreed and we were all outside having a garden fête. It was a beautiful sunny day and there were tents up everywhere and every single member of the cast which isn't normal when you're at the castle because there's lots of people who would never be upstairs like Mrs. Patmore, the cook or Daisy, the maid. They would never come up but because it was a big fête, everybody was there. We were all involved. The scene went on forever and suddenly ended up on Robert saying war is decreed. I loved that episode.

Phyllis Logan, interview with Showbiz Cheat Sheet, 7/2/2020
This was the best room inside Highclere Castle
Okay, time to go inside Highclere Castle. This room was the setting of the Crawley family Christmases.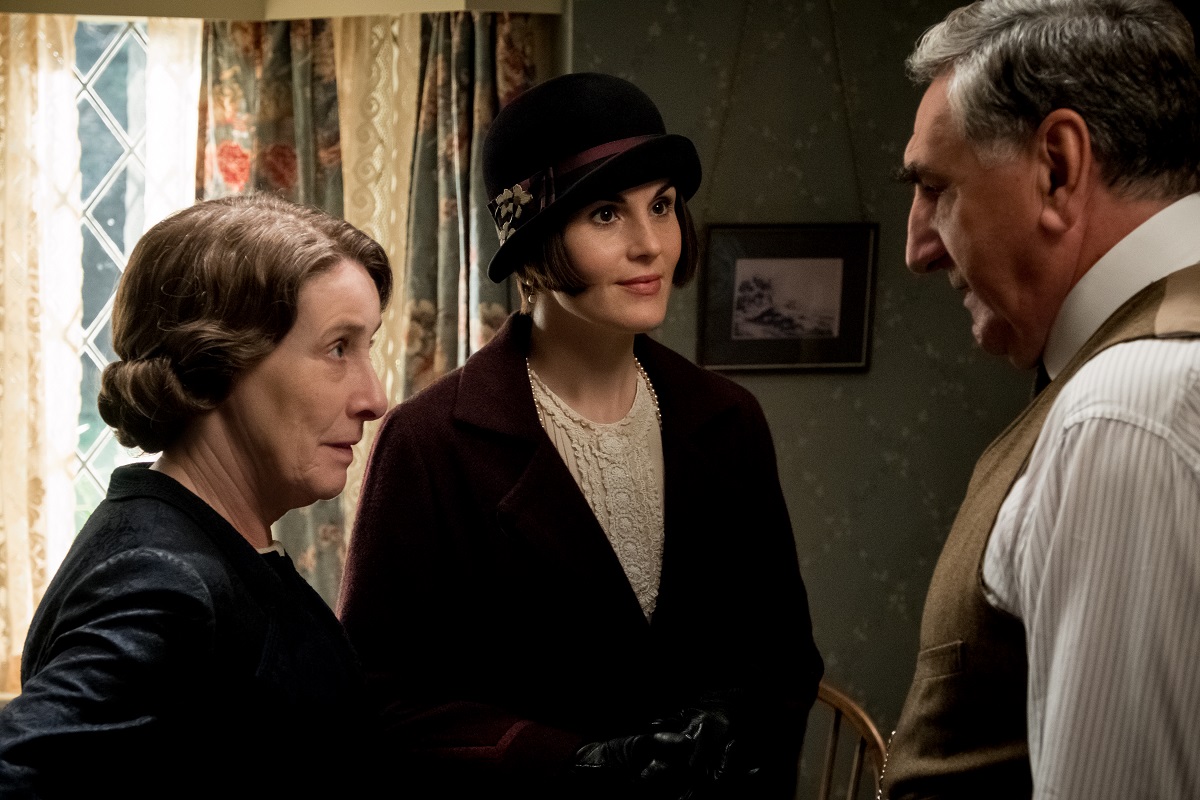 RELATED: This Part of 'Downton Abbey' Happened in Real Life But This Part They Totally Made Up
I loved the main hallway. Also, because it reminds me of so many lovely scenes we shot there when we were all gathered at Christmas time singing carols around the tree or where we had that bit of a ball where I had to dance with Robert, Lord Crawley. I love that for its beauty and its stature but also it's got a homey feel to it as well, strangely, being so big with vast, high ceilings and sweeping staircase and everything but it does still have a bit of a homey feeling about it as well. So I would probably say that was my favorite, the hallway.

Phyllis Logan, interview with Showbiz Cheat Sheet, 7/2/2020