'Downton Abbey' Star Phyllis Logan Thought Mrs. Hughes Shouldn't Get Married — Here's Why
The new Peacock streaming service is going to have every season of Downton Abbey and the Downton Abbey movie in its library. To celebrate the launch of Peacock on July 15, Downton Abbey's Mrs. Hughes herself, Phyllis Logan, spoke with Showbiz Cheat Sheet about her memories of the series.
[Spoiler alert: This article contains spoilers for Downton Abbey.]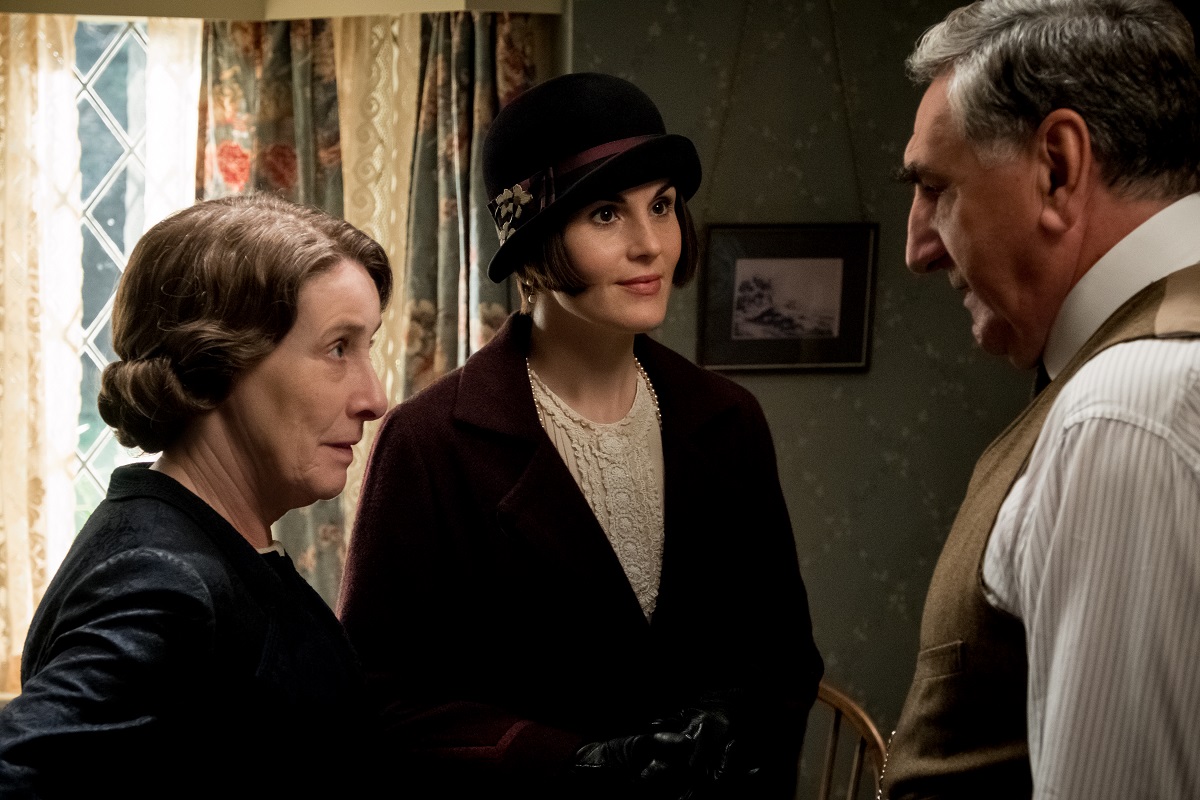 RELATED: This Part of 'Downton Abbey' Happened in Real Life But This Part They Totally Made Up
Mrs. Hughes was in charge of all the female staff of Downton Abbey. She eventually married butler Mr. Carson (Jim Carter), but Logan wasn't so sure about that. She told Showbiz Cheat Sheet why she had reservations, and what eventually changed her mind. We'll have more with Logan talking about Downton Abbey here on Showbiz Cheat Sheet.
'Downton Abbey' was not Phyllis Logan's first will they/won't they
Television is full of will they/won't they romances. There was Tony and Angela on Who's the Boss?, David and Maddie on Moonlighting and Ross and Rachel on Friends to name a few. British series are no exception.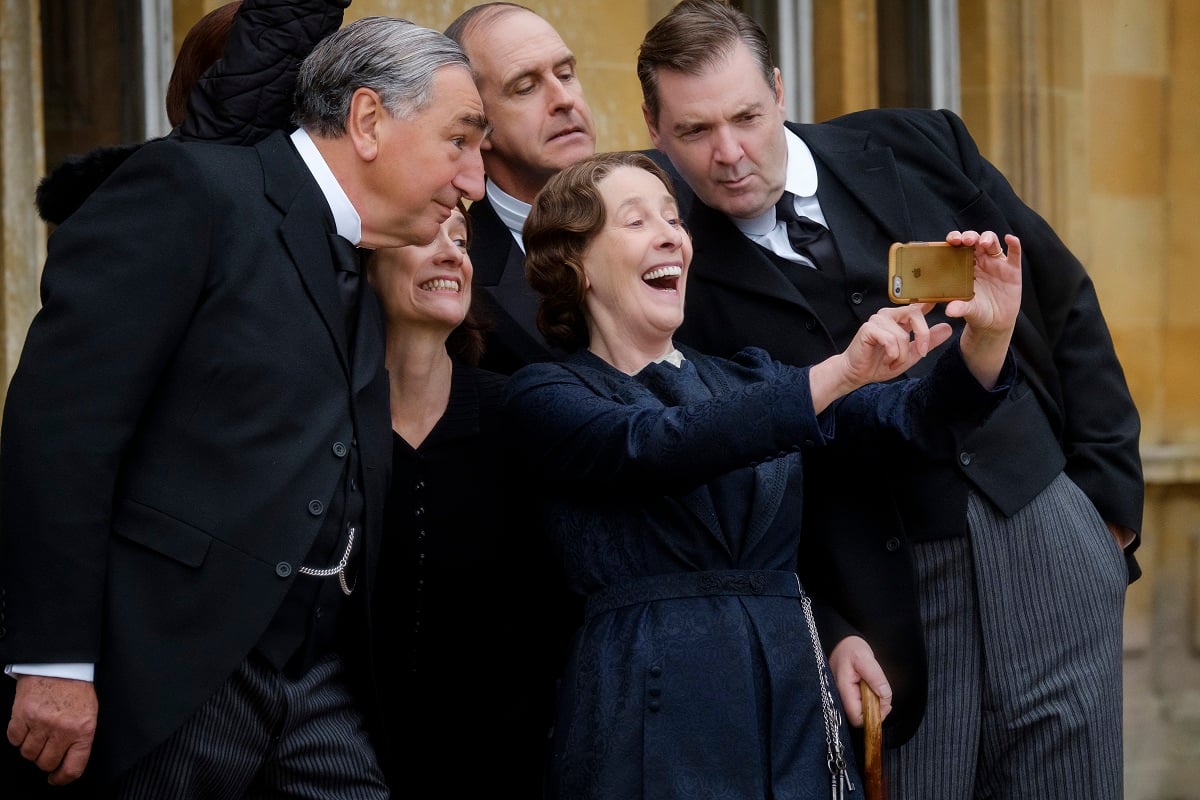 RELATED: This 'Downton Abbey' Star Wants to Do Five or Six Sequels
"I was in a series years ago with Ian McShane," Logan said. "I did a program called Lovejoy. That was kind of a will they/won't they and everybody was despereate for my character and Ian's character to get together and they never did. We thought that was the right way."
Phyllis Logan was worried the 'Downton Abbey' audience wouldn't like Mrs. Hughes becoming Mrs. Carson
Downton Abbey was full of surprises. It kept Logan on her toes with stories about World War I, births, deaths and cancer scares. Introducing a romance between Hughes and Logan was another surprise.
"I suppose talking about Carson and Hughes getting together, it never really occurred to me that they actually ever would," Logan said. "It was a bit of a surprise when it eventually came around."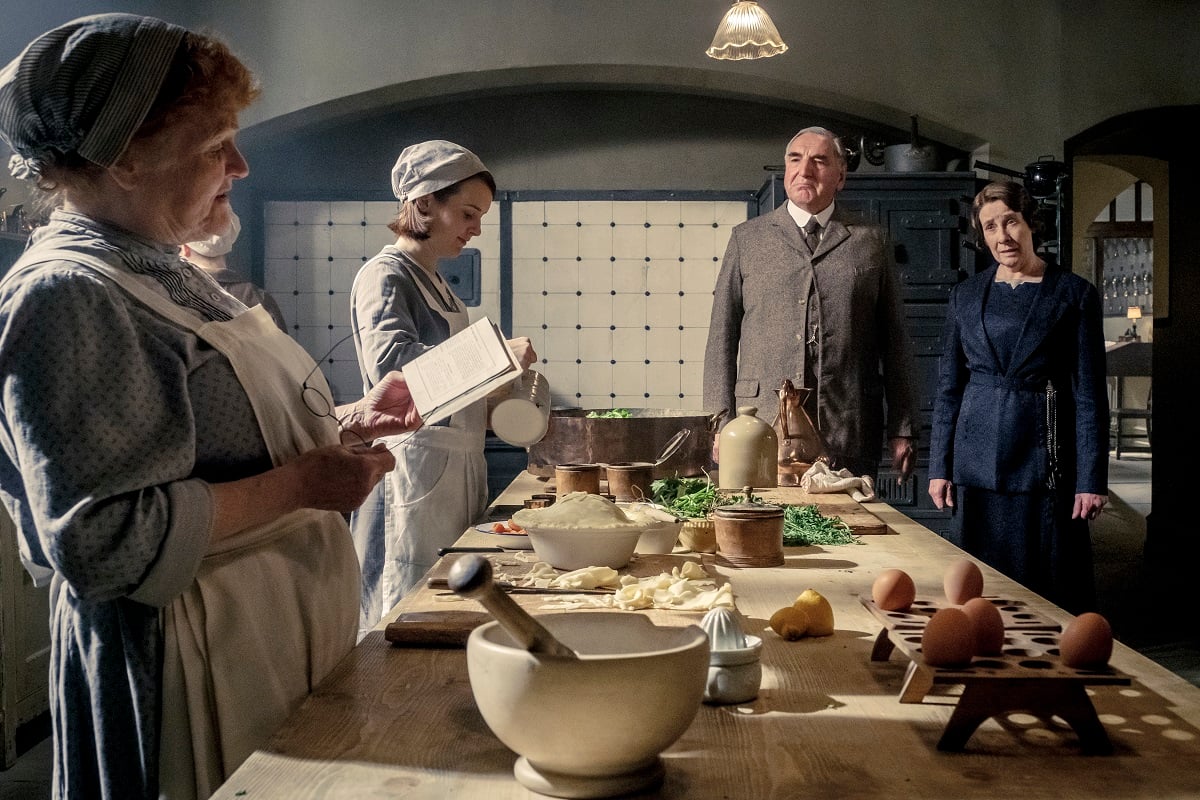 RELATED: 'Downton Abbey' Stars Michelle Dockery and Joanne Froggatt Learned This Rock Star Is a Downton Fan
The reason she initially opposed the romance was she was afraid the audience would turn away.
"As it transpired, I was really happy because it did end up the way it did although I wasn't sanguine when it was put forward that they might end up getting married," Logan said. "I felt oh, I don't know if this is going to end well or if the audience will like it. But everybody seemed to love it so that was good. What do I know, is what I'm saying."
The 'Downton Abbey' audience changed her mind
Logan became more comfortable with the storyline when fans started asking her about it. By the time she played the scenes, she saw the value in their story.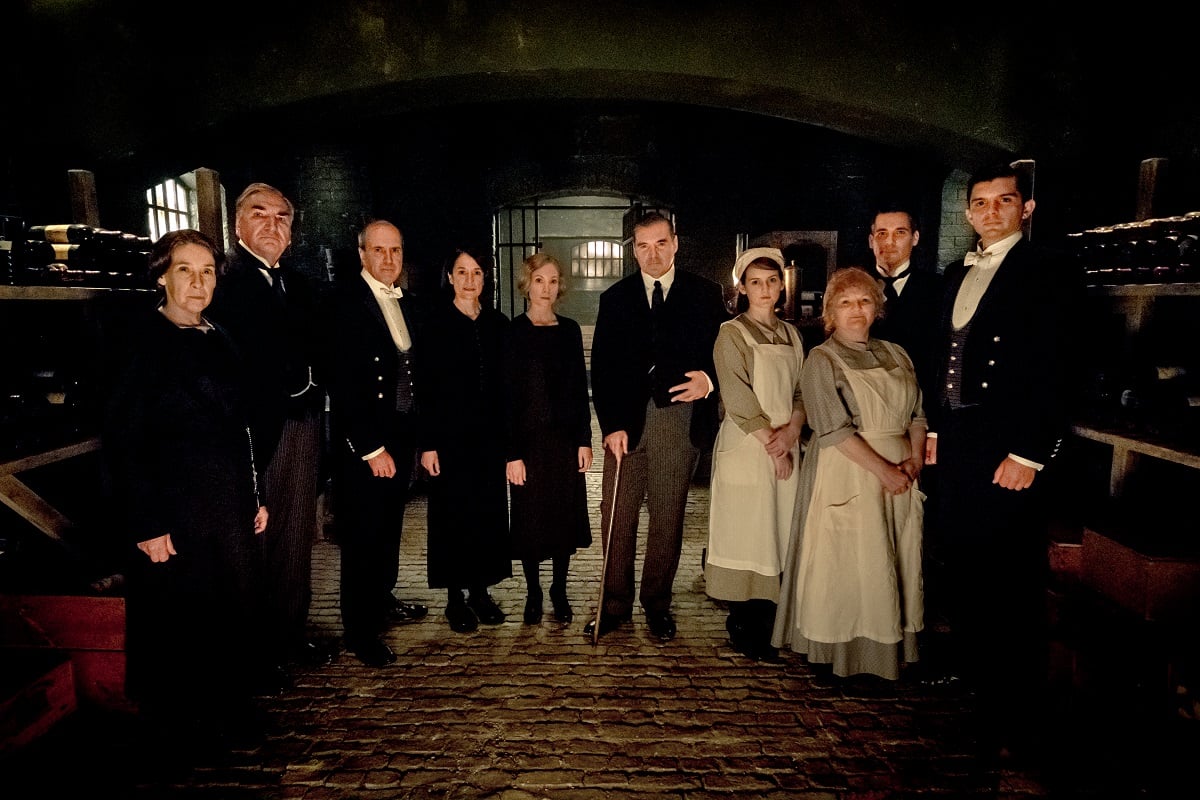 RELATED: Actress Elizabeth McGovern on the Nostalgic Attraction of 'Downton Abbey' and A Possible Movie Sequel
I reflected upon that when fans from all over the world [asked me], 'Are Mr. Carson and Mrs. Hughes ever going to get together?' It kind of warmed my heart really. It gave me hope for the future that people from all ages would be interested in a couple of old post-middle aged people and their love life, that people would have an interest. You imagine that romance is all for the young but it was quite heartening to see that people took an interest.

Phyllis Logan, interview with Showbiz Cheat Sheet, 7/2/2020
Phyllis Logan and Jim Carter are still close friends
The cast of Downton Abbey is all social distancing in England during the coronavirus (COVID-19) pandemic. However, Logan says she lives near Elizabeth McGovern and sees her wearing a mask. They have e-mail chains, but Carter and Logan are especially close.
"We always give each other a call every now and then, see how we're all doing," Logan said.