'Dr. Death' Star Joshua Jackson Is Spine-Tinglingly Creepy in the Peacock Docudrama
Dr. Death is a television show streaming exclusively on Peacock starring Joshua Jackson as Dr. Christopher Duntsch, a doctor who had promise as a spinal surgeon. However, due to his maiming of several patients, including one of his own friends, Duntsch was convicted and sentenced to prison. It is a gory true crime case that has all the drama and intrigue true-crime fans crave. The show follows five of the 38 surgeries that went wrong, some resulting in death.
Along with Jackson, the cast of Dr. Death includes Christian Slater as Dr. Randall Kirby, Alec Baldwin as Dr. Robert Henderson, AnnaSophia Robb as Michelle Shughart, and Dominic Burgess as Jerry Summers. The show not only follows some of the patient's cases, but also details the beginning of Duntsch's career from college student, to father and philanderer, to criminal in the legal case that led to Duntsch's conviction. The show is a detailed account of how grandiose behavior paired with the lack of accountability snowballed into the disaster that Dr. Death's career became.
How did Joshua Jackson transform into Christopher Duntsch in 'Dr. Death'?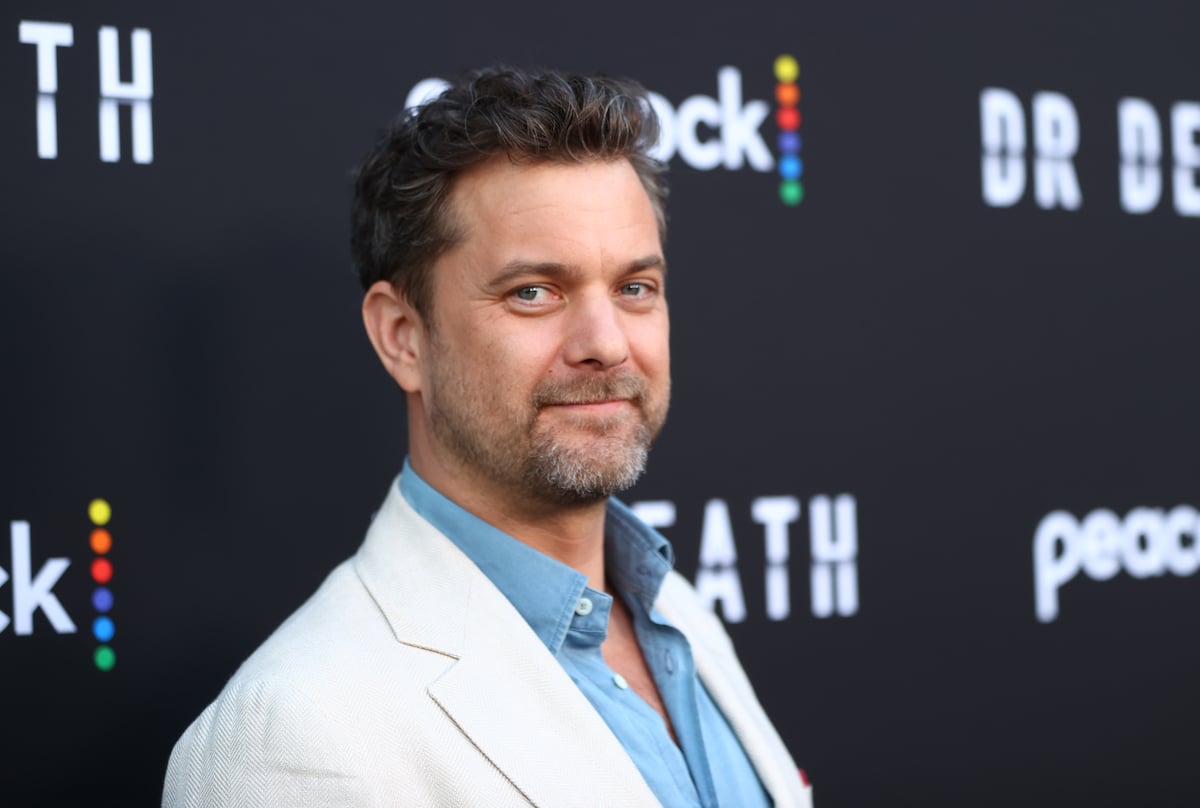 Although Jackson may be best known for his role as Pacey on Dawson's Creek, the actor has taken on many dramatic roles in the past few years. He has played a variety of characters in hit shows such as Little Fires Everywhere, The Affair, and When They See Us. Jackson was ready to take on the role of Dr. Death because it was so different from the roles that he had played before.
Jackson wanted to take on the role specifically because of the deep personality disconnect within the character of Christopher Duntsch, citing that he was a "charismatic, charming monster" and Duntsch's inability to see that he was not a brilliant surgeon. The interest in playing the character came from the idea that he didn't know how destructive he was, and because of that, so many people's lives were forever changed for the worse.
For Jackson, it wasn't just about mentally preparing for the role. The actor would have to undergo significant physical changes to better match his character. He also attended spinal surgeries to get a better understanding of the medical side of the story when it came to creating the surgery scenes. Jackson wanted to make sure that he got into the mind of the doctor and so he could make his lack of guilt for mistakes come through in the performance.  
'Dr. Death' is a true-crime nightmare
Dr. Death isn't just an intriguing show — it is a show that is based on the true-crime tale of Dr. Christopher Duntsch. Duntsch was accused of maiming and killing patients in his care, often ignoring serious issues during surgery and performing simple procedures incorrectly. The doctor wasn't only irresponsible with his patients; friends and colleagues had also noticed dangerous behaviors in his personal life, such as cocaine use. While the names were changed, Duntsch's story was the subject of the Wondery podcast before being developed into a television show for the Peacock streaming service.
What happened to the real-life Dr. Death?
While Duntsch was accused of up to 38 botched surgeries resulting in serious injury or death, he was convicted on the harm that came to 74-year-old Mary Efurd after her botched surgery. Efurd is now in a wheelchair due to the permanent injuries she suffered because of the procedure. Her testimony and her personal experience with the permanent injuries she suffered was the key to putting Duntsch behind bars. In February 2017, he received a life sentence for the harm he caused so many patients in his care.