'Dr. Death': Who Is Kim Morgan, and What Happened to Her?
Peacock, NBC's fairly new streaming service, debuted their original slate of TV shows with a bang. Docu-drama series Dr. Death. This series was available on July 15. It told the unfortunately true story of Doctor Christopher Duntsch, who was eventually sentenced to life in prison for maiming an elderly patient. The series follows two other surgeons, along with others close to Duntsch, who worked to oust him as a surgeon. 
Dr. Death follows the life of Christopher Duntsch
Joshua Jackson, of Dawson's Creek fame, played the titular doctor. This eight-part series follows Duntsch as he performs surgeries which injured or maimed 32 surgical patients, two of whom died due to their injuries. He was sentenced to life in prison after maiming an elderly patient.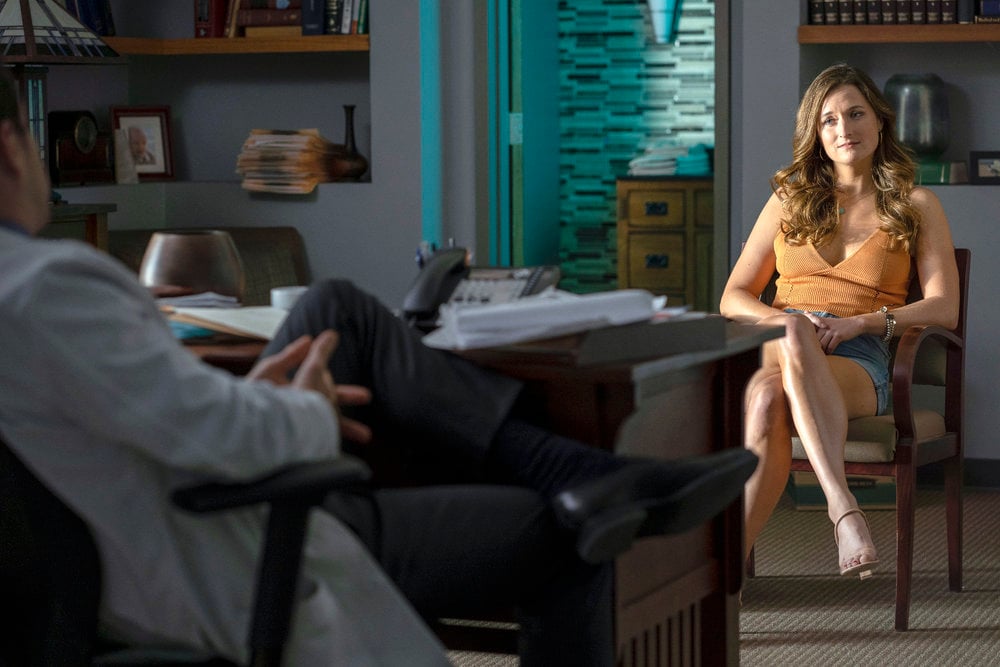 The series follows fellow surgeons and the district attorney as they try to figure out what exactly is happening, and how Duntsch is connected. As a successful spine surgeon, Duntsch opened his own practice in Texas, and patients say that he was charming and confident. So much so, in fact, that they often felt like they were in good hands during the surgery.  
The series also stars Alec Baldwin, Christian Slater, and Grace Gummer.
Who is Kim Morgan?
Kim Morgan was Duntsch's personal assistant. She was a nurse practitioner who Duntsch hired in August 2011. By October of that year, she was credited with being instrumental in helping him set up his own practice, according to Newsweek. By that time, they were also involved romantically, though Duntsch already had a girlfriend who was pregnant. Wendy Young, played by Molly Griggs in the series, was Duntsch's secretary. Duntsch told Morgan that Young was only a friend, and that Young's husband was moving to Texas shortly. 
Morgan was assisting in Jerry Summers' surgery, which left him a quadriplegic. She and Duntsch were both ordered to take a drug test after Summers said that Duntsch had done cocaine. She did the test promptly; Duntsch waited for five days. Both tests came back clean. 
As Duntsch's assistant, Morgan was present for several of the surgeries, including one in which a woman died. It was the first surgery after the drug test, and after Summers' surgery. When Duntsch apparently made a mistake, the patient started bleeding and Duntsch didn't try to stop it. Morgan was reportedly very upset by it, and quit very quickly afterward.
She also broke off their romantic relationship in early 2012. 
Just a month afterward, in April, she filed for a protection order against Duntsch, because he showed up at her house in the middle of the night. A friend said that Duntsch was crazy, and that Morgan just wanted to be away from him. 
Kim Morgan's testimony against Duntsch, given over a video call from a military base, was key in finding him guilty, and in sending him to prison. She kept emails and texts from Duntsch, one of which had him calling himself a cold-blooded killer.
Kim Morgan has stepped out of the spotlight today. She was played by Grace Gummer in Peacock's series. Gummer has been seen in Mr. Robot.
Christopher Duntsch is in prison
Morgan's testimony, along with the emails and texts that she gave to the court, were instrumental in finding Duntsch guilty. One of those emails read "I am ready to leave the love and kindness and goodness and patience that I mix with everything else that I am and become a cold-blooded killer," says Newsweek. 
Duntsch was found guilty of maiming an elderly patient. While other patients were maimed and two died, there was a lack of evidence to bring charges. However, Duntsch is serving life in prison for the maiming that he was charged for.
Morgan disappeared from the public eye after the trial.