Dr. Dre Got Marjorie Taylor Greene Banned From Twitter
Grammy-winning rapper Dr. Dre has been an influential figure in hip-hop for three decades, and his songs have inspired confidence in people everywhere. This includes U.S. Rep. Marjorie Taylor Greene of Georgia, who used one of Dre's songs in a video celebrating her return to the Capitol for the 118th Congress. Her use of the song led to legal action on Dre's part and her losing access to her Twitter account.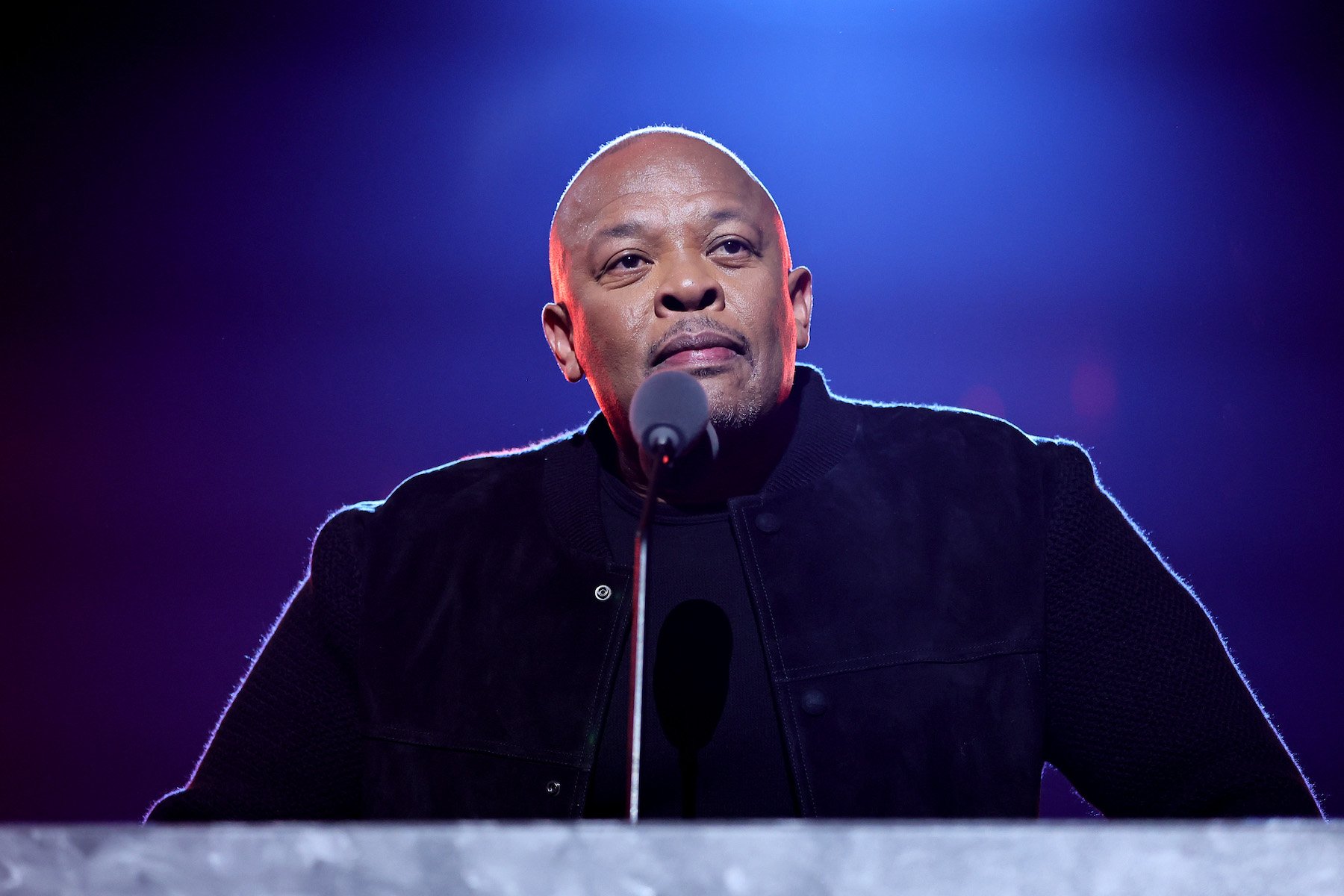 Dr. Dre's popularity resurged in 2022
Dr. Dre has been a superstar rapper since his days with N.W.A. in the late 1980s, and in the early 1990s, he began to hone his talents as a producer as well as a rapper with his solo career. He continued to form the sound of hip-hop for years after his solo debut The Chronic in 1992 with songs such as "Still D.R.E.", a collaboration with his Death Row Records labelmate Snoop Dogg from Dre's multi-platinum 1999 sophomore album 2001.
In 2022, Dre — along with Snoop Dogg, Mary J. Blige, Eminem, and Kendrick Lamar — took the stage at the Super Bowl halftime show in a special ode to the genre of hip-hop, which turns 50 in 2023. The halftime show led to a rise in streams of the artists' music catalogs.
Dr. Dre sent a cease and desist to Marjorie Taylor Greene for using his music
In January 2023, Georgia Rep. Marjorie Taylor Greene marked her return to Congress with a video posted on her Twitter set to the instrumental from Dr. Dre's "Still D.R.E." Dre's legal team quickly met Greene with a cease-and-desist notice for using the song without permission, which led to the controversial representative being locked out of her Twitter account.
"I don't license my music to politicians, especially someone as divisive and hateful as this one," Dre said in a statement, according to NBC News.
Lawyers for Dre, whose legal name is Andre Young, accused Greene of "wrongfully exploiting this work through the various social media outlets to promote your divisive and hateful political agenda."
"Mr. Young has not, and will never, grant you permission to broadcast or disseminate any of his music," the letter read, as reported by Newsweek. "One might expect that, as a member of Congress, you would have a passing familiarity with the laws of our country. It's possible, though, that laws governing intellectual property are a little too arcane and insufficiently populist for you to really have spent much time on. We're writing because we think an actual lawmaker should be making laws not breaking laws, especially those embodied in the constitution by the founding fathers."
"The United States Copyright Act says a lot of things, but one of the things it says is that you can't use someone else's song for your political campaign promotions unless you get permission from the owner of the copyright in the song, a step you failed to take," the letter added. "Demand is hereby made that you cease and desist from any further unauthorized use of Andre Young's music."
Her response to being banned
Greene regained access to her Twitter account a few hours later, albeit with the video containing "Still D.R.E." removed. She shared a screenshot of her statement to TMZ on the matter on her Twitter page.
"While I appreciate the creative chord progression, I would never play your words of violence against women and police officers and your glorification of the thug life and drugs," Greene said in her statement.