Dr. Dre and Kendrick Lamar Went to the Same High School
Dr. Dre and Kendrick Lamar are both proud to be from Compton. They also have something else in common: their high school
Rappers Dr. Dre and Kendrick Lamar are highly regarded figures in hip-hop with dozens of hit songs between them. The two emcees both grew up in Compton, California and went on to become successful artists as they grew older. They also share other things in common, including their alma mater.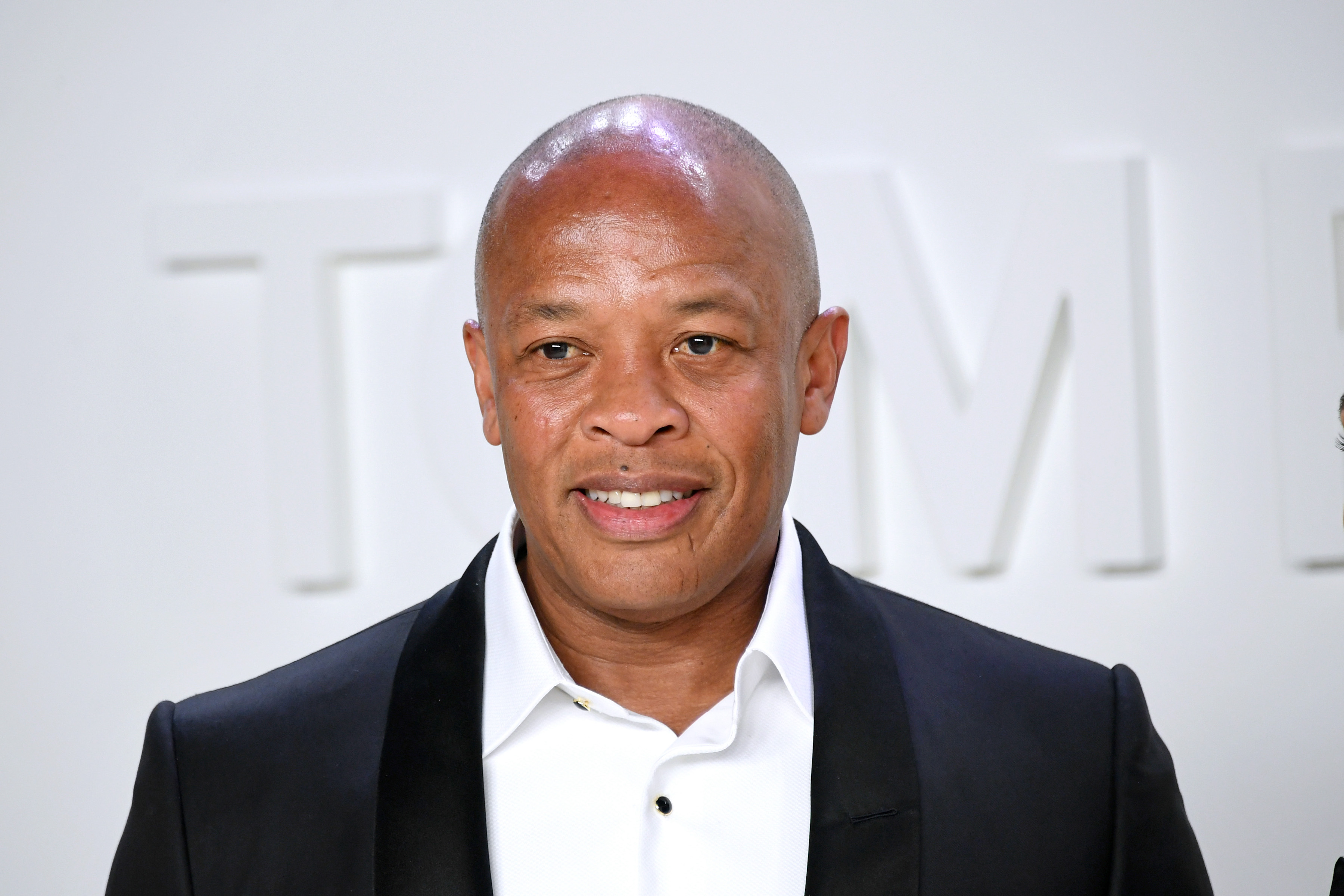 Dr. Dre and Kendrick Lamar are both from Compton
Dr. Dre grew up in Compton, California in the 1980s. He eventually teamed up with rappers including Ice Cube and Eazy-E to form the hip-hop supergroup N.W.A. They popularized gangsta rap in the late '80s and early '90s before parting ways in 1991.
Dr. Dre released his debut solo album The Chronic in 1992. He continued to remain a present force in hip-hop through the '90s and 2000s thanks to his music and production work.
Kendrick Lamar watched Dr. Dre and Tupac Shakur film a music video in his neighborhood when he was just a child, and he'd been inspired ever since to be a hip-hop musician.
When he rose to prominence in the early 2010s, many viewed him as the continuation of the legacy of '90s Compton icons such as Dre and Tupac. His albums good kid, m.A.A.d. city and To Pimp a Butterfly were lauded for their honest portrayal of life in Compton — something that Dre, Tupac, and other artists often tackled head-on.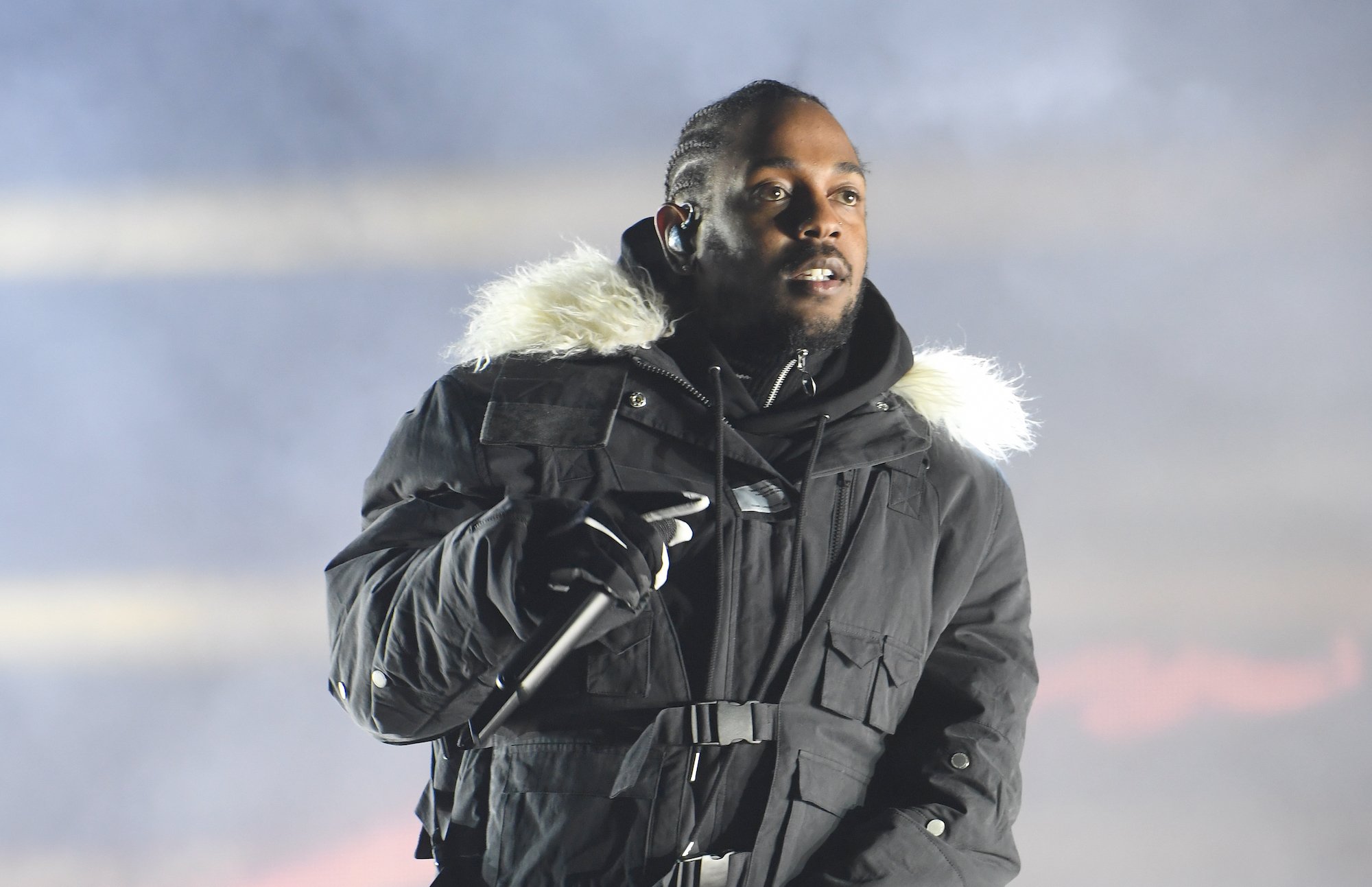 Dr. Dre and Kendrick Lamar went to the same high school
Though they're separated by a few decades, Dre and Lamar grew up experiencing many of the same things — including the same schools. In 1979, Dre attended Centennial High School in Compton. But he transferred out after his freshman year due to poor grades.
Lamar also attended Centennial High School. The opposite of Dre, he was a straight-A student during his time there. In 2016, he even brought some students from Centennial High School with him to the Grammy Awards.
Pigeons & Planes spoke with Centennial High School's principal Douglas Brown at the time to learn about Lamar's impact on the community after graduation.
"He's bringing controversial issues to light. We have to have people like Kendrick and Beyoncé to keep people conscious of these issues, even though we've made plenty of progress in America," he said honestly. "I see a bunch of good kids every day here and I can only imagine what they go through outside of Centennial High School. But when they see someone like Kendrick, they get inspired."
Lamar earned the endorsement of the school's principal for everything that he was doing, including shining a light on his home community. "He gives a good and accurate portrayal of what goes on here, and no matter what happens, like Kendrick says, 'We gon' be alright.'"
Dr. Dre and Kendrick Lamar are performing at the Super Bowl halftime show together
Dr. Dre and Kendrick Lamar may have come up at different eras in hip-hop, but they've both earned spots in the hip-hop pantheon of legends. The two will be coming together in February 2022 for the Super Bowl LVI halftime show, where they'll be sharing the stage with Snoop Dogg, Mary J. Blige, and Eminem. 
The game is set to take place in Inglewood, California, just a few miles away from their hometown of Compton. In many ways, the Super Bowl halftime show is their own personal homecoming.