Dr. Dre and Snoop Dogg Paid Homage to Tupac Shakur During the Super Bowl Halftime Show
Dr. Dre and Snoop Dogg friends with Tupac Shakur for years. Dre has continued to show Tupac love after his death. And at the 2022 Super Bowl halftime show, Dre made sure to pay homage to his longtime friend.
Hitmaking rappers Dr. Dre and Snoop Dogg took the stage at the 2022 Super Bowl halftime show and, along with Kendrick Lamar, Mary J. Blige, and Eminem, they delivered a show that hip-hop fans will never forget.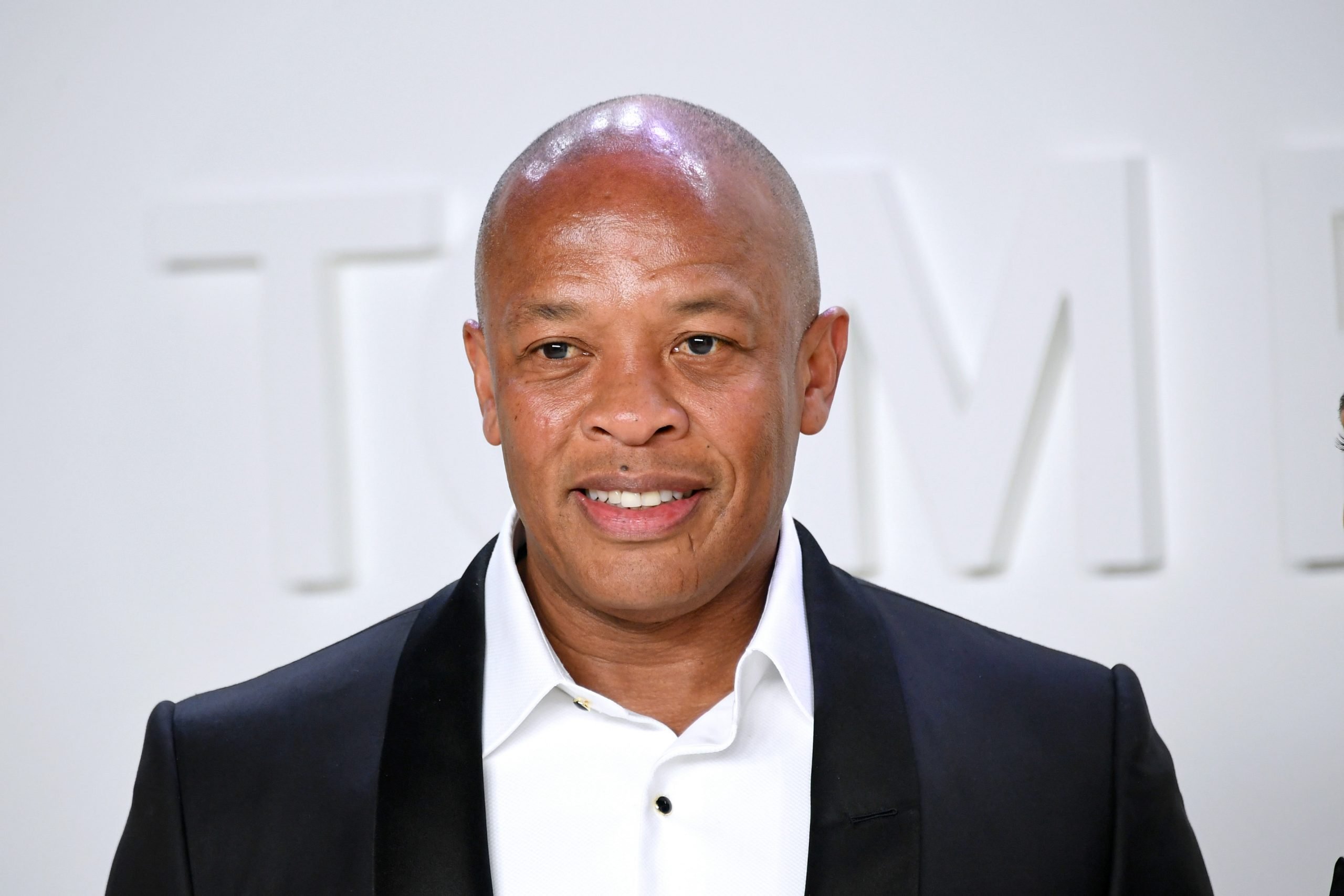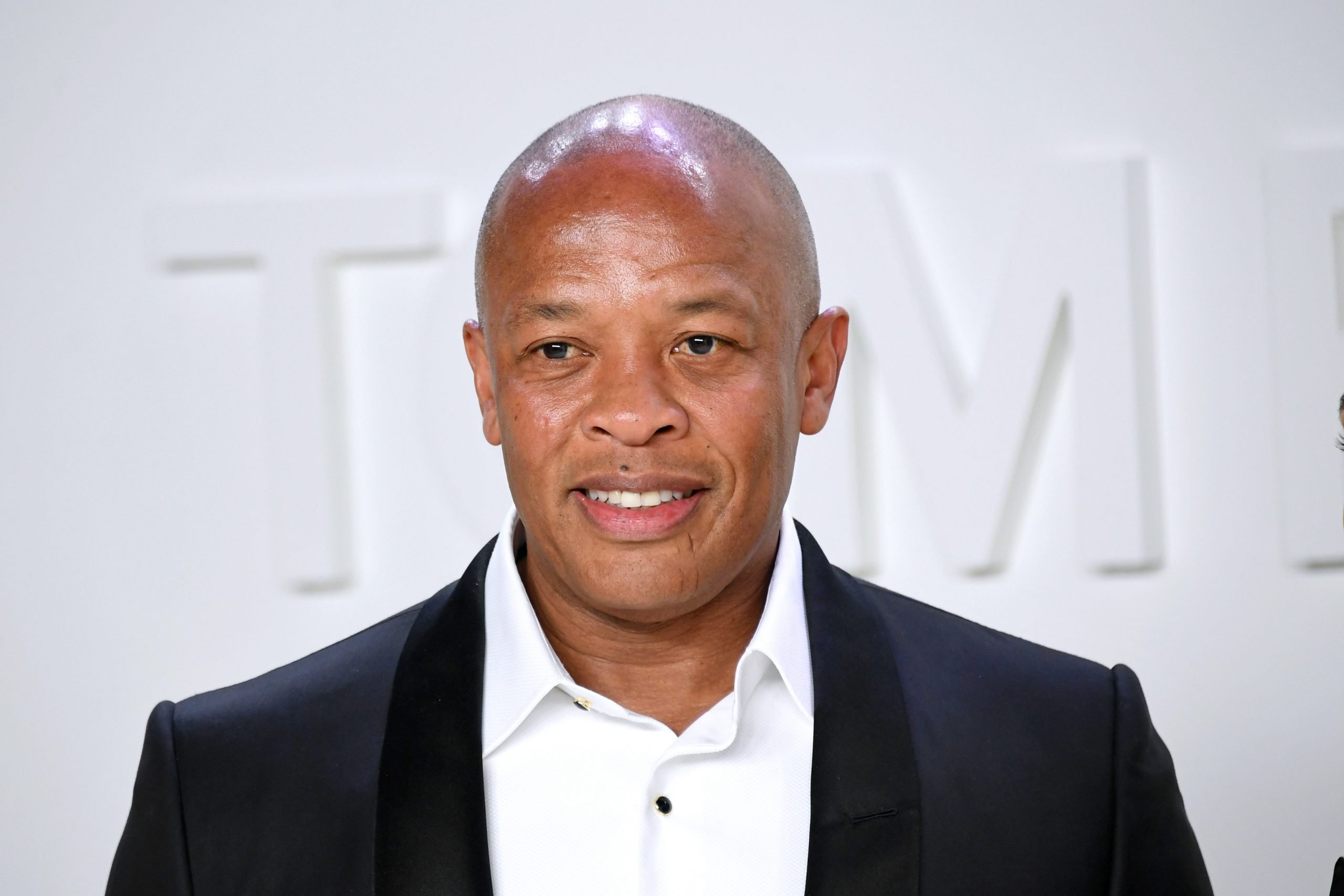 The 2022 Super Bowl halftime show was in Tupac's backyard
The Super Bowl LVI halftime show featured an all-star lineup of artists in an ode to hip-hop and its decades of influence in pop culture. The game took place at SoFi Stadium in Inglewood, California — near Dre and Lamar's hometown of Compton and not far from Snoop's home of Long Beach.
With three West Coast hip-hop rappers on the roster, it was a celebration of all things California rap — including one of its most influential figures in history, Tupac Shakur. Though Shakur died over two decades ago, his presence in hip-hop — and West Coast hip-hop specifically — remains untouched.
Though Tupac didn't grow up in California, it eventually became his home as an adult. So when a group of rappers were announced as performers for the Super Bowl halftime show, many wondered if Tupac would be a part of the show in some way.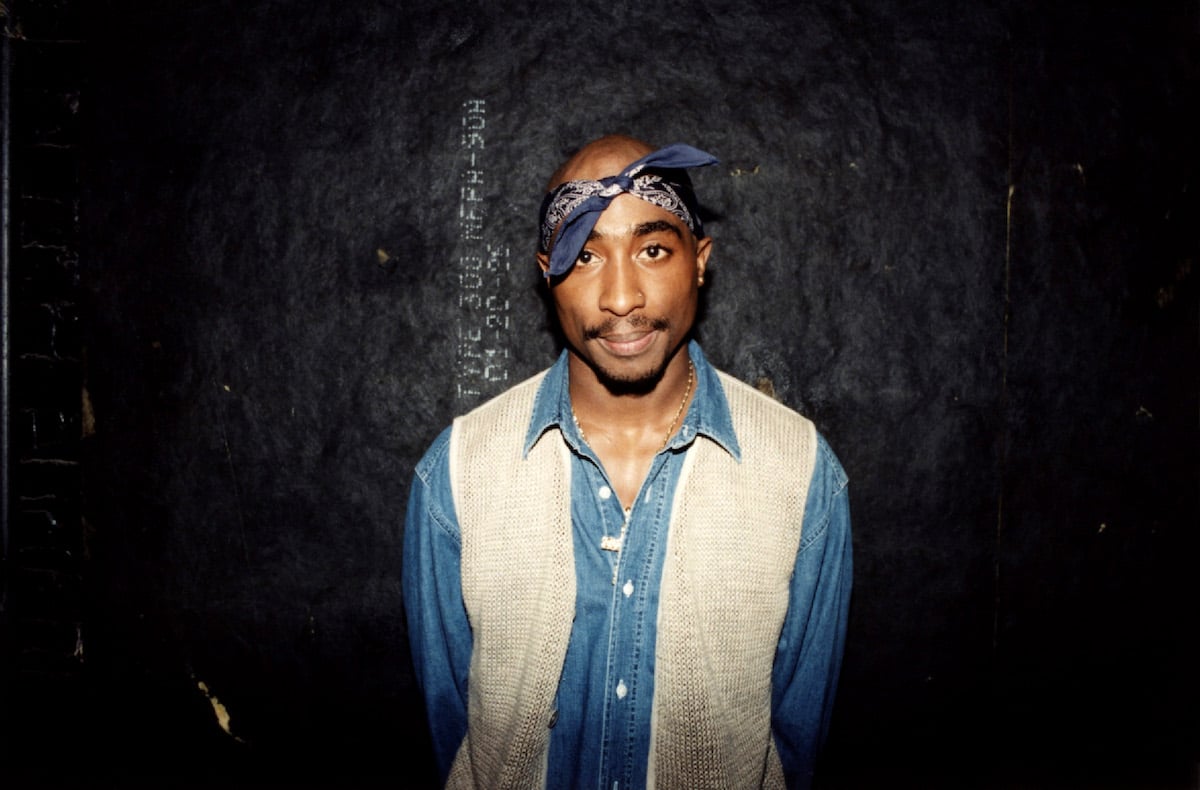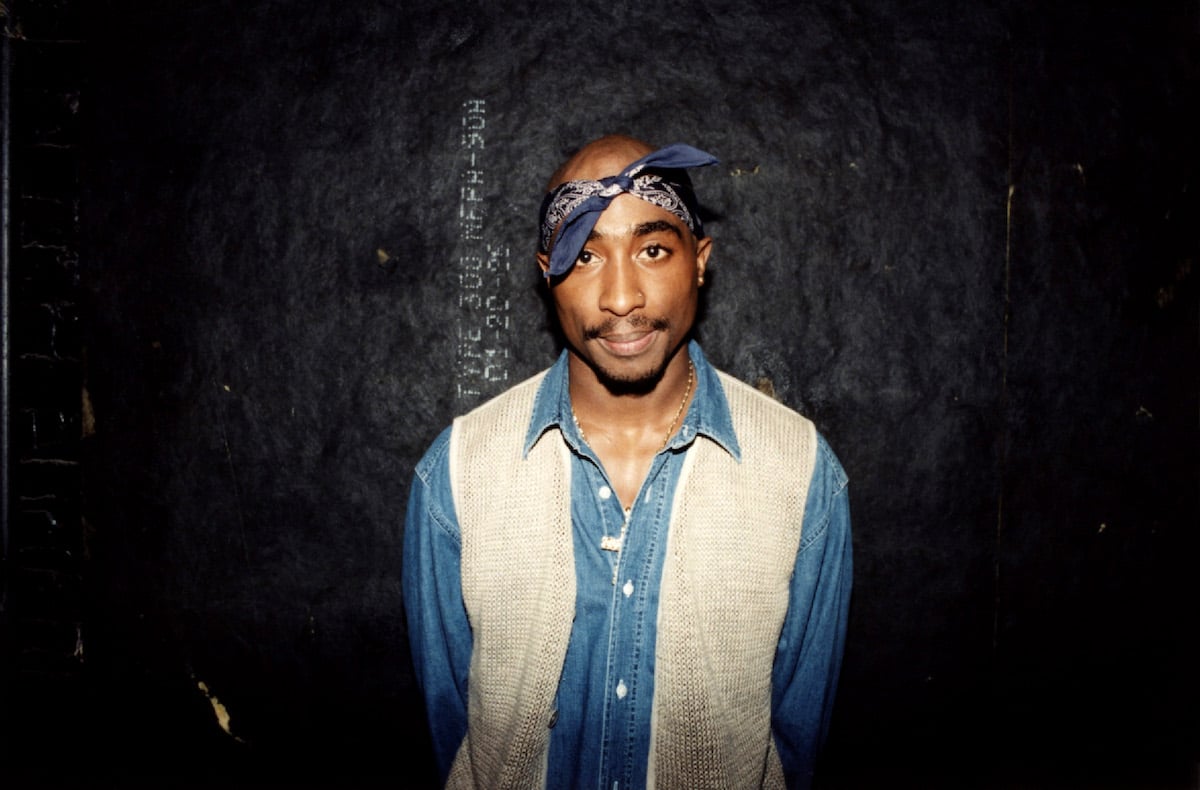 Dr. Dre and Snoop Dogg paid homage to Tupac throughout the halftime show
After Dre and Snoop took the stage to perform their classic collab "The Next Episode," they included one of Tupac's biggest hits in the show. They performed Tupac's 1996 hit "California Love," on which Dre was featured. The song eventually reached No. 1 on the Billboard Hot 100 chart.
Later on in the set, Dre sat down at a white grand piano as rapper Eminem kneeled next to him in a show of support for Colin Kaepernick. Dre then briefly played notes from Tupac's "I Ain't Mad At Cha" on the piano.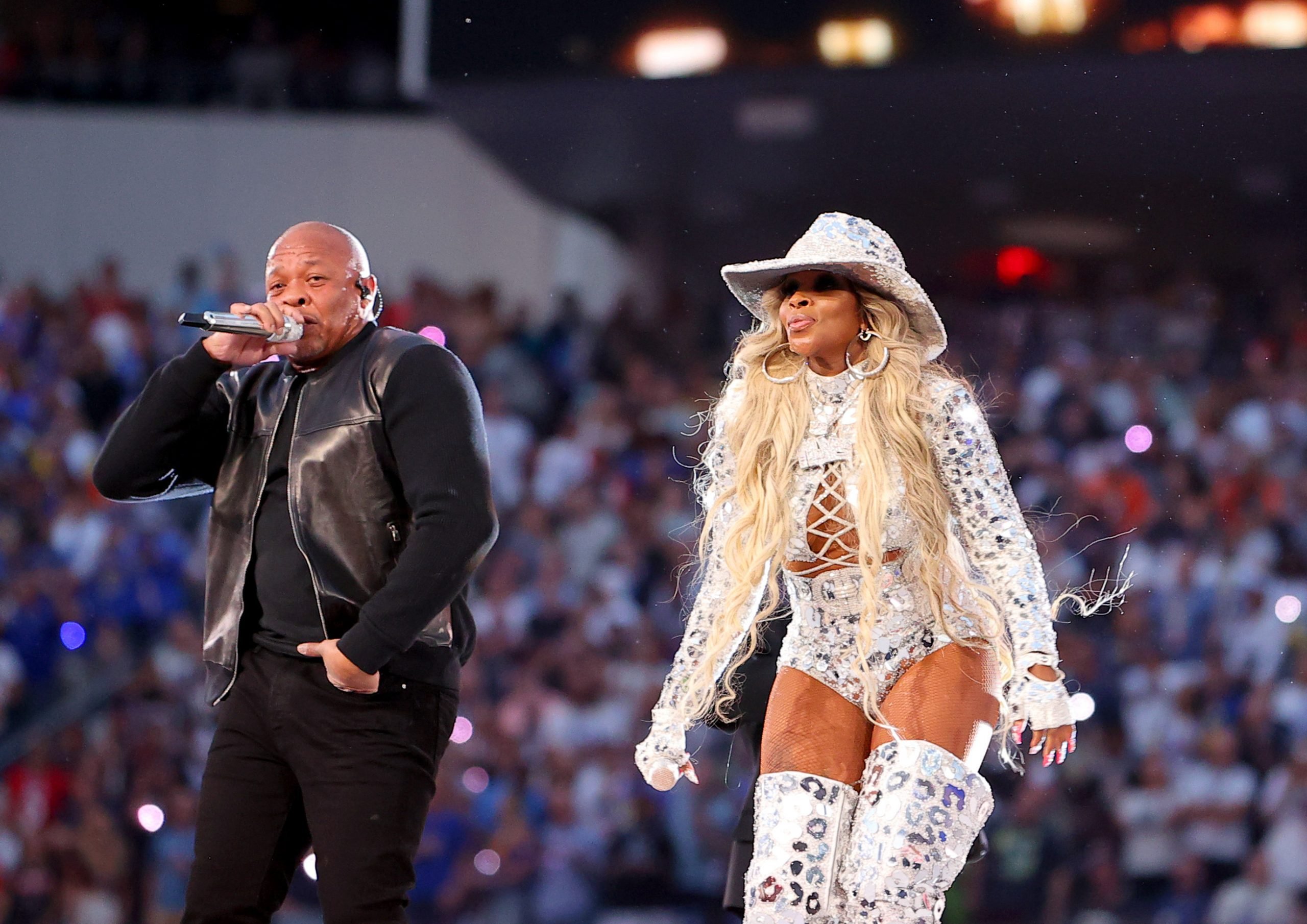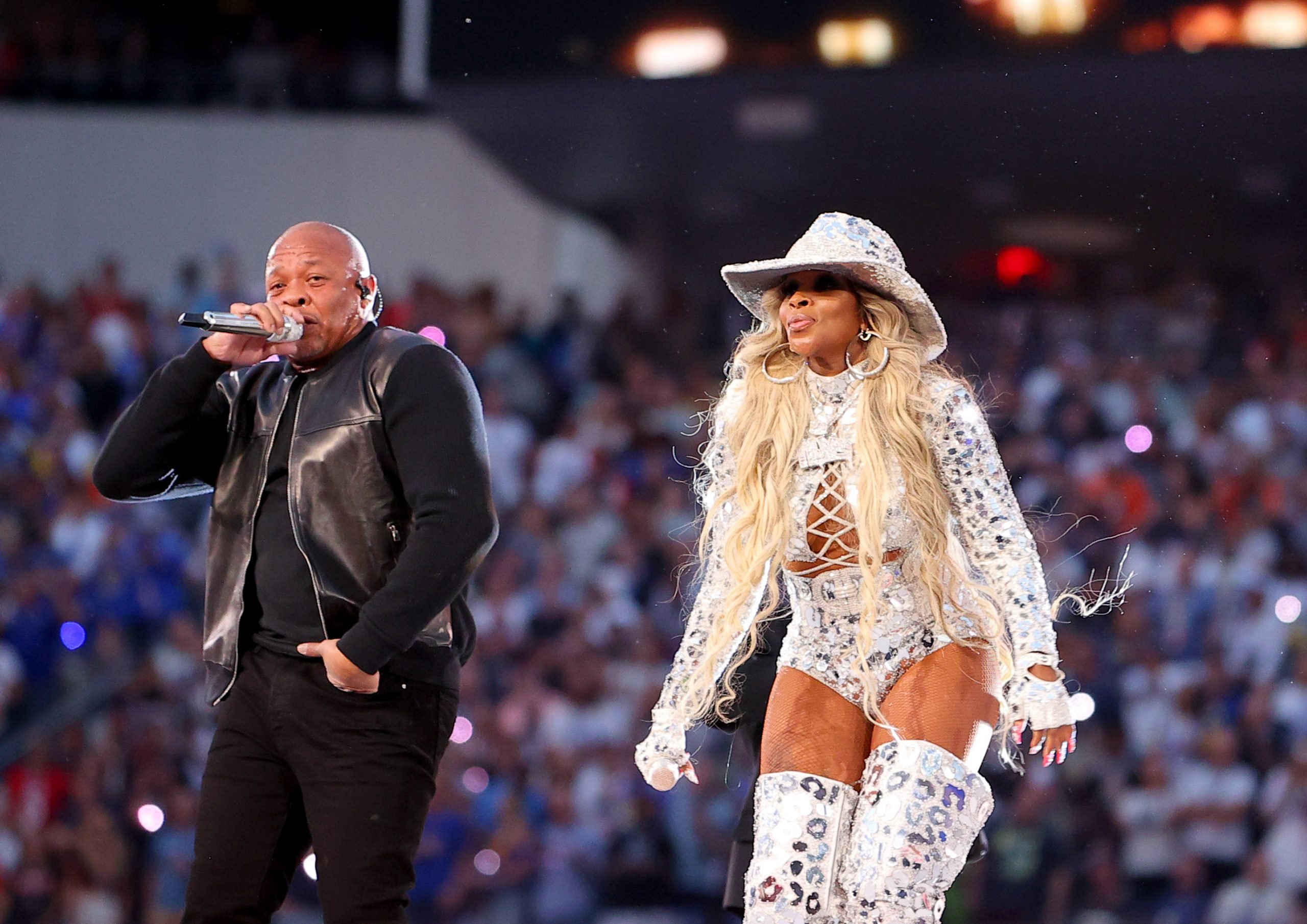 Dr. Dre performed with a Tupac hologram once
In the lead-up to the Super Bowl, some fans believed that Tupac would make an appearance during the halftime show, but not in the way that fans wanted (and likely not how Tupac would want either). With hologram technology making events such as "live" Whitney Houston concerts possible, rumors flew that Tupac would appear during the halftime show in hologram form.
After all, it wouldn't be the first time that the "How Do U Want It" rapper would be resurrected in digital form. In 2012, a decade before their Super Bowl halftime show, Dre and Snoop teamed up for a headlining performance at Coachella. They were joined by several guests throughout their set including their future fellow Super Bowl performers Eminem and Kendrick Lamar, as well as a hologram of Tupac performing some of his songs and hyping up the crowd.
Tupac never appeared during the Super Bowl halftime show in hologram form, and to date, no artist ever has. In 2018, however, halftime show performer Justin Timberlake included a visual projection of Prince during the show, despite Prince himself calling the idea of holograms and resurrecting dead singers "demonic."