Dr. Dre's Estranged Wife Alleges She Experienced Domestic Violence During Their Marriage
The divorce between Dr. Dre and Nicole Young is getting ugly. In addition to fighting over a prenuptial agreement, Young is now alleging Dre has a history of violence toward her and other women.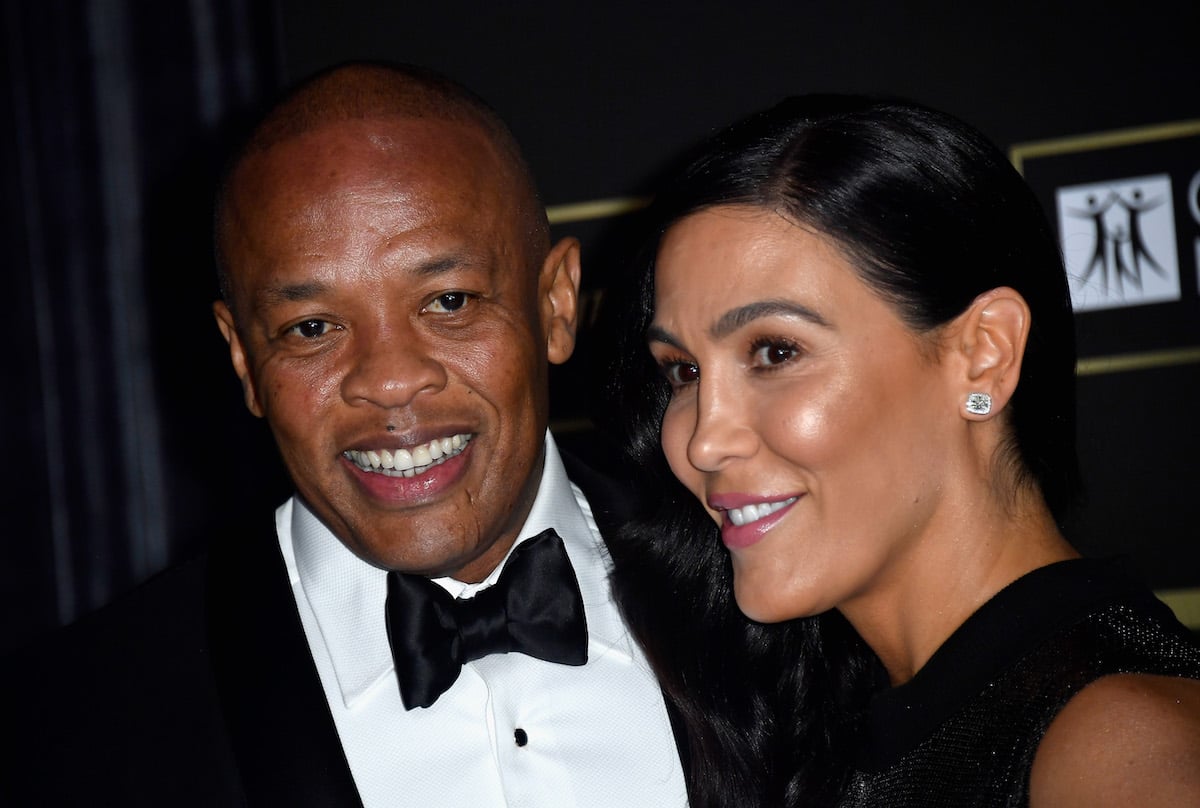 She says Dre is being manipulative and controlling in how he's handling finances in their divorce. Dre has a net worth of $1 billion at stake to lose in the divorce and Young wants her part for her time in the relationship.
Nicole Young is seeking $2 million a month in support from Dr. Dre
TMZ reports that Young is seeking $2 million a month in temporary spousal support and she says the dollar amount is necessary to maintain her lifestyle. Her divorce documents list her expenses and it's quite fascinating.
According to Young, her monthly bills and expenses are as follows: $10,000 a month for laundry and cleaning, $135,000 a month for clothes, $60,000 a month for education, $900,000 a month for entertainment, $125,000 a month toward charitable contributions, $100,000 a month for her mortgage, and $20,000 a month for technology.
RELATED: There's an Insane Amount of Money at Stake in Dr. Dre's Divorce
Dre says he's already covering Young's living expenses but she prefers a court order. She's also asking a judge to void their prenuptial agreement, claiming she was coerced into signing and that Dre ripped the prenup up years into their marriage.
Nicole Young claims Dr. Dre is physically, emotionally, and financially abusive
Another reason Young says she deserves so much money in support is because she says she's been the victim of Dre's abuse throughout their marriage. She says he's been violent toward her and it's intensified when he drinks.
She cites a situation that took place in April, claiming Dre came home intoxicated and began yelling obscenities at her. "F*** you. F*** you. Get the f*** out. Get the f*** out. Go to Malibu," she says he told her.
RELATED: There's a Lot of Drama Surrounding Dr. Dre's Divorce Prenup
Young also says that once she left, Dre began obsessively texting her. "Why are you ignoring me," she says one text reads. His texts continue: "Why are you ignoring me … should I come see you?" She says the text was "frightening."
She also alleges Dre is controlling how she currently spends money she says she should have access to, including cutting off her access to an American Express Black card.
Dr. Dre's also been violent toward other women
Dre's relationship with singer Michel'le was riddled with abuse, which Michel'le says was only amplified by Dre's drinking. She told Vlad TV in a 2015 interview that things got so bad that Dre tried shooting her.
"We partied and one night we were arguing and he went and got the gun and I just made it through the bedroom door and he shot at me and he missed me by that much," she says. "The bullet went through the door, through the side of the wall in the bathroom and I left it there for a while, just so he could see it…he never tried to shoot at me again thank God but the beatings were a lot."
Dre also settled out of court with hip hop journalist Dee Barnes after violently beating her at a night club in 1990.