'Dr. Pimple Popper': Sandra Lee Reveals What's Too Gory to Share on Instagram
Sandra Lee, better known as "Dr. Pimple Popper," is a dermatologist who has risen to fame for her TV series, Dr. Pimple Popper. Fans love her open, outgoing personality, as well as the gross-out videos that she shares of cystic acne, which she notoriously "pops" on camera as well as on her Instagram page.
Although she stays very busy with her show, her product lines, and her family, Lee has continued to maintain her Instagram account, which features a slew of pimple-popping videos. Still, there is some content that Lee refuses to share with her followers, and recently, she opened up about the cases and the videos that she feels are too gory for social media. 
How did Sandra Lee become famous?
Sandra Siew Pin Lee was born in New York in 1970. Lee's father worked as a dermatologist, and it was from him that Lee first became attached to the idea of pursuing a career in dermatology.
Lee attended several prestigious colleges as a young woman, from UCLA to Southern Illinois University, where she completed her dermatology residency. She also went on to study advanced dermatology in San Diego, where she eventually set up her practice.
In 2010, Lee began uploaded videos to YouTube, where she showcased skin extraction videos. Rather than gross people out, the videos became wildly popular, and Lee steadily began adding more videos.
By 2015, Lee was widely known as "Dr. Pimple Popper," and three years later, her TV show, Dr. Pimple Popper, debuted on the TLC network. 
Does Sandra Lee still practice dermatology?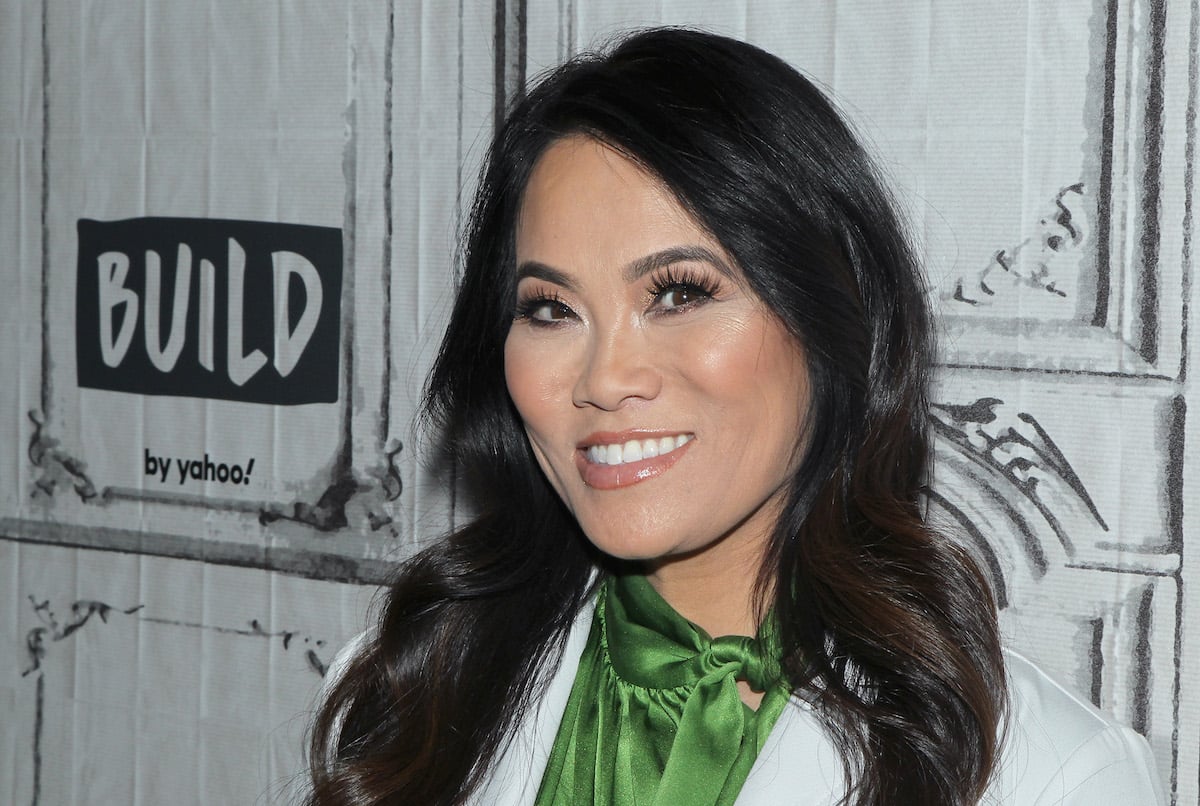 Dr. Pimple Popper is still going strong, more than two years after it first debuted on television. Dr. Lee has become a successful entrepreneur, managing a skincare line in addition to her thriving dermatology practice.
Lee still practices at her office, Skin Physicians and Surgeons, located in Upland, California. Still, fans who want an extraction session with Dr. Lee should be prepared to shell out a pretty penny.
Reportedly, an extraction session with Sandra Lee costs between five hundred and six hundred dollars, as well as an up-front consultation fee of $120, which is then used toward the overall cost of the treatment.
Lee has a happy home life. She has been married to her husband and business partner, Dr. Jeffrey Rebish, for two decades, and the two share two teenage sons. While Lee has admitted that their sons don't watch her TV show, the family bonds over plenty of other things, including a shared love of football. 
What does Sandra Lee refuse to share on her social media?
There's no doubt that Dr. Sandra Lee shares a lot of gross content on her Instagram page. From up-close videos of extractions to all the gory details regarding different types of cystic acne and how to prevent it, her page is not for the faint of heart, or for those who are easily grossed out.
Still, Lee recently admitted that she does draw the line when it comes to certain cases. "I don't put things on that are life threatening, like cancer, because I don't think that that's nice for me to do. Even though they're anonymous, I want to respect them, and they've obviously agreed to do this so I'm not gonna just exploit them," Lee stated in an interview with Mashable. 
Lee further revealed: "I've definitely posted scrotal calcinosis, where you have cysts on the scrotum. This guy was like 24, never had a girlfriend, his parents don't even know … I think it's important to show people that this is something that you can have and you're normal."
Lee also stated that she won't take pictures of people's "private areas," even when that area has a large blackhead.
"I can find a good blackhead somewhere else. I don't need to show that area of somebody," Lee admitted.