'Dr. Strange': 5 Times Benedict Cumberbatch Narrowly Escaped Death in Real Life
Marvel's own Dr. Strange Benedict Cumberbatch knows a thing or two about reality. Cumberbatch has portrayed the Sorceror Supreme for years, bringing the Eye of Agamotto's power — and the threats he must fight to protect it — to the masses.
In real life, Cumberbatch has experienced plenty of near-death experiences and somehow escaped almost entirely unscathed.
Here are our picks for Cumberbatch's 5 most harrowing moments.
5. Benedict Cumberbatch nearly died while living in a Tibetan Buddhist monestery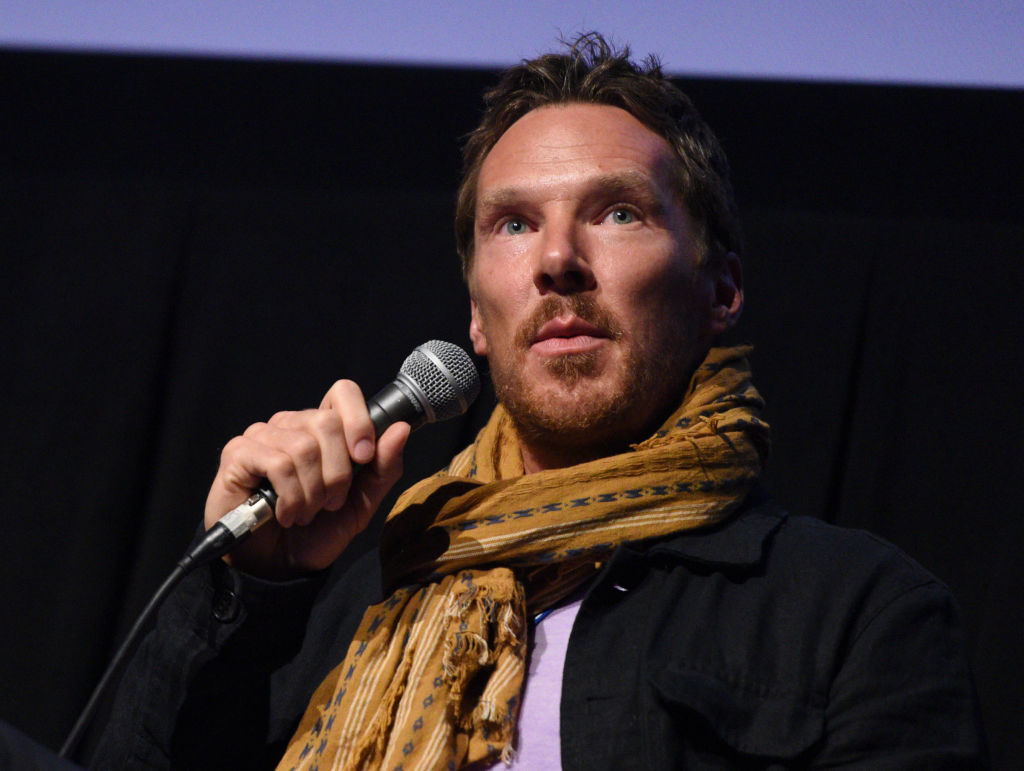 Long before Marvel came along, Cumberbatch lived in India for six months. At the tender age of 19, the star lived in a monastery teaching Tibetan Buddhists English. As told to The Hollywood Reporter, Cumberbatch spent some time backpacking.
On one particular trip, he and his friends lost their way on a mountain. A day-and-a-half later, Cumberbatch became ill with giardia from food gifted by a local shepherd. Giardia is "a tiny parasite (germ) that causes the diarrheal disease giardiasis," according to the CDC. Luckily, he came out of it OK.
4. This physical altercation came after Cumberbatch nearly killed someone else
In 2019, Cumberbatch hit a cyclist while driving in Freshwater, Isle of Wight. According to the Daily Mail UK, the collision caused injury to cyclist "Scooby" Lawrence when Cumberbatch's Lamborghini caught Lawrence's arm.
"He just put his arm over him and took the full force of the impact on his forearm, which smashed the wing mirror," a friend of Lawrence's said at the time. "It totally ruptured his arm. There was blood everywhere."
And, while this wasn't Cumberbatch's near-death experience per see, Lawrence did get up and slap the star before realizing who he was. Things definitely could've gotten heated. Cumberbatch reportedly offered Lawrence water, clean clothing, and a ride to the hospital.
3. The 'Dr. Strange' star jumps out of planes for fun
While filming the voice of Smaug for The Hobbit, Cumberbatch used his free time in New Zealand to refill his adrenaline with skydiving instructor Mauricio Rochas.
"I jumped out of planes," Cumberbatch told THR. "I went in helicopters. I went hiking. I went boating. I did everything I could. Not just as an adrenaline junkie, but just losing myself in landscape. Landscape, I think, gives you something for nothing."
2. Cumberbatch prevented a robbery by getting 'in the way'
In another "Cumberbatch saves the day" event, the actor spoke about an attempted robbery he helped stop, which he "didn't think twice" about.
"I feel weird about this because I haven't talked about it at home — it became this huge furor," he said on The Ellen DeGeneres Show (via People). "I saw a Deliveroo bicycle delivery guy surrounded by some guys on a very cold November night. I just stopped the Uber we were in, got out and tried to intervene and tried to calm the kids down."
He continued: "They looked riled up. I tried to calm the delivery guy down, who looked like he was about to fight for his life. I didn't really think twice about knives, or acid, or any of the other things that can be a part of that situation. It's a bit foolhardy, but no real bravery or heroics."
He added that he wasn't sure he stopped it but "literally just got in the way. I also tried to stop traffic so they could witness it, and if anything did happen, I wanted to make sure that there were people there and that they might scare any violence out of the situation."
1. The Marvel hero escaped a kidnapping
In 2005, Cumberbatch traveled to South Africa to film the BBC mini-series To the Ends of the Earth. There, he and his friends were approached and carjacked by six armed men who bound his hands and forced him into the trunk to drive him elsewhere. The star admitted he feared the worst, according to Lion's Roar.
The gunmen put a duvet over his head and dragged him out of the car, forcing him to his knees on a lone dirt road. Cumberbatch then began talking to the man to distract him from pulling the trigger. He explained what a mistake it'd be to kill an actor and how difficult it might be to dispose of the body or evidence. Whatever he said, it worked. They drove off and left the star.
"I went a bit nuts. I went to the ends of the earth in Namibia and went on an adrenaline-junkie thing in Swapismund," he said. "Because when you've been forced to look into the idea that you die on your own, you kind of go, 'Oh, OK, well if I've got my own company at the beginning and the end of this life, I might as well do a few crazy things with it under my own steam."
He continued: "It was, I suppose, the polar-opposite reaction to becoming agoraphobic and internalized and haunted — there's enough of that in my work! I didn't want that small incident to put me off the beauty of Africa. I wanted to be part of the people again and not fear them."
Stephen Strange has nothing on Cumberbatch
The number of times Cumberbatch has experienced danger is more than the average person. He's put himself in the thick of it without much consequence. Even still, with everything the star has gone through, he makes Dr. Strange look like a mere mortal.