What is Drake Bell's Age in 2021? How Old Was He During Alleged Child Endangerment?
Drake Bell is known for his time on Nickelodeon's 'Drake & Josh,' but he's now facing possible charges for child endangerment. Here's his age in 2021 and how old he was when he allegedly endangered a child in the recent past.
Nickelodeon fans know Drake Bell from the hit show Drake & Josh. Now, Bell appears to have some trouble with the law. In the recent past, allegations of abuse came from his ex-girlfriend. But new allegations claim Bell attempted to endanger children. So, what is Drake Bell's age in 2021? And how old was he when his alleged crimes occurred?
Drake Bell was recently charged for alleged crimes against children
Drake & Josh fans might remember the funny duo for their skits back in 2004. At the time, Drake Bell's age was just 18, and Josh Peck's age was the same. But now, times have changed. And Bell was recently charged for allegedly attempting to endanger children and "disseminating matter harmful to juveniles," Yahoo reports.
According to Fox8, Bell allegedly had inappropriate conversations that turned sexual with a minor in 2017. The 15-year-old who allegedly had the interactions with Bell filed the report with the local police in October 2018. From there, Cleveland police conducted an investigation, which noted the teenager had an established relationship with Bell that spanned years before 2017. She then attended a concert of Bell's in 2017.
In the months leading up to the concert, the investigation claims there were alleged inappropriate social media interactions between Bell and the teen. The prosecutor's office also noted, "Bell violated his duty of care and, in doing so, created a risk of harm to the victim." After the announcement of his charges, Bell entered a not guilty plea to the court.
What is Drake Bell's age now? How old was he when he allegedly endangered children?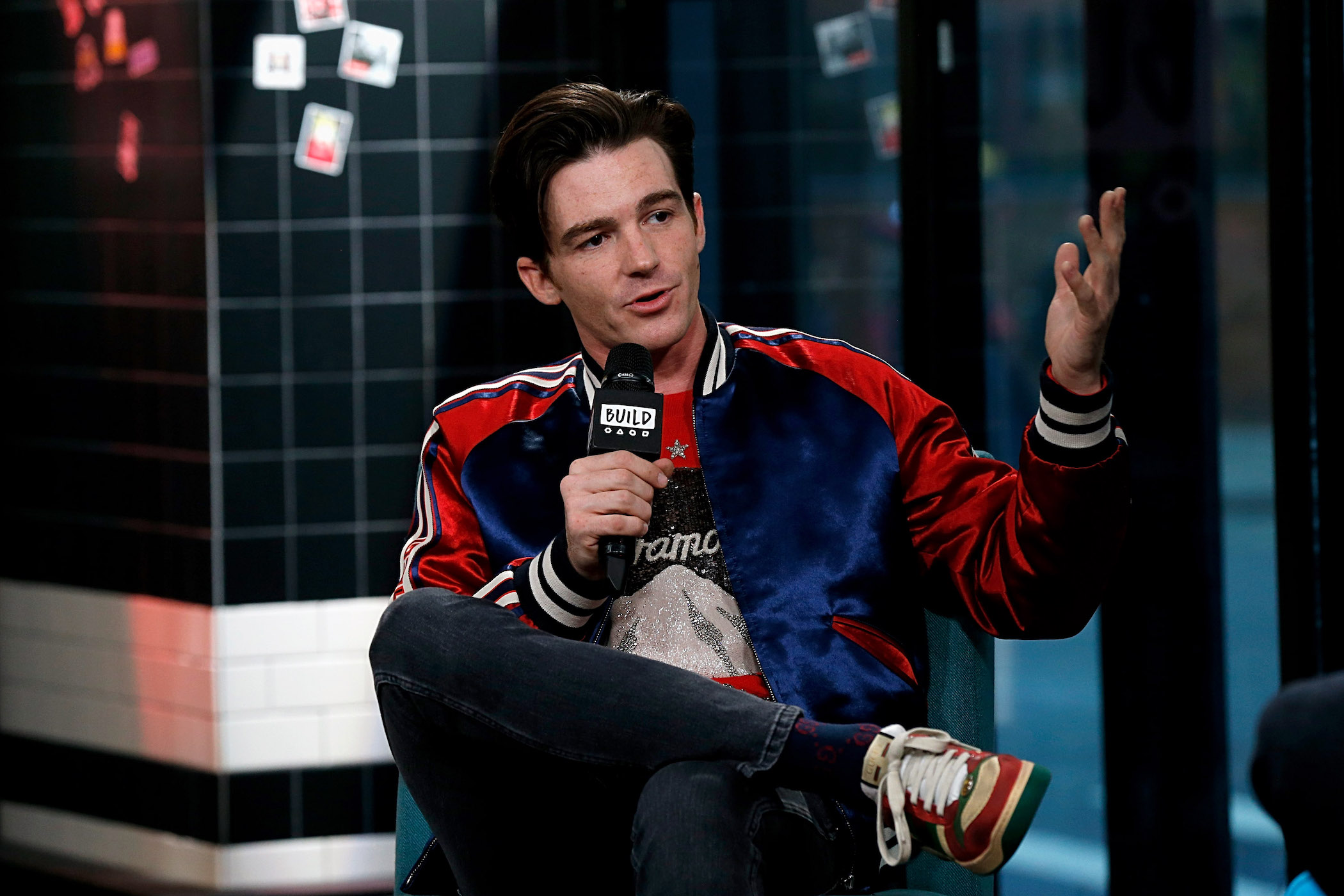 So, what is Drake Bell's age in 2021, and how old was he during the alleged child endangerment? Today, Bell is 34 years old and will turn 35 in 2021. His birthday is June 27, 1986, according to Celebrity Net Worth. As for his age during the alleged child endangerment, he was around 31 years old.
Prior to Bell's time in the spotlight, he came from humble beginnings. Celebrity Net Worth notes his acting career began at 5 years old, and he made his first appearance on television with an episode of Home Improvement in 1994. By the time 2004 rolled around, he got a major boost in recognition with Drake & Josh. Peck and Bell were friends prior to the show.
Aside from acting, Bell also became well-known for his musical talent. He created the theme song for Drake & Josh and signed a record deal in 2006.
The 'Drake & Josh' star faced past abuse allegations
Drake Bell's current predicament is deeply concerning — and it's not the first time he's landed himself in hot water. His ex-girlfriend, Melissa Lingafelt, posted videos to TikTok in 2020 detailing her abuse allegations against him. Lingafelt allegedly dated Bell when she was just 16 years old and he was 20.
"I moved in with him, I was singing," Lingafelt said on TikTok. "It wasn't until about a year when the verbal abuse started. And when I say verbal abuse, imagine the worst type of verbal abuse you could ever imagine and that was what I got." She then noted the abuse turned physical. "At the pinnacle of it, he dragged me down the stairs at our house in Los Feliz and my face hit every step on the way down. I have photos of this."
A pretrial hearing for Bell's current situation is set for June 23, 2021, on Zoom.
How to get help: If you or someone you know has been sexually abused, text HOME to the Crisis Text Line at 741741 for free and confidential support.
Check out Showbiz Cheat Sheet on Facebook!