'Drake & Josh' Hinted at Miranda Cosgrove's Future Before the Show Ended
The TV special Really Big Shrimp (based on Drake & Josh), was a hint to fans about Miranda Cosgrove's future.
There isn't a TV show today that doesn't have some kind of Easter egg in it, whether it's the product of an inside joke on the set, a jab at another popular series, or a nod to a future series we had no idea was about to exist. Either way, it's hard not to appreciate the subtle hints that make their way onto our screens.
For writers and designers on the TV special Really Big Shrimp (based on Drake & Josh), it was a hint to fans about Miranda Cosgrove's future with Nickelodeon following the end of her role in the series. 
Cosgrove's role on 'Drake & Josh'
There aren't many people who can't relate to an annoying little sister, but for the two leading stars in Drake & Josh, the new-found brothers dealt with a lot more than that.
Serving as the protagonist of the hit series Drake & Josh, Cosgrove played Drake and Josh's little sister Megan. She spent most of her time scheming against the brothers and getting them into trouble, finding ways to get herself out of trouble by playing 'innocent' with their parents — all the while, the seeming innocent sister was everything but sweet.
To name a few of her savage moments on the show, Megan has given Josh an ice pop that exploded in his hand, tricked Drake into thinking he had a rare skin disease (making him stick his hands and feet in lizard pee), and added hot sauce to both brothers spaghetti and drink — making them scream out in pain.
The 'Drake & Josh: Really Big Shrimp' nod to her future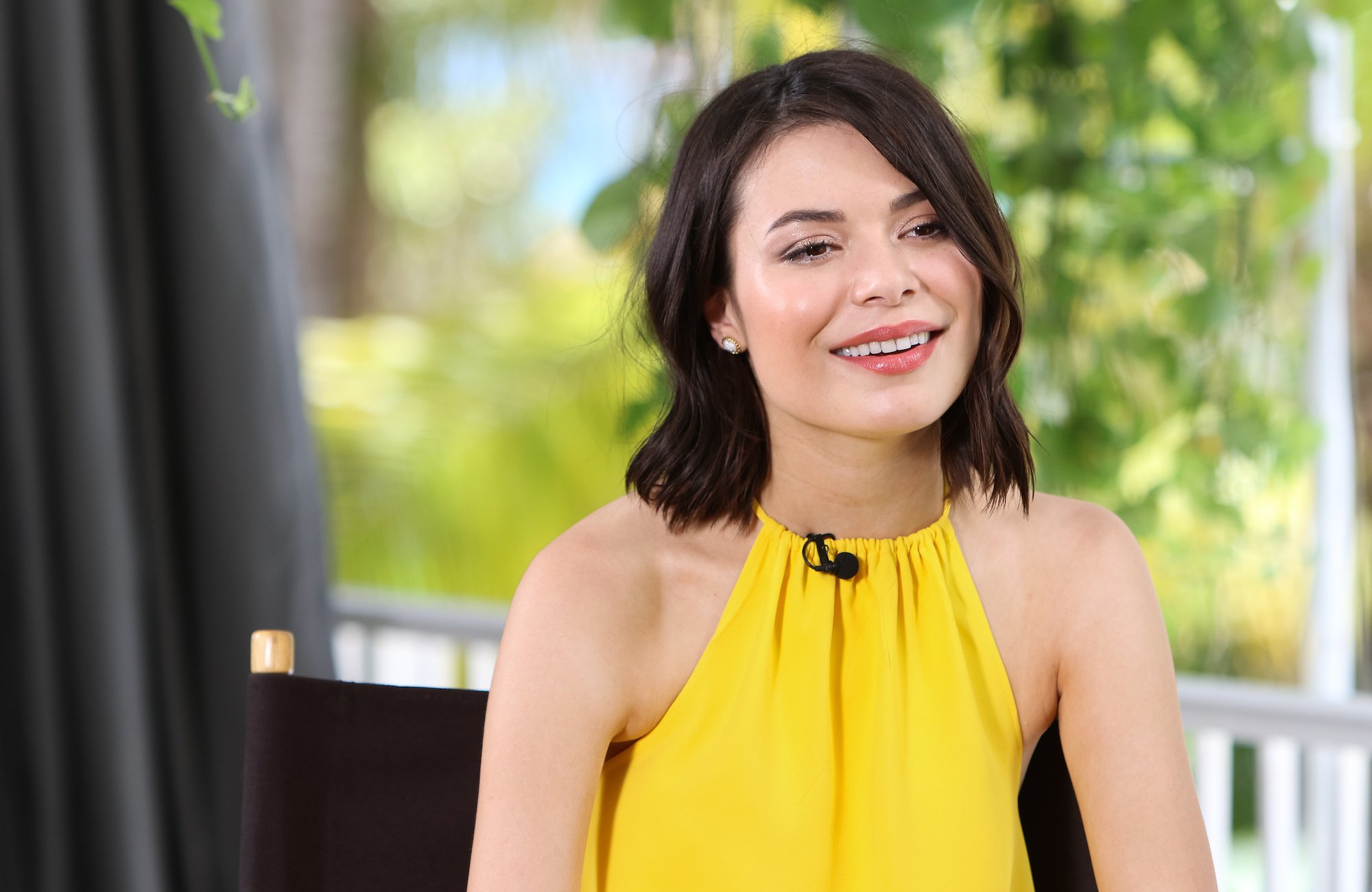 In Really Big Shrimp, Drake and Josh were the center focus for the TV special. The boys headed over to Hollywood, where Drake performed his own song "Makes Me Happy" to impress a record producer. Meanwhile, Josh made a huge mistake and accidentally signed over Drake's rights to his own song. 
In the mix of their madness to right the wrong, fans get a shot of a movie theater and its movie premieres — among them are the titles February Fourth, Robin & Joe, and most notably Now She's Carly.
This is significant because Cosgrove's next big TV series hit, iCarly, made its TV debut just a month after Really Big Shrimp aired with this nod to their mean little sister moving on to bigger and better things. 
The Nickelodeon 'siblings' were actually pretty close in real life, and Cosgrove was much less savage and a bit sweeter. Following her exit into another popular show on the network, the Drake & Josh star posted to Twitter, "#thingsimiss Drake & Josh <3."
Cosgrove was the leading lady in 'iCarly'
Taking her talents over to Seattle, Cosgrove ditched the mean little sister act for one more lighthearted and fun in iCarly. Playing the leading role of Carly, the Nickelodeon star played a teenager who lived with her older brother Spencer in a loft. 
Sticking close to her best friends Freddie and Sam, Carly started her own web show called iCarly. This leads to wacky situations as the young stars start to gain some fame for their roles on the web show — all the while taking on high school and all the problems that entails.
While the change in character was dramatically different — going from scheming and mean sister to funny and kind Carly — the series was just as much a hit as Miranda Cosgrove's previous Nickelodeon experience. The theater title doesn't lie, either. When it comes to Cosgrove, she is way more famously known as Carly over Megan now.