Drew Barrymore Turned Down This Controversial Movie Role Because of Nudity
In real life and on screen, Drew Barrymore has lived many different lives. The actor — part of the legendary Barrymore acting family — has been active since the 1980s. And her career has led her to some very dark roles over the years. Yet, even when Barrymore was accepting more risque material, she still drew the line at one particular movie, a future cult classic.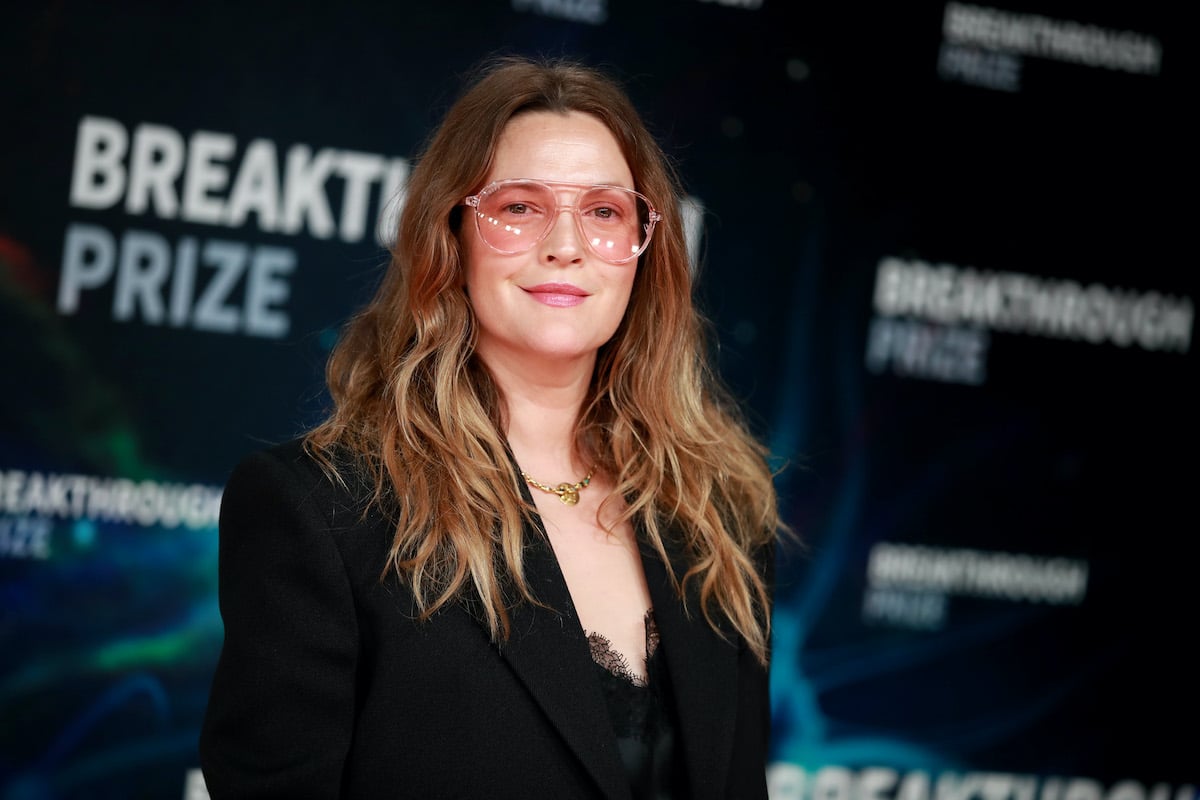 Which Drew Barrymore movies are the most popular?
Of course, the young star landed her big break in 1982's E.T. the Extra-Terrestrial. And for a time, Steven Spielberg's family sci-fi adventure stood as the highest-grossing movie in history. It's lost that title over time. But E.T. still stands as Barrymore's biggest moneymaker. 
Her other big hit movies include 1995's Batman Forever, 2000's Charlie's Angels, and 2003's Charlie's Angels: Full Throttle. But perhaps Barrymore's most cherished movies among fans are those from her late 1990s romantic comedy run. 
Movies such as The Wedding Singer, Ever After, and Never Been Kissed have become iconic entries in Barrymore's filmography. And they came along just when the actor needed a new on-screen persona.
The actor turned down a future cult classic in the 1990s
Barrymore has been very open about her personal struggles as a child and teen in Hollywood. And in the early 1990s, she went through a more rebellious period of her life and career. Barrymore even posed for Playboy in 1995, prompting Spielberg to reach out with some life advice. Even then, she refused to sign on to director Paul Verhoeven's erotic drama Showgirls.
According to The Hollywood Reporter, Barrymore was one of several actors offered the lead role of Nomi Malone. Madonna and Sharon Stone — who previously starred in Verhoeven's Basic Instinct — were also up for the part. But they passed and Saved By the Bell's Elizabeth Berkley ultimately starred in the film.
Reportedly, Barrymore wasn't interested because of the excessive nudity involved. Yet, Showgirls wouldn't have been her first sexually charged role. Just three years earlier, Barrymore starred as a seductive teen in the erotic thriller Poison Ivy. Certainly, Showgirls — considered by fans a so-bad-it's-good movie — would be very different with Barrymore in the lead.
Right now, she's focused on 'The Drew Barrymore Show'
These days, Barrymore isn't focused on her movie career at all. Instead, her primary gig is as a talk show host. The Drew Barrymore Show premiered in 2020 amid the coronavirus (COVID-19) pandemic. Once again, the star has found a whole new way to stay true to herself.
However, Barrymore fans will be relieved to know she isn't leaving acting behind. After all, she starred on the Netflix horror-comedy Santa Clarita Diet from 2017 to 2019. And the actor starred in 2020 comedy The Stand-In opposite Michael Zegen, T.J. Miller, and Holland Taylor.