Drew Barrymore Reveals She's Been Ghosted a Lot in Her Dating Life
Drew Barrymore may be a famous actress with her own talk show, but that doesn't mean that she's immune to the perils of dating...
Drew Barrymore may be a famous actress with her own upcoming talk show, but that doesn't mean that she's immune to the perils of dating. After being married three times, the Ever After actor remains open to love, but she's having a hard time finding it. You'd think that being a celebrity might make the process of finding a partner a little easier, but that doesn't seem to be the case.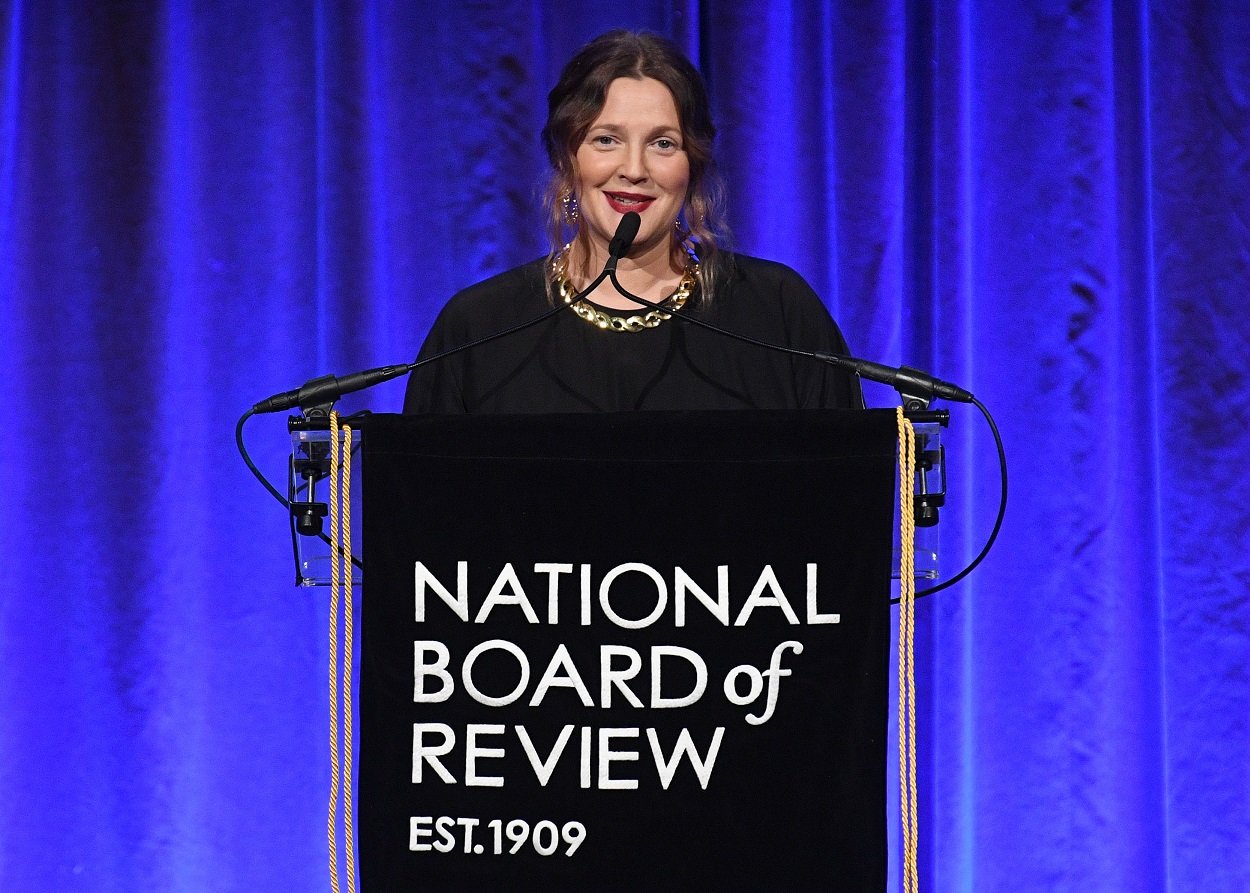 In a recent interview with PEOPLE, Barrymore opened up about her upcoming talk show. She revealed that her show will seek to explore the important things in life and also showcase her unique personality. As a hopeless romantic, Barrymore feels that love is an essential part of life as are relationships and plans to address both on her show. While she acknowledges that those two things can look different from person to person, she doesn't understate their importance.
Drew Barrymore never ever wants to get married again
But, even though Barrymore is a self-proclaimed hopeless romantic, there's one thing that's completley off of the table for the Never Been Kissed actor. Having been married three times, (to Jeremey Thomas, Tom Green, and Will Kopelman respectively) she has no desire to ever tie the knot again. In fact, Barrymore also highlighted how bizarre it is that people are still clinging to the institution of marriage in this day and age.
"Never. Never, never, never. I will never get married again!" the talk show host said candidly. "And I also believe people should not say the word 'never,' and I will never, with a capital N-E-V-E-R, never get married. It's like I have two options: Cut it—this has not worked—or be Elizabeth Taylor. And I have too many more to go," Barrymore said, citing Taylor who was famously married eight times, once to the same man.
The talk show host cites her issues with the institution of marriage
Barrymore continued on to cite some of her main issues with marriage. "I never want to be entwined with someone like that again ever," the actor confessed. "You break up, and you move on. You get divorced, and it's just so different. I love that we are trying to hold on to an institution that [began] when the closest person to you for companionship was a three-day horse ride away and your life span was 30 years."
The actor is open to dating when her kids go off to college
But, just because Barrymore isn't open to marriage doesn't mean she's closed off to love. However, the talk show host admits that it's not something she's actively looking for at present. "It doesn't mean that maybe I wouldn't like to meet someone, especially when my kids go off to college," she stated. "Or a year from now, I could be totally in love. I'm open to it; I'm not seeking it. My cup runneth over. I have so much love in my life."
'The Drew Barrymore Show' host opens up about her experiences with online dating
Barrymore may not be seeking love at present but she's definitely tried her hand at modern dating in the past. The actor shared that she's even done online dating. Unfortunately, she hasn't had much success with it and has even been stood up on more than one occasion.
"I've tried it," the famous actor admits. "I went on a couple of dates. A lot of people totally ghosted me. And one time I was waiting to go on a date, and at the time we were supposed to meet he just wrote, 'Yeah, I can't,'" Barrymore confessed. It seems like dating in this day and age is challenging for everyone. But, at least the actor seems to have a good attitude about it.