Drew Barrymore Just Reunited with Ex-Husband Tom Green: 'We Were Just Kids'
Growing up is hard enough as it is. But to do so in the public eye sounds like a very specific challenge. No wonder Drew Barrymore's life has been such an epic journey. Since breaking out in 1982's E.T. the Extra-Terrestrial, the actor — already part of a showbiz family — publicly struggled to find her way. Now she has reunited with ex-husband Tom Green.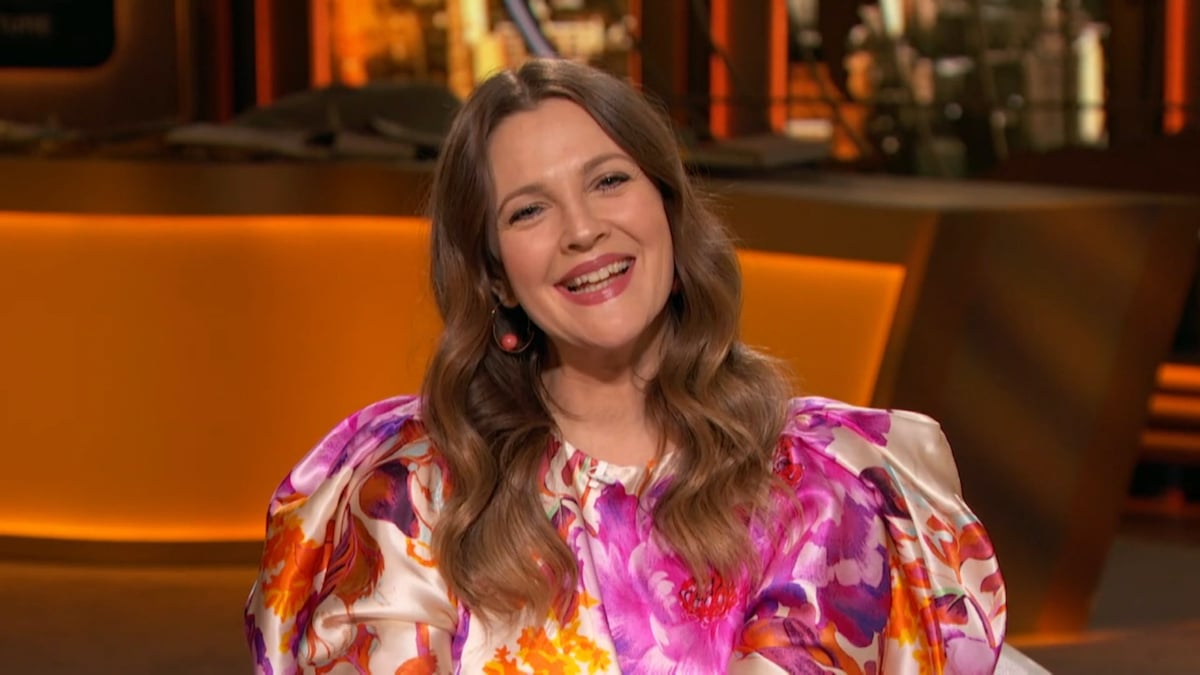 Drew Barrymore has been getting personal on her new talk show
Since launching The Drew Barrymore Show in September 2020, the actor has taken the opportunity to interview several of Hollywood's most powerful women. Recent guests include Reese Witherspoon, Charlize Theron, and Julianne Moore. But Barrymore has also taken the opportunity to get a bit personal.
The first episode of her talk show, for example, featured Barrymore's reunion with Charlie's Angels co-stars and real-life friends Cameron Diaz and Lucy Liu. Moreover, her frequent co-star Adam Sandler appeared in a throwback to their 2004 hit comedy 50 First Dates. So Barrymore fans shouldn't be surprised she managed to bring Green onto the show too.
RELATED: 'E.T.' Made Drew Barrymore Famous, But It Wasn't Her First Film Role
Ex-husband Tom Green made an appearance for an overdue reunion
Although Barrymore isn't currently married, she has walked down the aisle three times. The actor was married to bar owner Jeremy Thomas for only two months in 1994 before filing for divorce. And from 2012 to 2016, Barrymore was married to art consultant Will Kopelman, father of her two children. But in 2001, she tied the knot with Green after two years of dating.
Though the marriage didn't last long, the relationship left an impact on Barrymore, as did the recent reunion. "It wasn't for TV and TV sensationalism,"she told Entertainment Tonight. "It's very emotional and there was a meaning and a depth to it, but a fun celebration … We were just kids. We're both more grown-up now and there has been a whole life lived."
RELATED: Drew Barrymore Reveals She's Been Ghosted a Lot in Her Dating Life
The former couple had a sweet reunion after nearly 20 years
Anyone expecting a tumultuous reunion between Barrymore and Green likely was disappointed. After all, the latter's appearance on The Drew Barrymore Show was full of supportive declarations and sweet reflections on the time they spent together. Green especially seemed thrilled to have the opportunity to reunite with Barrymore after nearly 20 years.
"It's nice to see you every day on [this show], just bringing this burst of happiness and energy and optimism to the world right now," he said. Barrymore too shared her affection for Green. "We've lived so much in these last 20 years,'" she said. "It's just really nice to come together … I think the world of you and I celebrate you and I always have and I always will."