Drew Barrymore Nearly Starred in a Very Different Steven Spielberg Movie in 1982
Drew Barrymore almost appeared in another Steven Spielberg project the very same year she starred in 'E.T. the Extra-Terrestrial.'
These days, Drew Barrymore is keeping busy with her talk show, the aptly named The Drew Barrymore Show. But long before she became a daytime TV host — and prior to linking up with Adam Sandler — the actor made her name for E.T. the Extra-Terrestrial. That film became a classic, of course, but Barrymore nearly wound up in another Steven Spielberg project instead.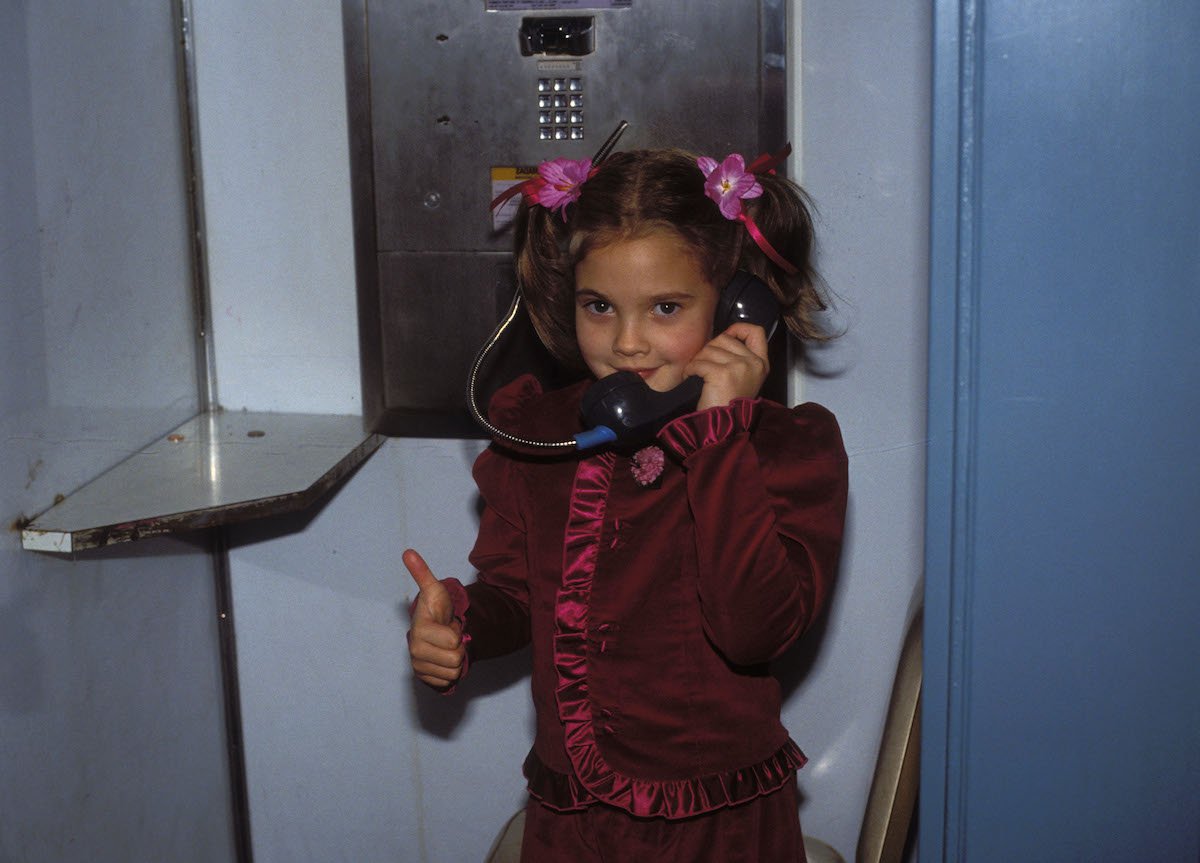 Drew Barrymore starred in 'E.T. the Extra-Terrestrial' at 7 years old
Barrymore was probably destined for stardom. After all, her family has been working in Hollywood for generations. Past stars in the Barrymore family include John Barrymore, Lionel Barrymore, and Ethel Barrymore. So it's no surprise Drew Barrymore found herself starring in her very first movie at the age of five. But it was her second film that made her famous.
Released in 1982, E.T. the Extra-Terrestrial announced Barrymore as Hollywood's premier child star. Just seven years old, the young actor — who plays Gertie, little sister to Henry Thomas' Elliott — became instantly iconic in her own right. Before long, Barrymore was headlining movies like Firestarter, Irreconcilable Differences, and Cat's Eye before she was a teen. The star even hosted Saturday Night Live in 1982, the youngest person ever.
The actor was supposed to be in Steven Spielberg's other 1982 movie
E.T. the Extra-Terrestrial is so integral to Barrymore's career that it's hard to imagine another actor as Gertie. But she wasn't supposed to play the role. When Barrymore first met Spielberg, she was auditioning for another movie he was producing. The title in question — which released in theaters only a week before E.T. — was Poltergeist, according to Time Out.
Barrymore initially set out to play Carol Anne, the youngest member of the Freeling family in Poltergeist. The late Heather O'Rourke ultimately won the role and reprised it in two sequels. But Barrymore made such a positive impression that Spielberg brought her onto E.T. instead. Spielberg would later become something of a father figure of Barrymore, especially during her wild period in the mid-1990s.
What is Drew Barrymore's net worth?
Decades after E.T. changed her life, Barrymore continues to thrive in the entertainment business. The actor's filmography runs a broad spectrum from sci-fi and horror to romantic comedies and everything in between. And even while she seems to be taking a break from acting to host her talk show, Barrymore's net worth sits comfortably at $125 million. While much smaller than Sandler's total, it remains impressive nonetheless.
Of course, that's not only from her acting career. Barrymore has also been a producer for decades, since 1999's Never Been Kissed. And she even directed the 2009 sports movie Whip It. Nowadays, Barrymore has a variety of partnerships and business ventures in the works. So her net worth is likely to only increase in the coming years. And it all started with 1982's E.T.