Dua Lipa Explains the Meaning Behind Her 4 Outfits on the 'Future Nostalgia' Tour
Singer Dua Lipa put her everything into her sold-out 'Future Nostalgia' show -- including its fashion. Learn about each of the outfits she wore while performing.
The music world has not been the same since Dua Lipa released her razor-edged pop throwback album, Future Nostalgia. Topping the charts in 2020 and launching Lipa's career into orbit, the album's subsequent tour features 109 performances in over 70 cities over nine months. Many of her shows sold out the world over in only minutes. In addition to the songs, fans came for a styled performance, featuring Dua Lipa in some incredible outfits.
Dua Lipa's 'Future Nostalgia' album
Debuting after the world shut down due to COVID-19 in 2020, Lipa's Future Nostalgia was like a breath of fresh air. Heavily infused with funk and disco beats, Future Nostalgia featured collaborations with some of music's biggest names. DJ the Blessed Madonna, infused Lipa's sound with known samples like Jamiroquai's "Cosmic Girl" to produce an incredibly dynamic album.
The result blew the collective (and quarantined) minds of music lovers everywhere. As BBC poetically put it: "Instead of reminding us what we'd lost, the album cast forward to a time when we'd be pressed against each other again, singing these songs in sweat-soaked unison."
Lipa won six Grammys in 2021 and is now considered one of the world's biggest pop stars.
Dua Lipa's 'Future Nostalgia' outfits tell a story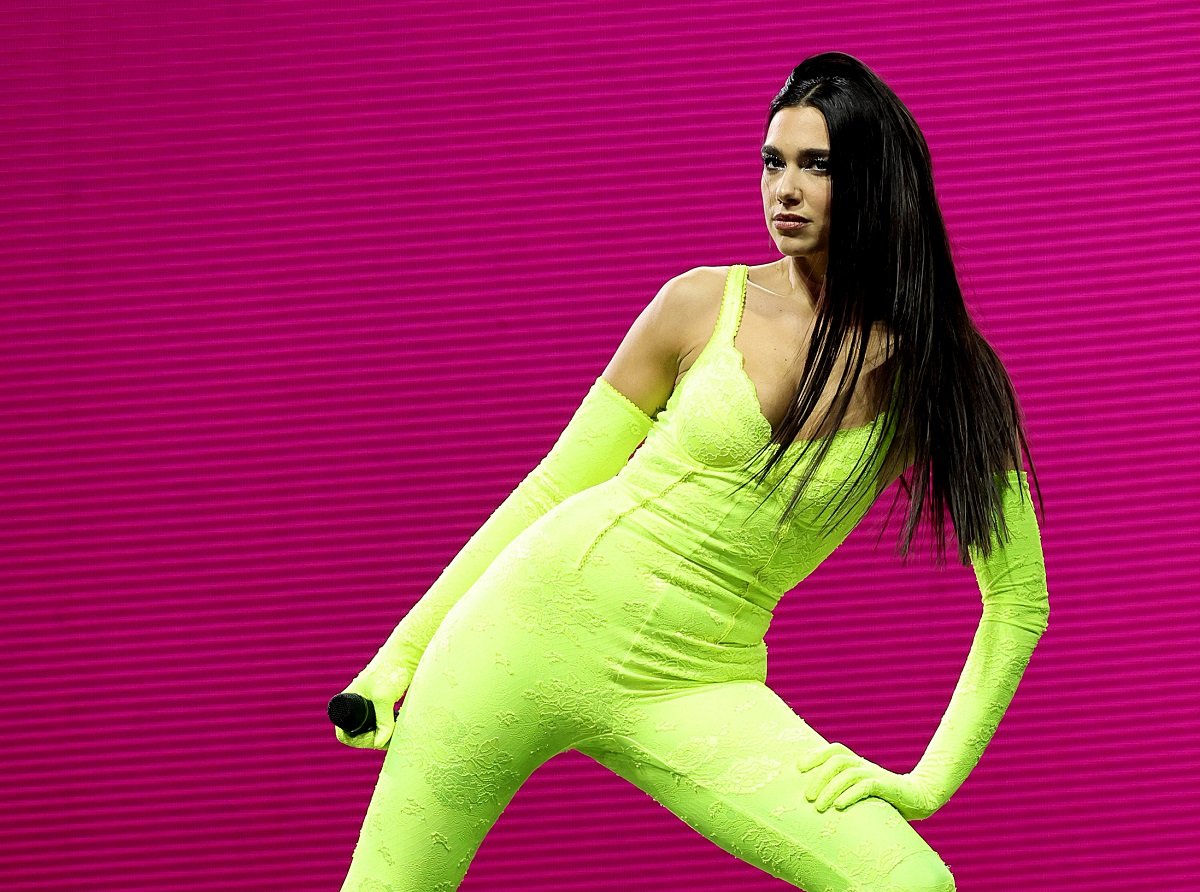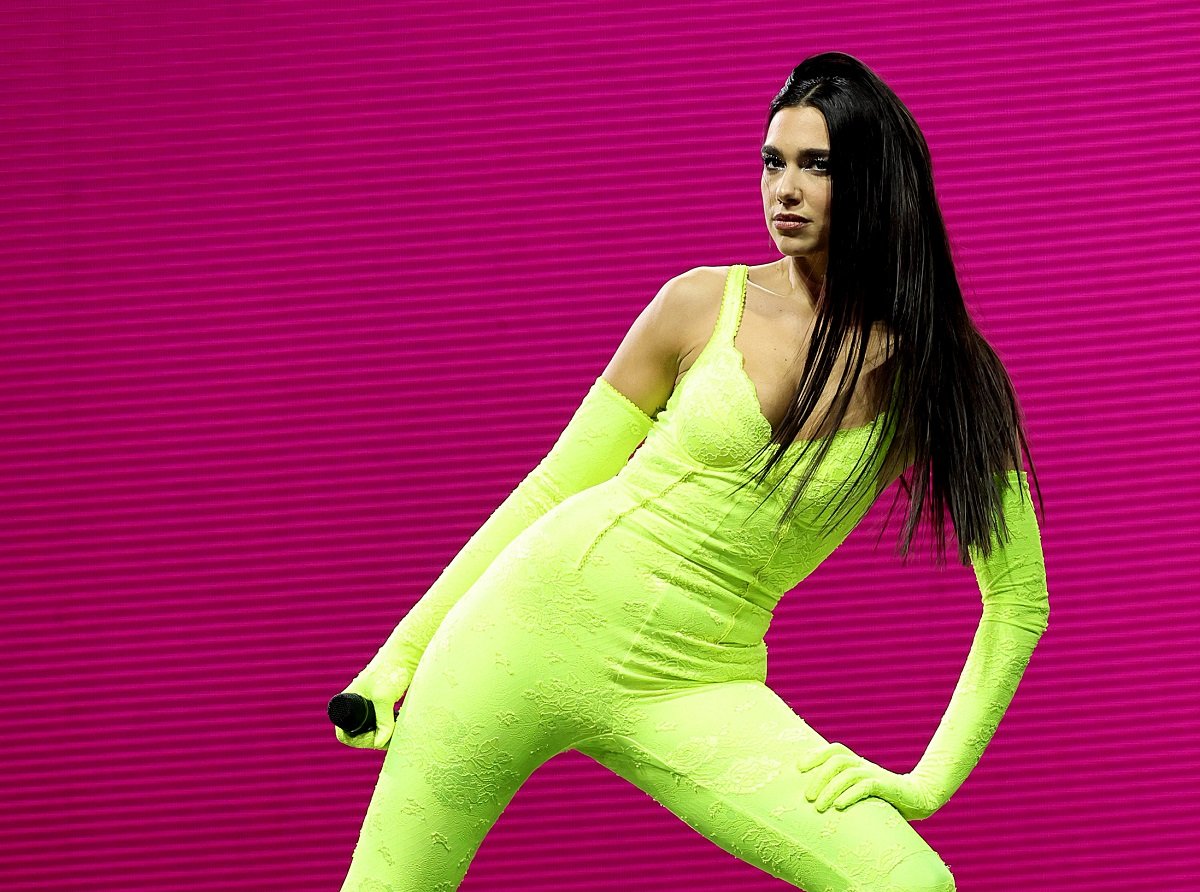 Lipa has four costume changes throughout her 80-minute performances on the Future Nostalgia tour: a neon green lace Balenciaga bodysuit (above), a glitter-doused silver suit with matching boots, a black bodysuit with pink tights and black sneakers, and an incredible Mulger couture catsuit bearing 120,000 crystals. 
In a video interview, Lipa tells Vogue the story behind her four Future Nostalgia costumes. When asked how the costumes were selected, Lipa replies, "So, my show is split up in like four acts. And so each outfit tells a different story from the first one being like the dance size class to the spacesuit at the end." The story is a mix of past and future — the best of where we come from and the hope of where we are going. And if Lipa's gorgeous spacesuit is any implication, she's going galactic.
Lipa's third album is in the works — and a lot more
Despite her busy tour schedule, Lipa has been hard at work on her next album. Though the singer has been notably tight-lipped about her third album, she recently told The Wall Street Journal that she has "a lot of it recorded" and went on to hint at the possibility of a new direction." I'm always going to make pop music, but [the upcoming album] has its own unique sound," she explained.
There is no news on when to expect Lipa's next album. Her schedule seems a bit tight until the holiday season. Not to mention she is scheduled to make her film debut later this year in Argylle. And she's hard at work on several advocacy projects. When asked how she does it all, Lipa laughs and tells Vogue, "It's definitely not rock and roll. It's lots of sleep and lots of tea."