Dua Lipa Says Filming 'Argylle' With Henry Cavill Was 'Not at All' Like Making a Music Video
Having starred in many music videos, one might think that Dua Lipa has become used to being in front of the camera. But the pop star says that filming the upcoming movie Argylle was far from her experiences so far. After her disco-infused album Future Nostalgia smashed the charts in 2020, Lipa rose to massive fame. She even won six Grammys the following year. She is now on her Future Nostalgia World Tour. And soon, she stars alongside Henry Cavill in Argylle, due out later this year. 
Dua Lipa talks about the differences between filming for music videos and feature films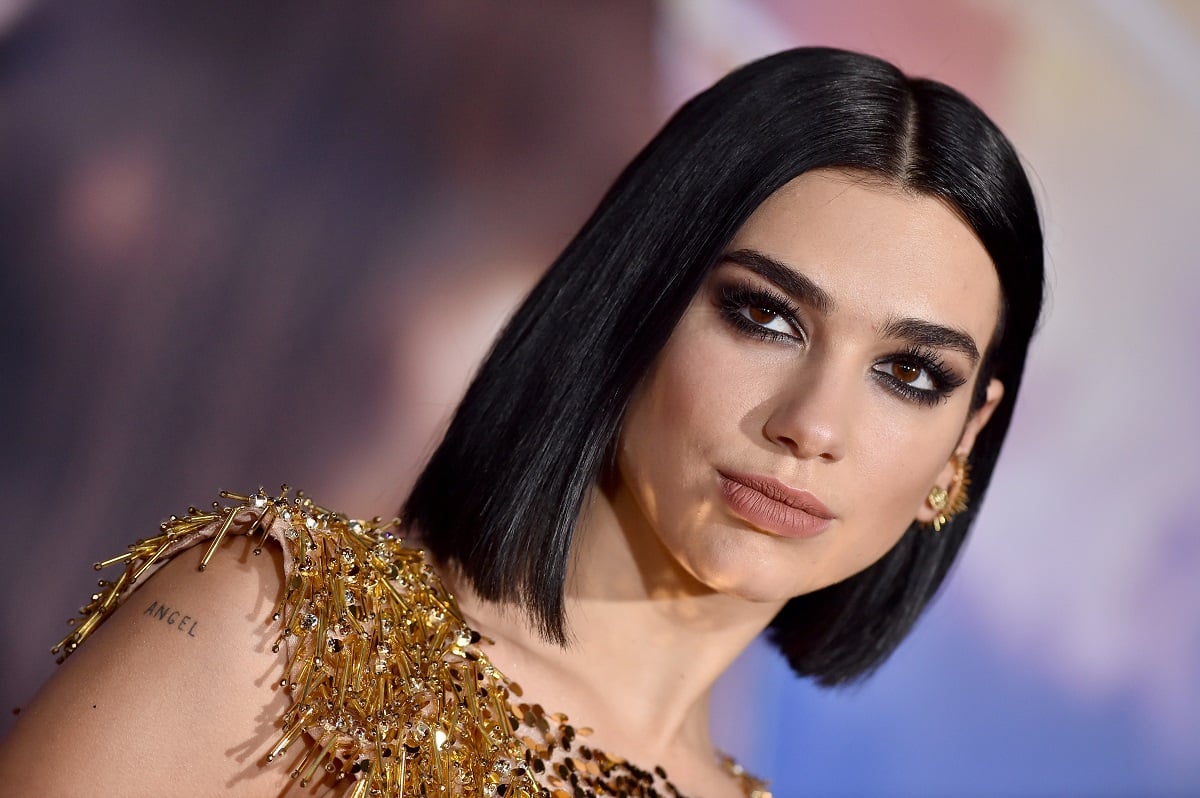 While commonly in front of the camera, Lipa says that having to be in character made filming for a feature film a new experience for her. "Everybody was saying 'Oh, isn't this so similar to making a music video?' but it's not at all," the artist told The Wall Street Journal in January 2022.
Lipa pointed out that when a singer is performing in a music video, they are themselves, singing to the camera as the audience. Filming for feature films involves character work and a different type of attention to the camera. "In a music video, you really play to the camera, whereas in film, you have to forget the camera and get into character," she explained.
What character Lipa will be playing is still undisclosed. However, she's pictured in the Argylle teaser dancing with the film's titular lead, played by Cavill. Argylle is based on a forthcoming book by the same name. It will be the first installment of a new multi-film spy franchise that director Matthew Vaughn told The Hollywood Reporter will "reinvent the spy genre."
The 'Argylle' soundtrack features Dua Lipa
As if Lipa's work on her untitled third album, her 109-performance Future Nostalgia World Tour, and filming Argylle were not enough, Lipa is also featured on the Argylle soundtrack. Though the setting remains a mystery, Argylle's first look photos hint at the film being set in the 1980s. This is perfect for Lipa, whose Future Nostalgia album already demonstrated the artist's ability to capture the decade in new and exciting ways. Lipa will also be working on the score for Argylle.
The cast of Argylle
As with her explosive music career, Lipa's feature film debut will be big. Along with DC's Superman, Henry Cavill, Argylle hosts an incredible cast, including MCU hero Samuel L. Jackson, Catherine O'Hara of Schitt's Creek, Breaking Bad's Bryan Cranston, and Bryce Dallas Howard (the Jurassic World franchise). Oscar-winner Sam Rockwell also stars, as will Peacemaker lead John Cena. Rob Delaney (Deadpool 2) rounds out the acclaimed cast.
As for Lipa, it looks like fans will get a lot more from the multifaceted artist. She isn't going anywhere, appearing on stages, singles, and screens the world over.
RELATED: This Dua Lipa Song Was the Most Popular Radio Hit of 2021