Dueling Britney Spears Documentaries Showcase Dramatic Leadup to Conservatorship Hearing
Erin Lee Carr tried to contact the pop star "repeatedly."
Viewers can't get enough of Britney Spears documentaries. On the verge of her September 29, 2021 court hearing, documentary interest in the singer reached fever pitch. Both Hulu and Netflix announced documentary films leading up to the pivotal court drama. Here's what each of them offer. 
FX and Hulu surprise-released 'Controlling Britney Spears' on September 24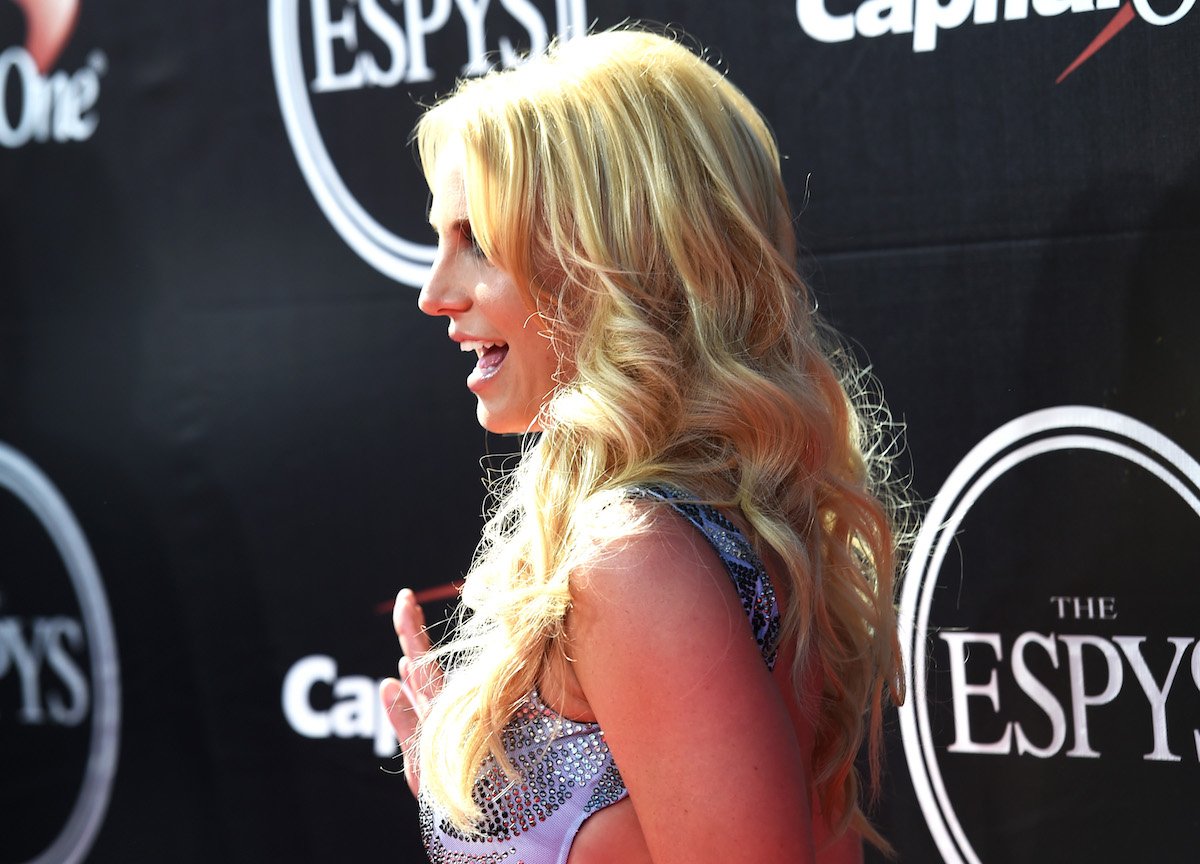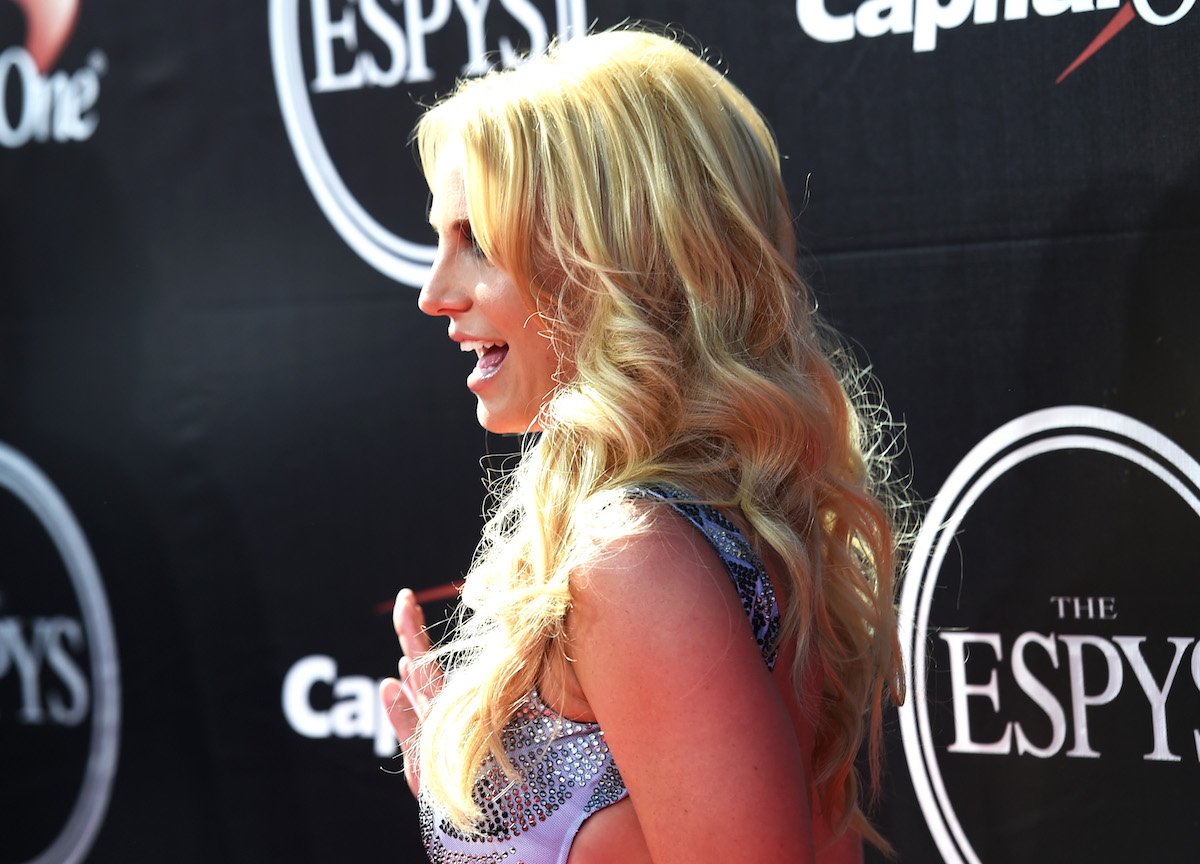 Netflix seemed to have the stage. The upcoming September 28 release of Britney vs. Spears effortlessly generated major buzz. Filmmakers scheduled the release within a day of Britney's next chance to face off with her father in court.
Enter FX/Hulu's The New York Times Presents: Controlling Britney Spears. Filmmaker Samantha Stark and journalist Liz Day unexpectedly released their follow-up Spears documentary on September 24. As a result, they're currently winning the race of Britney Spears documentaries.
Their Framing Britney Spears was partially responsible for escalating the interest surrounding Spears' infamous conservatorship case. Firstly, Framing Britney Spears dealt with Spears' constant media attention. Further, the second documentary delves into the minutiae of her conservatorship. 
New witnesses, including former Black Box security team member Alex Vlasov, shared details about what they saw Britney endure in Controlling Britney Spears. V
Perhaps most shockingly, Vlasov, who worked on the Britney security team for the better part of a decade, said Black Box and Jamie Spears bugged Britney's bedroom. Furthermore, Vlasov claimed that Black Box mirrored all her iPhone activity on an iPad. 
"'Their reason for minoring was looking for bad influences, looking for potential illegal activity that might happen, but they would also monitor conversations with her friends, with her mom, with her lawyer Sam Ingham," Vlasov explained in the documentary. "If there's anybody that should be off-limits, it should be Britney's lawyer." 
Vlasov doesn't want anything to do with Black Box because of what he witnessed, he told the filmmakers.
Likewise, Spears' longtime assistant Felicia Culotta said someone told her that Britney fired her. Only neither Britney nor Felicia seemed to understand why they'd been abruptly separated. In fact, Culotta, known as a beloved friend of Spears, no longer has any contact with her. 
"I don't have any way of getting in touch with her at this point," Culotta said in the documentary. "All the numbers that I have [for her] are now changed." 
Netflix will enter the battle of Britney Spears documentaries on September 28
In the same vein, Erin Lee Carr and journalist Jenny Eliscu offer up Britney vs. Spears. The newest of the Britney Spears documentaries promises "exclusive interviews and confidential evidence" according to its Netflix page. 
In an interview with the Los Angeles Times, Carr explained why she was entering the arena of Britney Spears documentaries. 
"As a filmmaker who makes films about women, Britney Spears is one of the big stories," Lee Carr told the LA Times. "She's an icon and a celebrated person but ended up somehow having the same legal rights as a minor."
According to the LA Times, Spears fans are so enthused about the documentary, they referred to the secretive documentary as "Project Red" for months. Likewise, Spears herself added fuel to the fire by vaguely posting "Project Red" content on Instagram with roses and other red paraphernalia. 
Lee Carr admitted in the interview that she hoped to get an interview with Spears, but knew it was unlikely. "I always hoped and dreamed and wished and prayed to the documentary gods," she said. "I tried to contact her repeatedly. But I had to sit with the understanding that it was unlikely ever to happen." 
Both Britney Spears documentaries lead up to a pivotal court date
The timing of the release of both Britney Spears documentaries is no accident. After years of quietly petitioning the courts, then loudly asking them to suspend her father Jamie as conservator, Spears' next court date is September 29, 2021 — one day after Britney vs. Spears drops. 
To sum up, fans will be nothing if not educated on the issues Britney faces by the time the court convenes again.