Duggar Critics Call Out the Kids' Lack of Education in a Recent 'Counting On' Episode
The Duggar family stars on TLC's Counting On, though a recent episode suggests that counting might not be their strong point. All of the kids were homeschooled by Michelle Duggar, and critics of the show have grown increasingly concerned with the family's education — especially after a recent episode.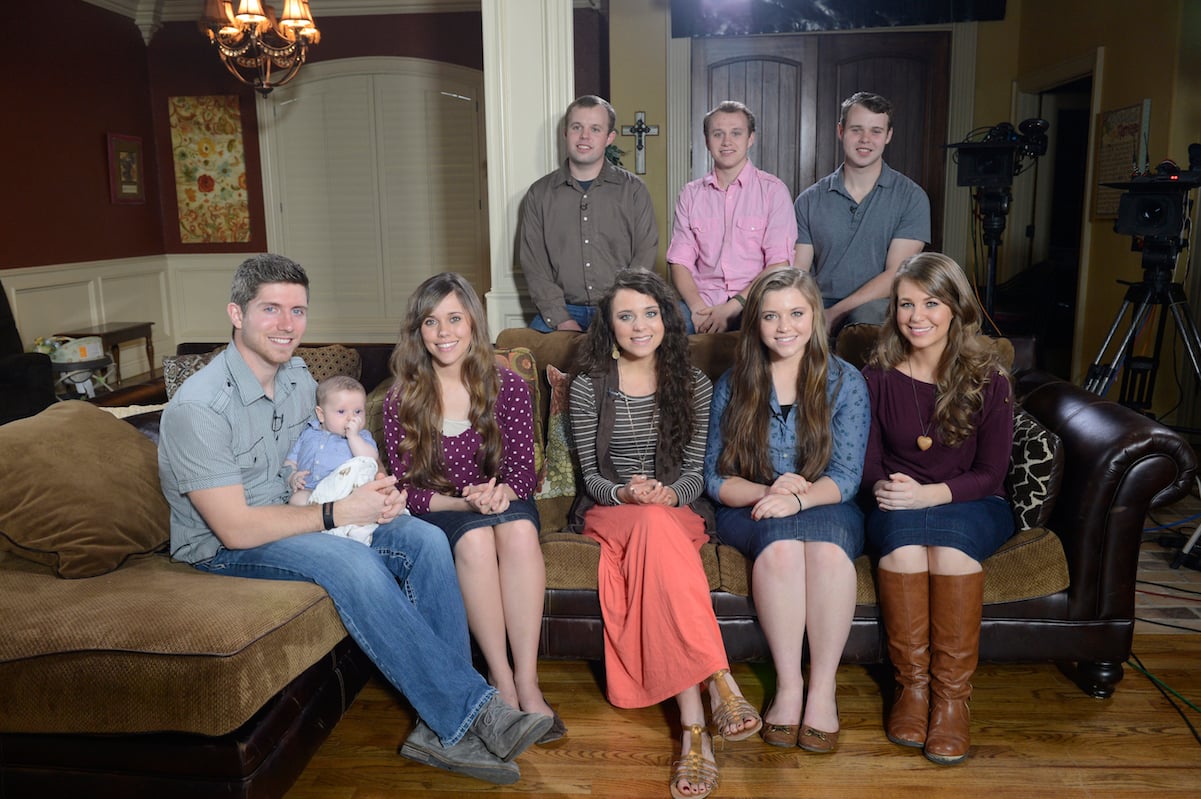 The Duggar kids were homeschooled to incorporate religion into their education
When Michelle and Jim Bob Duggar started a family, they knew they wanted to make religion the focus of their children's upbringing. The two decided that Michelle would homeschool the couple's kids. This way, they could incorporate as much religion as they saw fit, rather than send their kids to public school.
Michelle and Jim Bob ended up having 19 kids, so as the older daughters grew up, they started teaching the younger daughters. Now that several of the couple's kids have started families of their own, critics are certain they see some gaps in the family's education.
A recent 'Counting On' episode has critics calling out the kids' homeschooling program
During a recent episode of the Duggars' TV show, Michelle sent her kids on a team-bonding "Duggar Dash" that required solving math problems. And fans were quick to notice that Joy Duggar's math skills appeared to be lacking.
RELATED: Anna Duggar Just Made It Clear She's Homeschooling Her Kids Despite Jill Duggar Trying Public School
When Joy was reading the math problem aloud to the rest of her car, she became confused that the "x" in the equation was meant to symbolize multiplication. Her husband, Austin Forsyth, told her what it meant, and she immediately realized. But critics took to Reddit to discuss what it could mean for the Duggars' education as a whole.
"Joy shows the excellent education she received at the dining room table by not realizing x means multiply," one user wrote, sarcastically. "Its genuinely disgusting to me how poorly educated the Duggar kids are," someone else wrote. "It is horrible to think about how neglected all of those children are/were," another person added.
None of the Duggars received four-year degrees
Michelle did follow a homeschool program to educate her kids, but none of the Duggars went on to receive bachelor degrees from colleges. There have been a few kids who have taken college courses, but only the couple's sons — none of their daughters pursued any kind of higher education.
The kids were put into jobs that didn't require further education from a college, such as working at car dealerships or constructing and remodeling homes.
RELATED: Jill Duggar's Recent Big Announcement Just Answered Fans' Questions About Her Finances
Fans have questioned how the kids support their families  
Although all of the Duggar men hold jobs, fans have questioned how it's enough to support the growing families. Some have wondered what Ben Seewald does for a living, since he doesn't ever appear to be at work on the show. And after Jinger Duggar and Jeremy Vuolo launched their new podcast, fans couldn't help but comment on their photos asking how they can afford to do it.
People also questioned Jill Duggar and Derick Dillard's finances after the couple built a brand new home while Derick was still in law school. The Duggars haven't disclosed to fans exactly how they make their money.