Duggar Critics Think Jinger Duggar Posted Instagram Proof Her Business Is Going Under
Jinger Duggar is known for being one of the more adventurous ones in the Duggar family. She moved to Los Angeles with her husband, Jeremy Vuolo, and they seem to be thriving. But Jinger's had some tough luck when it comes to becoming an Instagram influencer and starting her own business. Now, Duggar family critics suspect the business she and Jeremy created is going under thanks to an Instagram post.
Does Jinger Duggar have a job? She has multiple business ventures with Jeremy Vuolo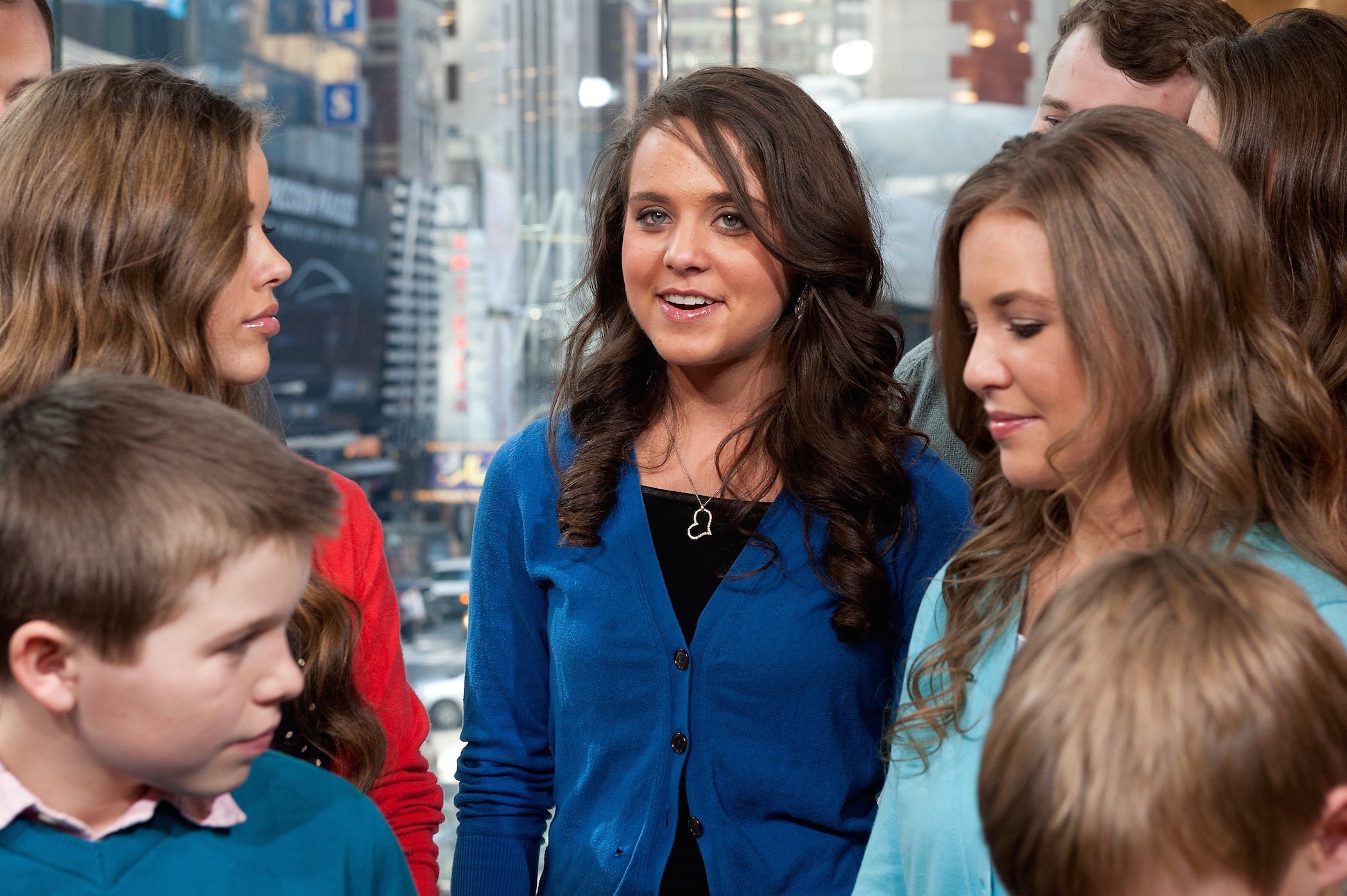 The Duggar family made a killing off of TLC's 19 Kids and Counting and Counting On. Jinger Duggar and Jeremy Vuolo still make regular appearances on the show even though they're far from Jinger's home state of Arkansas. We're sure they're making some income from this.
So, does Jinger have a job aside from reality TV — and if so, what is it? It's clear she tried to do some influencing via Instagram, but she ran into trouble. Fonuts, a local donut company, dropped her after learning more about the Duggars. And while she's pushed other products on her Instagram Stories and given her fans various codes for discounts, it looks like those partnerships are short-lived.
Jinger and Jeremy are still on a mission of entrepreneurship, though. They sell their own products through their business, Hope & Stead, and they have a podcast together.
Duggar family critics think this is proof their business is going down
Fans and critics of the Duggar family keep a close eye on Jinger's business ventures. Back in January, Jinger and Jeremy announced they're taking a break from their podcast. And now, fans suspect they're also nearly done with Hope & Stead.
Hope & Stead features candles and hats. "We promote the message and lifestyle of Hope through creating designs that point to our ultimate Hope — Christ," the website notes. While Jinger and Jeremy typically sport their own products, Jinger posted a photo of her and Jeremy in different hats. On March 4, her Instagram photo shows the couple in matching "Los Angeles" hats clearly made by another manufacturer.
"Looks like they no longer care about their 'company' enough to promote it," one Duggar critic commented on Reddit.
"D*mn, that didn't even last six months??" another critic wrote. "To be fair, it probably wasn't the best business decision to start that up immediately before having a baby."
What is Jinger Duggar's net worth?
Not every business venture is going to be a success — and Jinger and Jeremy might learn this now. So, what is Jinger's net worth? It reportedly stands around $2 million. Not bad for someone starting out on reality TV.
Not only does Jinger have a high net worth, but she also appears to be the richest of her siblings. And living in California certainly isn't cheap. The home they rent in Los Angeles is worth around $685,000, reportedly putting their rent at about $4,000 per month.
While Jinger and Jeremy might give up Hope & Stead, it looks like they're still figuring out how to bring in plenty of money. We imagine they aren't too worried.
Check out Showbiz Cheat Sheet on Facebook!