Duggar Family Critics Claim Jana Duggar Was Seen at a Nebraska Truck Stop, Fueling Courtship Rumors
Jana Duggar is rumored to be dating Nebraskan pilot Stephen Wissmann. Recently, a Duggar family critic on Reddit said multiple folks in Nebraska spotted Jana at a truck stop in the state. Here's what they said to further fuel the courtship rumors.
All eyes are on the Duggar family to see what's next following TLC's cancellation of Counting On. And it seems Jana Duggar's potential courtship remains on the brain. Jana started fueling rumors at the end of 2020, and a critic on Reddit suggested she was spotted at a truck stop in the home state of her rumored boyfriend.
Is Jana Duggar courting? Rumors swirl she's in a relationship with Stephen Wissmann
At 31 years old, Duggar family fans and critics alike want Jana to move out of Jim Bob and Michelle Duggar's place. But it seems she'll only move out if she's married. Now, it looks like marriage could be a real, upcoming possibility for the oldest Duggar daughter. At the end of 2020, Jana and Stephen Wissmann allegedly spent time together with his family for the holidays, sparking courtship rumors.
"I think this is the first time she's ever been to Christmas at someone else's home though and is pictured seated next to that man on the couch," a Reddit user noted.
So, who is Stephen? He's a pilot from Nebraska with 12 siblings. It seems the Duggars and the Wissmanns grew close over the years, too. And the Wissmann family blog describes Stephen as enjoying his work as "a pilot, assistant manager of Wissmann Enterprises, Inc., making small furniture, and being physically active through workouts and sports."
Duggar family critics claim to have spotted Jana Duggar at a Nebraska truck stop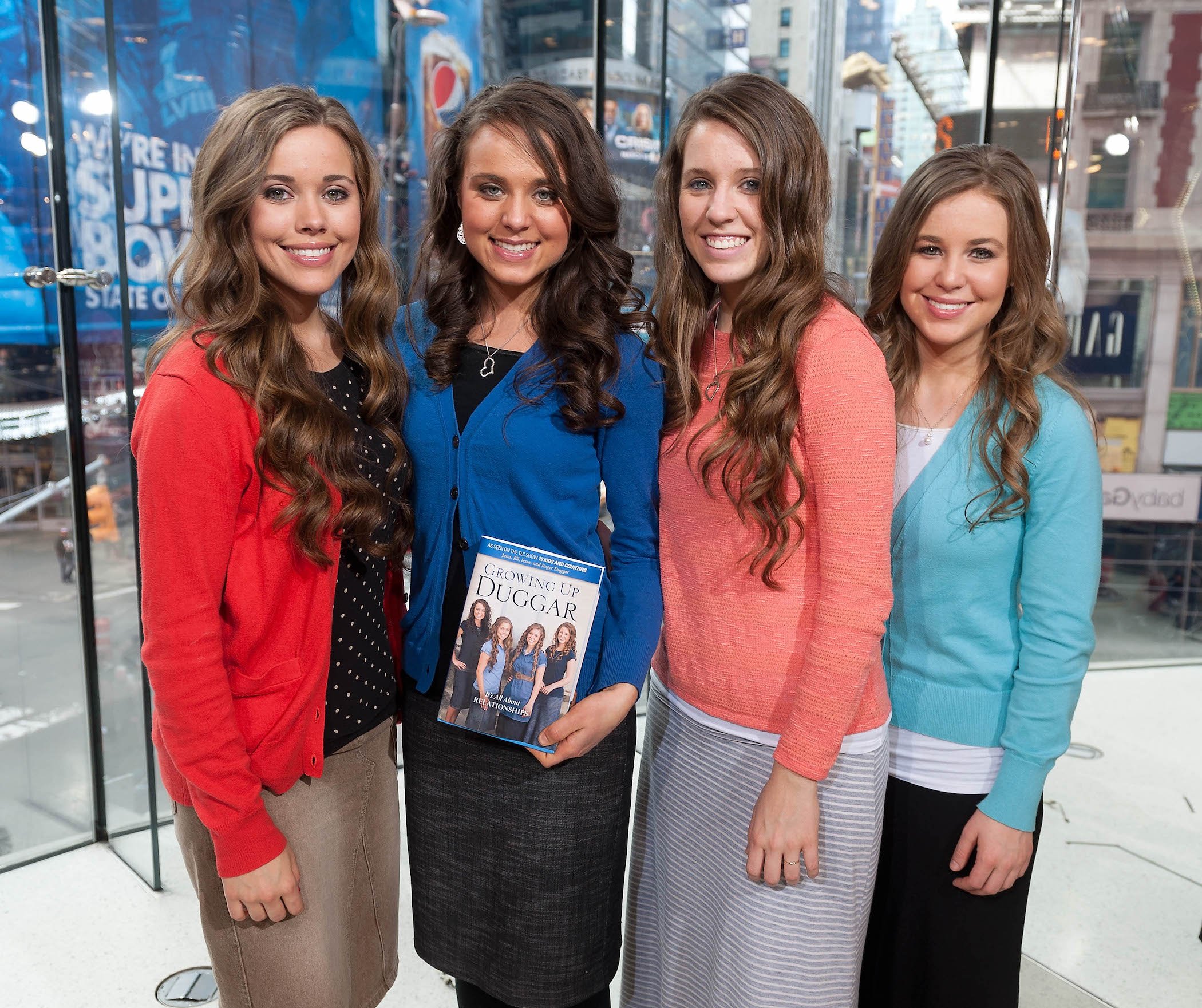 It looks like additional evidence mounts supporting the rumors suggesting Jana's courtship. A Duggar family critic took to Reddit to say Jana was spotted at a Nebraskan truck stop. Jana still lives in Arkansas, but it makes sense for her to visit Nebraska to see Stephen and the Wissmann family.
"I'm from Nebraska and the Wissmanns live about 15-20 minutes away from me," the critic posted. "A few people that I sort of know commented on a post from Without a Crystal Ball that they saw Jana at a truck stop in Nebraska City."
Other Reddit users added their thoughts and opinions following the initial post. "Jana said on Counting On in the 'Jana's secret garden' episode that if she really loved the guy she'd move for him," another wrote. "I think that was foreshadowing that she was already looking outside of Northwest Arkansas and it'd only be a matter of time before she found her match."
Will fans find out more about Jana Duggar's courtship now that TLC canceled 'Counting On'?
Counting On served as the perfect way for the Duggar family to share information on courtships and marriages. But TLC chose not to renew the series after Josh Duggar's arrest in 2021. Now, fans and critics wonder what will happen with the family and if they'll continue to share their lives via social media.
As for Jana, she doesn't seem too forthcoming with information regarding her possible courtship. She mentioned in the past she "longs" for marriage, but now that her family's received negative attention due to Josh, she might want to keep her relationship under wraps. Either way, fans would love to see a marriage special air on TLC just for Jana's wedding, but this likely won't happen.
"A Jana wedding is the only thing that would really boost their ratings," a fan commented on Reddit.
We'll wait and see if the Duggars manage to get yet another spinoff after their recent cancellation.
Check out Showbiz Cheat Sheet on Facebook!