Duggar Family Critics Criticized Jennifer Duggar's 'Bleak' Birthday Cake and Shoutout
Fans of the Duggar family know all about their infamous birthday shoutouts. The Duggar Family Instagram, seemingly run by Jim Bob and Michelle Duggar, creates a special post for each of their kids whenever a birthday arises. But critics seem to think the post they created for Jennifer Duggar's birthday is severely lacking — and they weren't impressed by the cake, either. Here's what they said.
How old is Jennifer Duggar? The Duggar family recently gave her a birthday shoutout
Counting On fans know all about Jessa, Jinger, Joy-Anna, and Jana Duggar. But the younger girls in the family fly under the radar. Now, it's Jennifer's turn to get the attention. On Aug. 2, 2021, the Duggar family Instagram posted a photo of Jennifer with two of her other young sisters, along with Michelle and Jana, to celebrate.
"Happy 14th birthday, Jennifer!" the Instagram caption reads.
The caption this year is much less extensive than the shoutout Jenni received last year, too. In 2020, the family's Instagram posted multiple photos of Jenni's personalized ice cream sundae bar she received, which also included a beautiful purple balloon archway.
"Jennifer is dependable, loyal … and fun!" the post from 2020 reads. "She is a favorite with the nieces and nephews and is usually carrying one of them around because they don't want her to put them down! Jennifer also has a special love for animals and is very faithful to take care of her pets every day! … I can't wait to see what God will do through her and what she will do in this world!"
Critics think Jennifer's birthday shoutout and cake were lackluster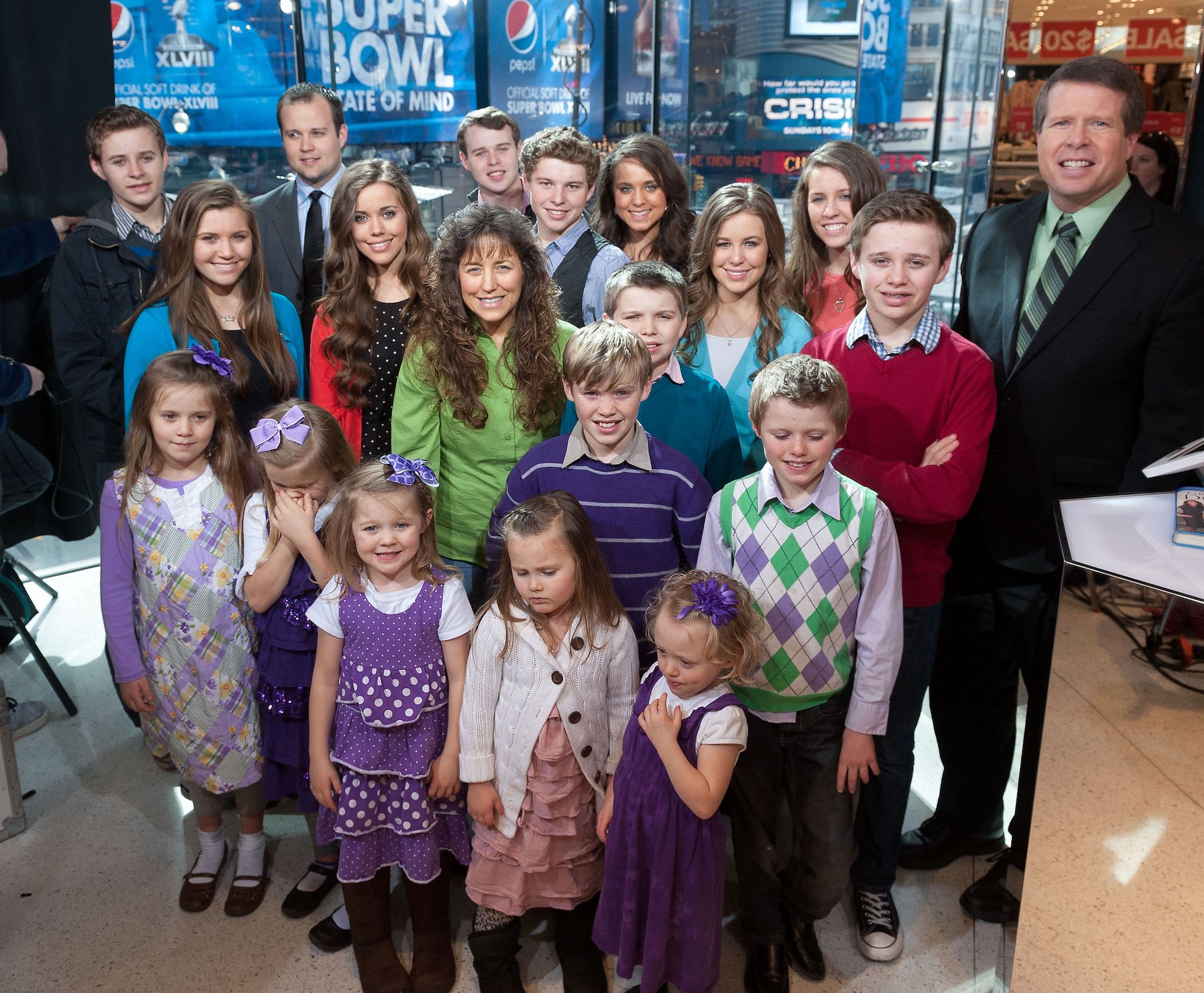 Some fans and critics didn't like the sundae bar Jennifer had for her 13th birthday. And they're not fond of the Duggar celebration for her 14th birthday, either. The Duggar family Instagram posted additional photos for Jennifer's birthday on their Instagram Stories. The photos showed Jenni with a small, flat, vanilla cake and a single tiny candle.
"Jordyn loves to bake so she made a special cake for Jenni for her birthday," the family's Stories read. "It was delicious!"
Reddit critics noted the cake appeared "bleak" and the entire celebration seemed lackluster.
"She looks like she knows it's bleak too, poor kid," a Reddit user wrote. "Even if you can't buy or make a beautiful cake, birthday candles aren't that expensive and can be reused quite a few times."
"It actually makes me sad looking at this photo," another critic wrote. "Even if the cake is homemade, they couldn't even bother to decorate it in any way and it looks like they took this photo last-minute."
"Was it really made by Jordyn?" another noted. "It's a really nice showing of sister love, but yikes, the girl has a mother. There are not that many kids at home anymore to distract her, plus most of them are nearing adulthood and have enough independence to leave her alone to make a cake for an hour."
The Duggars' net worth in 2021 is likely sinking due to 'Counting On' cancellation
So, why couldn't Jennifer get an over-the-top birthday celebration this year? It seems critics on Reddit the Duggar family are doing their best to preserve every dollar in light of Josh Duggar's situation.
Josh Duggar was arrested in April 2021 on suspicion of obtaining child sexual abuse images. He's currently awaiting trial, but in the meantime, TLC decided to cut their ties with the family once and for all. This may result in a financial crisis for the Duggars.
"The family was roughly paid $80,000 for each chunk of filming, and some seasons were longer than others, but they were picking up on average $850,000 a series," an insider shared with The Sun. Perhaps the money loss is why Jenni didn't get a bigger celebration.
How to get help: If you or someone you know has been sexually abused, text HOME to the Crisis Text Line at 741741 for free and confidential support.
Check out Showbiz Cheat Sheet on Facebook!