Duggar Family Critics Found Photos Showing Jana Duggar Chaperoning Another Family's Courtship Date
The Duggar family has a number of courtship rules they abide by. One of these rules involves having a chaperone attend all premarital dates that take place between the two unmarried parties. Now, it looks like critics found evidence of Jana Duggar chaperoning for another famous family. Here's what they found.
What are the rules for courting? The Duggar family requires chaperoning on dates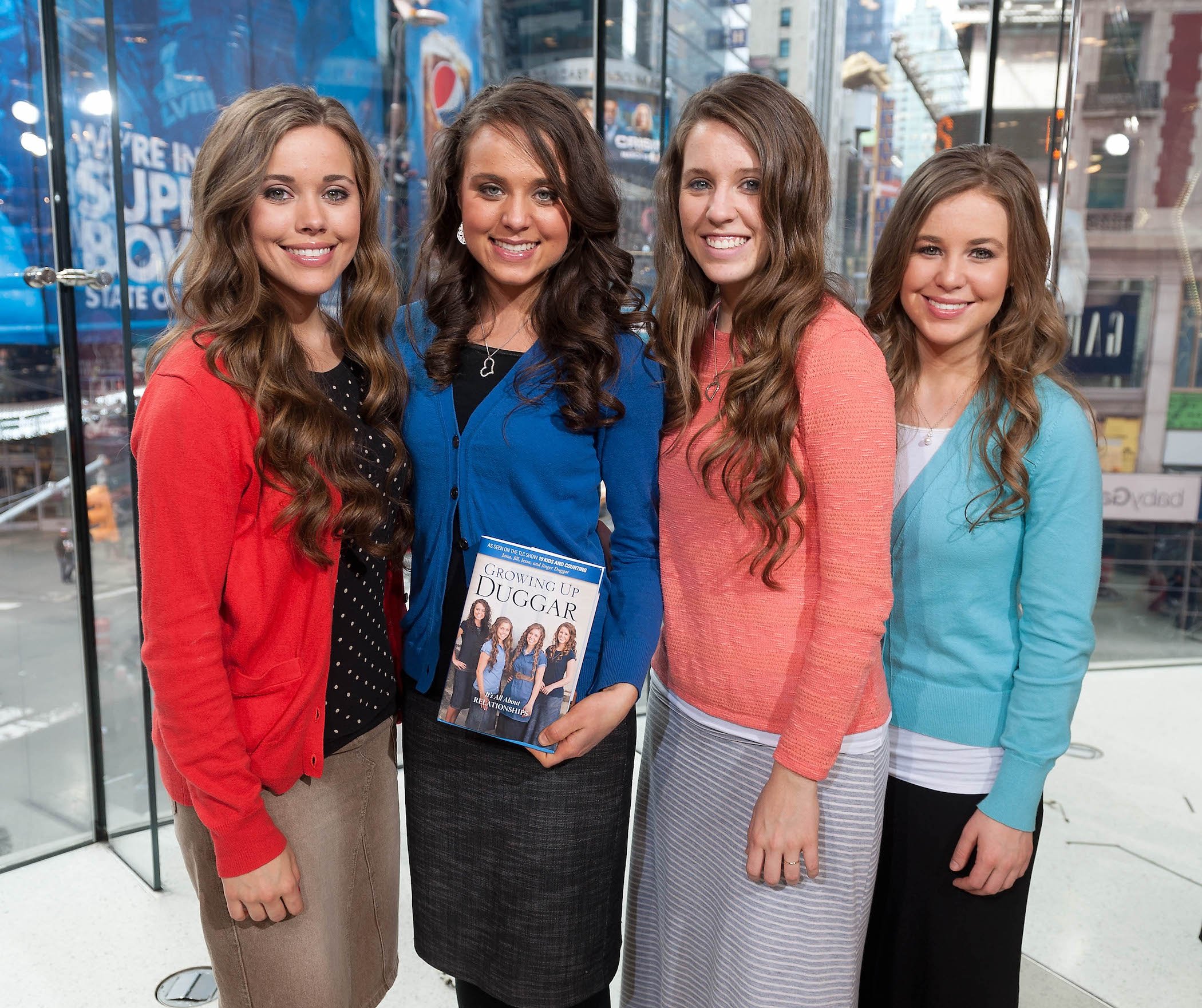 The Duggar family's courtship rules caused quite a stir when fans and critics originally caught wind of what goes on. The famous family views courting as "dating with a purpose," with the end of the courtship hopefully resulting in marriage. And courting comes with stringent rules casually dating doesn't.
"The main difference between courting and dating is setting boundaries for yourself so that you don't cross over those," Jill Duggar once explained.
The Duggar women have to ask their father, Jim Bob, for permission prior to entering a courtship with a man. Once Jim Bob approves, all dates are monitored by Jim Bob and Michelle. The couple can't hold hands, frontal hug, or kiss prior to marriage. Additionally, all conversations via text are monitored by the parents, and all dates require a chaperone to ensure nothing scandalous takes place. Typically, other younger family members chaperone the dates and then report back to Jim Bob and Michelle.
Duggar family critics think Jana Duggar chaperoned a past courtship date
Jana is 31 years old and still living with her parents. Now, it looks like Duggar family critics found evidence that Jana chaperoned Michael Bates' courtship dates with Brandon Keilen. Michael and Brandon later married — so, it's clear their courtship went well. Duggar family critics found photos of Jana next to Michael and Brandon on one of their first dates. The photos were originally posted to Brandon's Instagram Stories.
"'Chaperoning' grown-ups on their first date," a Reddit user observed. "Oh, what a joy."
"I never understood chaperoning," another critic noted. "They're in public and well-known — it's not like they could do anything without someone telling [their] parents."
"Jana would be a fun chaperone," another noted. "It could be way worse."
The Bates family is incredibly close with the Duggars, so it makes sense as to why Michael might choose Jana to attend one of her first dates. There were even courtship rumors suggesting Jana was courting Lawson Bates, though those rumors have since been put to rest.
Is Jana Duggar courting?
So, is Jana courting anyone now? While the Duggar family hasn't made any official announcements just yet, fans and critics alike claim there's evidence to suggest she's with a Nebraskan pilot by the name of Stephen Wissmann. The Wissmanns are also allegedly close with the Duggars.
Jana fueled courtship rumors as early as December 2020, as she was allegedly seen with the Wissmann family around Christmas. After that, fans allegedly spotted her with Stephen multiple times after. Even more recently, she was spotted at a Nebraskan truck stop.
"I'm from Nebraska and the Wissmanns live about 15-20 minutes away from me," another Reddit user posted. "A few people that I sort of know commented on a post from Without a Crystal Ball that they saw Jana at a truck stop in Nebraska City."
Despite Counting On's cancellation, we're hopeful we'll get to hear more about if Jana's dating or if she continues to chaperone dates for others.
Check out Showbiz Cheat Sheet on Facebook!