Duggar Family Critics Have Major Issues With Jim Bob and Michelle Duggar's Birthday Celebration for Daughter Jennifer
We know Jim Bob and Michelle Duggar best for having 19 kids — and that's a lot of birthdays to celebrate every year. The busy parents do their best to give their kids a shoutout on Instagram when their special day arrives. And for the younger ones who still live at home, Jim Bob and Michelle have their own birthday celebrations for them to make them feel like the day is all theirs.
Recently, it was Jennifer Duggar's birthday — and Jim Bob and Michelle wrote about it on Instagram. Unfortunately, Duggar family critics hated how they celebrated. Here's why.
Jim Bob and Michelle Duggar are often critiqued for their impersonal birthday messages to their kids
RELATED: 'Counting On': Josh Duggar's Wife, Anna, Revealed How Jessa Duggar Spent Her Birthday
With 21 birthdays to celebrate in the Duggar family every year (and that's excluding in-laws and grandchildren), Jim Bob and Michelle are certainly busy. But they still manage to give each of their kids a birthday shoutout via Instagram. It's customary for the Duggar kids to head to Marketplace Grill for the infamous Chocolate Mess dessert each year. But with coronavirus (COVID-19) derailing plans, it looks like some Duggar birthdays will be celebrated at the large family home.
Jim Bob and Michelle mean well when it comes to their birthday posts, but critics think what they write about each child is deeply impersonal. Their post for their son, Jackson, was heavily critiqued at first — and it seems Jim Bob and Michelle even went back to add more about their son after they were called out.
"Jackson! It's hard to believe you are 16 years old today!" Jim Bob and Michelle wrote on May 23. "I know how excited you have been about getting your drivers license this year! You are becoming a very (tall!) mature young man and we are thrilled to celebrate these milestones with you!"
The family recently celebrated Jennifer Duggar's birthday
Jim Bob and Michelle wrote a lengthy happy birthday message to celebrate Jennifer's birthday on August 1. "Happy 13th birthday, Jennifer!!" the couple captioned their Instagram post. "You are so special to us! We enjoy you so much, and love watching you grow."
"Happy 13th birthday, Jennifer!! You are so special to us! We enjoy you so much, and love watching you grow," Jim Bob and Michelle wrote. And they then went into some characteristics about Jennifer that they love.
"Jennifer is dependable, loyal … and fun!" the post continues. "She is a favorite with the nieces and nephews and is usually carrying one of them around because they don't want her to put them down!"
The text of the post aside, Jim Bob and Michelle included sweet photos of Jennifer for her big day. It looks like the 13-year-old had an ice cream sundae bar instead of a cake, as there's candle sticking out of a tub of ice cream.
Family critics hate how Jennifer's birthday was celebrated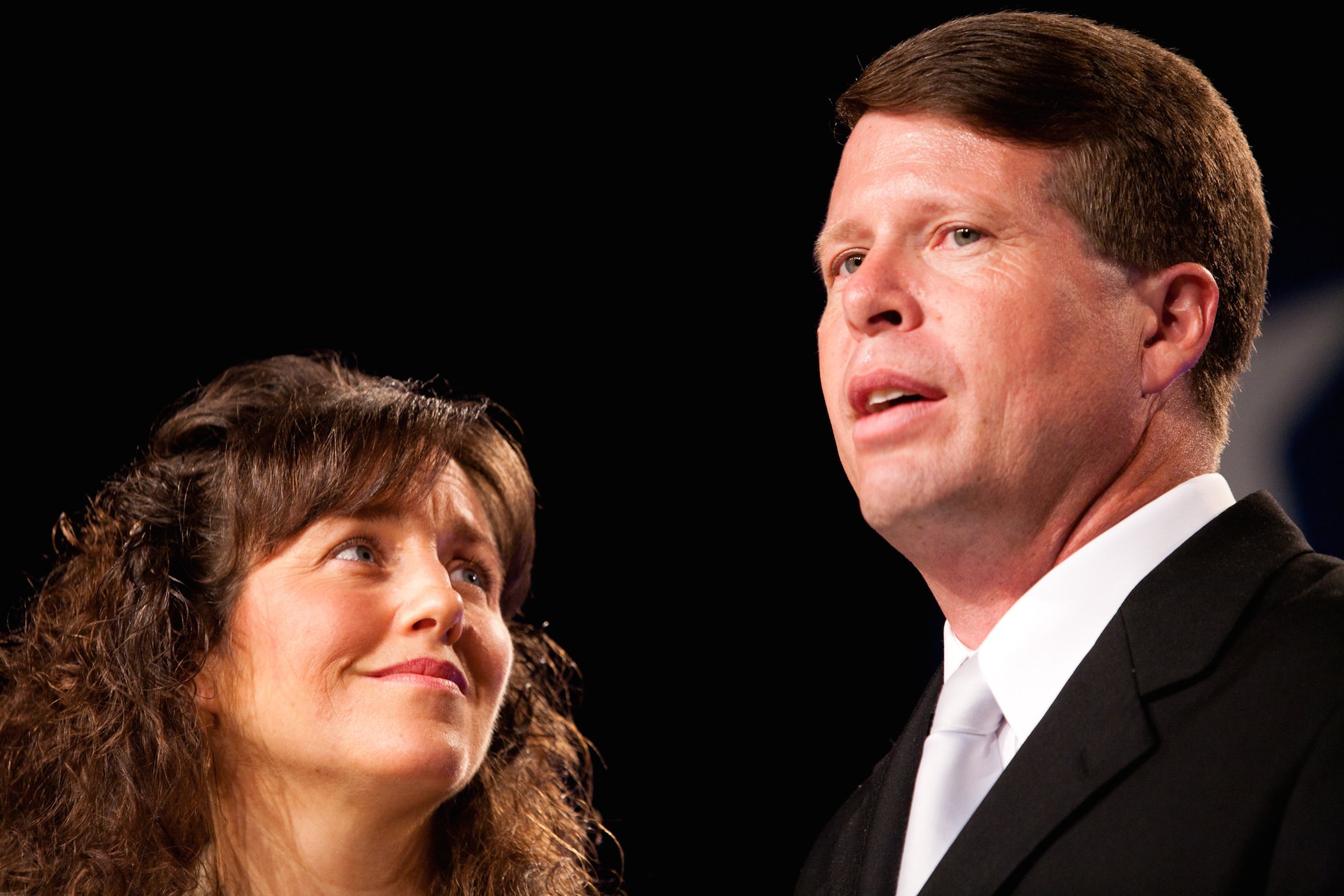 While Jennifer looks happy in the photos, Duggar family critics aren't impressed with how the family chose to celebrate.
"They stuck some candles in some Great Value ice-cream and called it good enough… Jim Bob you're literally a multi-millionaire plz," one Reddit user critiqued.
Another questioned, "Are the ice cream & toppings only for her? How is that going to feed everyone? Is she expected to serve? So many questions."
To that, another snarked, "That would be extreme-Duggar style- serving up all the ice cream for your bday and not getting any!"
"I just want to note that theres nothing wrong with having a birthday that uses great value items but its the way they did it that is horrible," yet another added. "Who sticks candles in plastic bucket like that? And what is with that candy in those sad cups? It costs 3$ to buy a cake mix and make a homemade cake."
We're hoping Jennifer had a great birthday despite what it may look like on the 'gram. And we're sure there will be plenty of birthdays to snark on in the future.
Check out Showbiz Cheat Sheet on Facebook!