Duggar Family Critics Are Making Fun of Jill Duggar's Photoshop Fail of Derick Dillard
Fans of the Duggar family know all about Jill Duggar and Derick Dillard. Jill and Derick stepped away from Counting On prior to TLC canceling the show, but they continue to keep their fans apprised of what's going on in their lives via social media. Recently, Jill posted a few photos from her July 4th celebration — and critics noticed her photoshop fail.
Jill Duggar and Derick Dillard celebrated July 4th without the other Duggars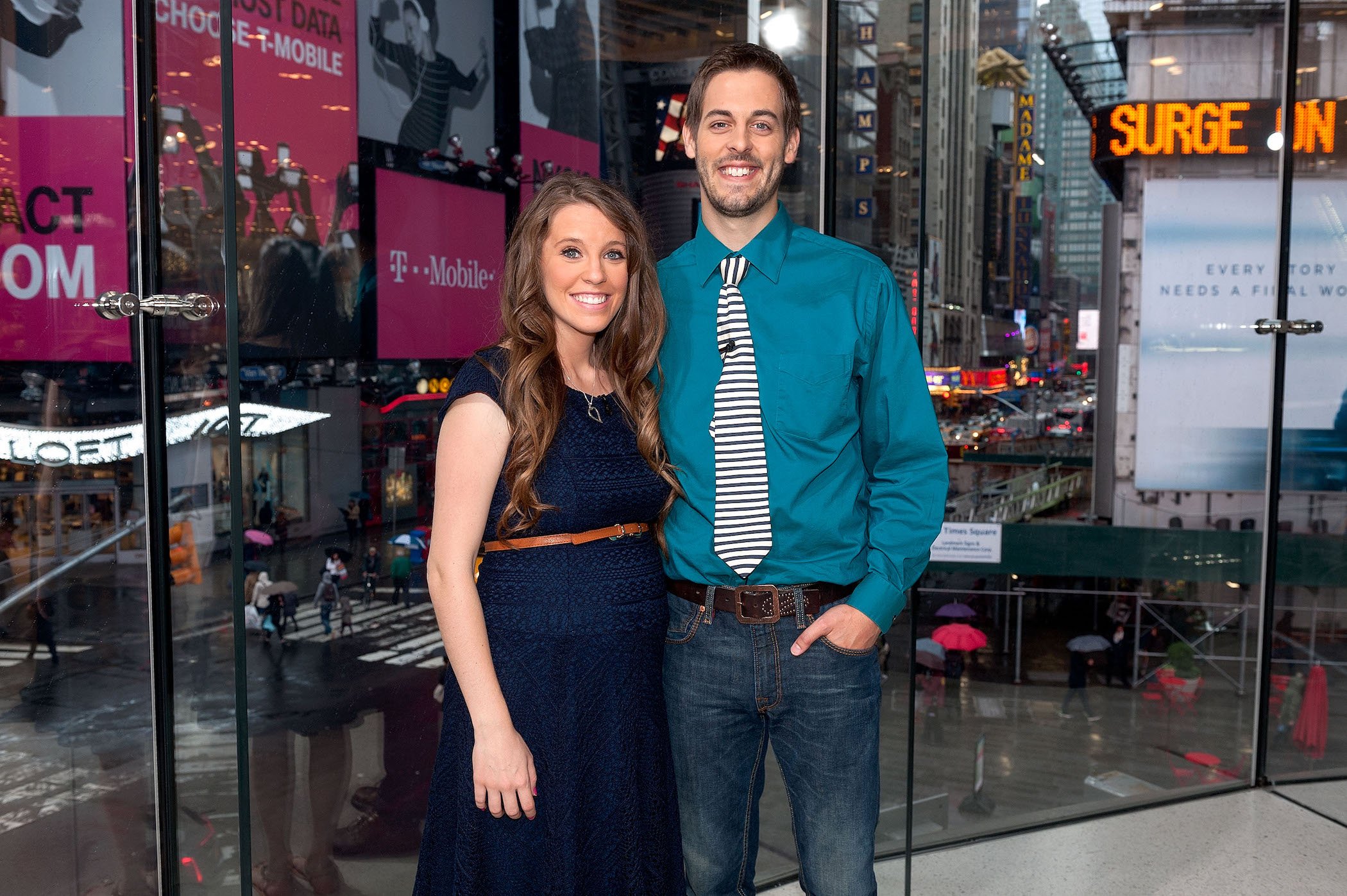 At the end of 2019, fans and critics noticed Jill appeared to take a significant step away from the Duggar family. She appeared to spend less time with her parents and siblings, particularly when Jim Bob and Michelle Duggar had events that took place at the large family home. Derick finally told an Instagram follower he and Jill need special permission from Jim Bob before attending the events.
Now, in 2021, Jill and Derick seem to celebrate their own holidays without Jill's family. On July 5, 2021, Jill posted photos to Instagram of her, Derick, and their two sons as they ate grilled food, lit sparklers, and had a blast.
"Happy Independence Day, America!!" Jill captioned her post. "We are so grateful to God for His blessings on our country and all those who have made America the country that it is today + fought to defend our freedom! #GodBlessAmerica."
Duggar family fans noted Jill Duggar's photoshop fail of Derick Dillard
Jill's July 4th photo compilation includes a number of photos of her husband. And Duggar family critics noticed one photo appears Photoshopped. The photo in question shows Derick crouching down with their two sons, and Jill's editing seems to cover his lower back area where his pants sag.
"The best part is now it looks like he's wearing beige underwear," a Reddit user commented on the photo.
"Let's be real, these guys aren't going to be able to use real Photoshop," another critic commented, "It's likely the phone's photo editor."
"I honestly can't blame her for this one," another critic noted.
Others commented on Jana Duggar's past Photoshop fail. While fans and critics seemed thankful for Jill's editing, they thought Jana went too far in a past post. Jana once posted a photo to Instagram where she appeared to edit skirts over the women in the photo behind her.
What happened to Jill Duggar on 'Counting On'? She left the show prior to its cancellation
Fans and critics won't see the Duggar family on any new episodes of Counting On now that TLC chose to stop renewing the show. But prior to TLC's decision, Jill and Derick decided to take a step away from reality TV. They explained why they quit Counting On in a YouTube video, and they recently revisited that decision in a statement after the show's cancellation.
"It's been over 4 years now since we chose to step away from the show, and, although we were initially barred from sharing our decision to leave the show, we have opened up a little more recently on our social media," Jill and Derick shared on their family blog. The couple continued by saying they "also faced many pressures and some unexpected challenges which forced us to step away from the show in an effort to gain more control over our own lives and to do what was best for our family."
We look forward to seeing what's next for Jill, Derick, and their boys! 
Check out Showbiz Cheat Sheet on Facebook!
RELATED: Jill Duggar Posted a Photo With Derick Dillard's Mom After 'Counting On' Officially Canceled