Duggar Family Critics Noticed 1 Major Difference Between Jill Duggar and Her Sisters in Jill's Recent Instagram Story
Jill Duggar posted a photo to her Instagram Story showing her hanging out with a few of her sisters, but fans noticed only Jill is doing this 1 thing.
Jill Duggar is talked about more than ever these days. Fans have noticed she's on the outs with the rest of her family, and she's even taken to YouTube with her husband, Derick Dillard, to answer fan questions. Now, it seems she's hanging out with a few of her sisters who are local. But critics are noticing one major difference between Jill and the other Duggar ladies.
Jill Duggar showed she was hanging out with her sisters, Jessa and Joy-Anna Duggar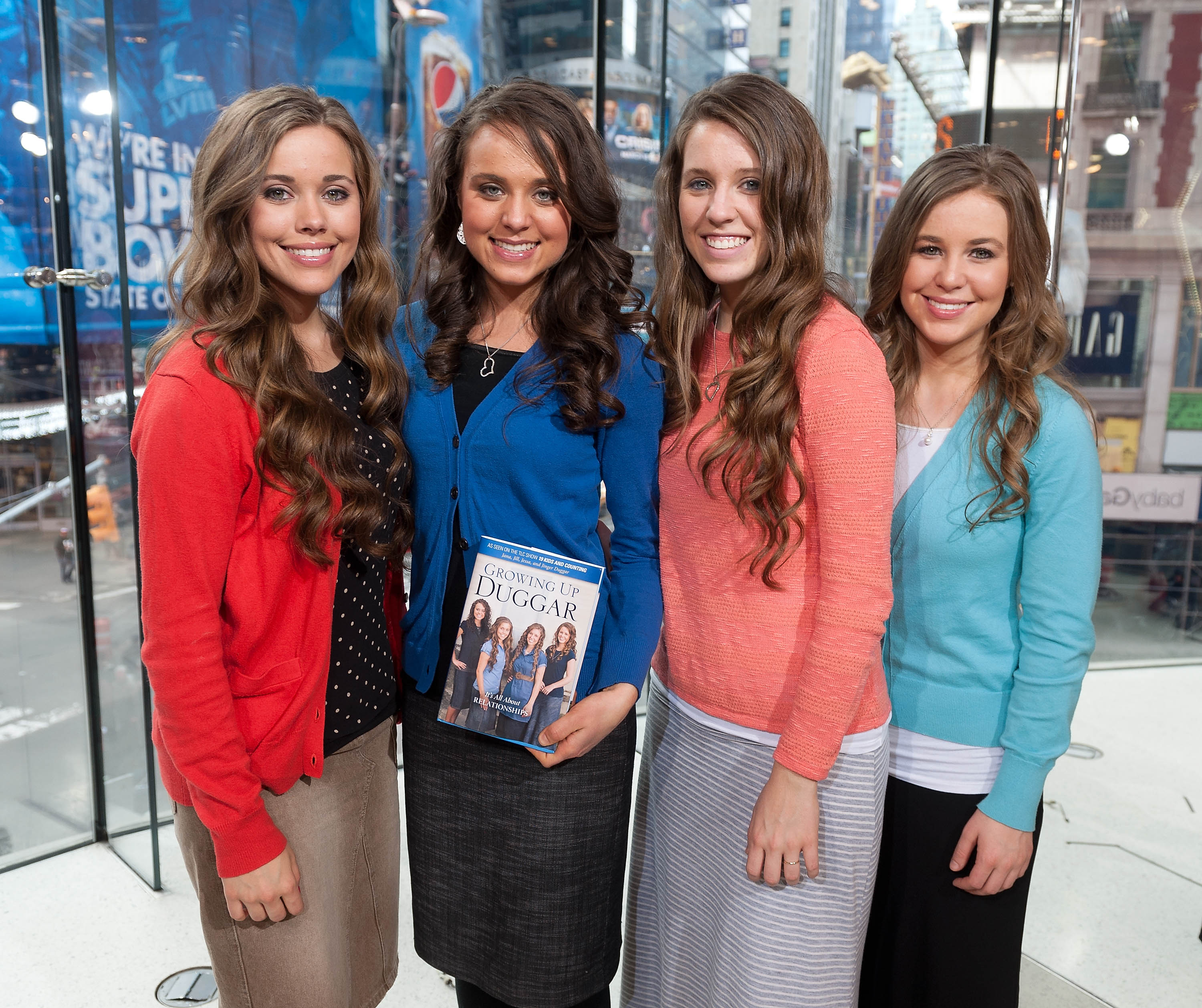 Jill has taken a giant step back from her family and Counting On. At the end of 2019, a fan noticed that Jill and Derick didn't appear to attend as many Duggar family events as the rest of Jill's siblings. Since then, Derick started spilling major tea about Jill's standing with the family. And it seems not everyone's happy with Jill's decisions regarding living a more modern life, choosing public school for her kids, and not participating in the show.
Despite it all, Jill still maintains some relationship with her sisters, as they've always been close. On Oct. 10, the Duggar Family Instagram posted photos for Johannah Duggar's birthday. And Jill sat in for some celebrations with Michelle, Jessa, Jana, Joy-Anna, and Johannah.
Then, on Oct. 15, Jill posted a photo to her Instagram Story showing her with Jessa, Joy-Anna, and all of their kids. "Enjoyed some sister time (missing the rest of the sisters) at the @craftfairnwa today!" she captioned the post. "The weather was perfect!"
Critics noticed Jill is the only one wearing a mask
The Duggars are conservatives living in Arkansas, so it's tough to say how they feel about wearing masks during the coronavirus (COVID-19) pandemic. But it seems Jill's in favor. In her Story, she's clearly the only one adorned with a mask while her sisters, nieces, and nephews go maskless.
"It's a weird feeling, because I'm so proud of [Jill] for wearing a mask around her siblings and in public, and yet it's the bare minimum anyone should be doing," a Reddit user noted.
"I hope that Jessa's kids are asking her why they aren't wearing masks," another wrote.
Those who've kept up with Jill through the pandemic know she's worn a mask since the beginning. And she was even candid about getting a COVID test which, thankfully, came back negative.
Jill's son, Israel, wasn't there — likely because of public school
Not only did Duggar family critics notice Jill was the only mask-wearer of the sisters, but they also realized Israel wasn't present. And this is likely because he's in public school while the rest of the young Duggar children are not.
Jill and Derick have answered some fan questions regarding why they chose to send Israel to public school. While the couple explored all of their options, they thought public school was what was best for their family.
"So far Israel is loving school, at least based on what he tells us when he comes home from school," Derick explained via YouTube. "We get all the updates. He was even 'king' for a day recently. Loves it, loves it, loves it. Making lots of good friends."
"I hope Izzy learns a lot, shocking all the Duggars with how much he learns," a Reddit user commented regarding Jill's Instagram Story. "Hopefully, he will change or at least challenge their idea of public school."
We're happy to see Jill out and about with her sisters — and we're hoping they all stay safe during this difficult time!
Check out Showbiz Cheat Sheet on Facebook!