Duggar Family Critics Noticed Josh Duggar's Wife, Anna, Doesn't Wear Her Wedding Ring
Those who follow the Duggar family are well-aware of Josh Duggar. The oldest of Jim Bob and Michelle's kids was involved in a molestation case that surfaced in 2015 and cost Josh his career with reality TV. Despite everything, his wife, Anna Duggar, stuck by his side. And she continues to stick with him in 2020.
There may be trouble in paradise, though. Duggar family critics seemed to notice Anna doesn't wear her wedding ring. Here's what they found.
Anna Duggar has stuck with Josh Duggar through every personal crisis
Josh and Anna have been married since 2008 after engaging in a relatively short courtship — and for many years, their marriage seemed just fine. Unfortunately, details regarding Josh's molestation lawsuit hit the media in 2015. USA Today reported that Josh inappropriately touched a few of his younger sisters. Despite it all, Anna stood by Josh's side, and she even noted that she knew about the issue prior to the scandal hitting the news.
The hardships for Josh and Anna didn't stop there, though. That same year, Josh was found to have had profiles on the cheating website Ashley Madison. While he sought help from a rehab center for his behaviors, Anna was left to take care of their children by herself.
Anna rarely addresses any hardships she's experienced in her marriage. But she did allude to some in her 2019 anniversary post. "The joys we've experienced together have far surpassed the shadows of sorrow we've walked through," she wrote to Instagram. "Through it all, God's kindness and grace has sustained us."
Anna continues to post about her family to Instagram despite backlash
There's no doubt Anna gets plenty of backlash from Duggar family critics. From having six children with Josh to continuing to post about her marriage, many Duggar followers don't want to see Josh in any of her posts. But Anna continues to post about her husband and her growing family, and she also frequently comments on the posts her in-laws add to Instagram.
On June 23, Anna posted a few photos for her birthday along with a family update. "Josh & I wrapped up the evening with a dinner date, reminiscing our engagement 12 years ago today (can you believe it's been that long?!?!?!) and dreaming about the exciting things in store for our family in the near future!" she captioned the post.
The Duggar family Instagram also reflected on how incredible Anna is for her birthday. "You are a natural nurturer!" their Instagram post reads. "This is so evident by the way you love your family, not to mention the endless variety of animals and pets you rescue and care for! It's pure joy to have you in our family."
Some Duggar critics noticed Anna doesn't wear her wedding ring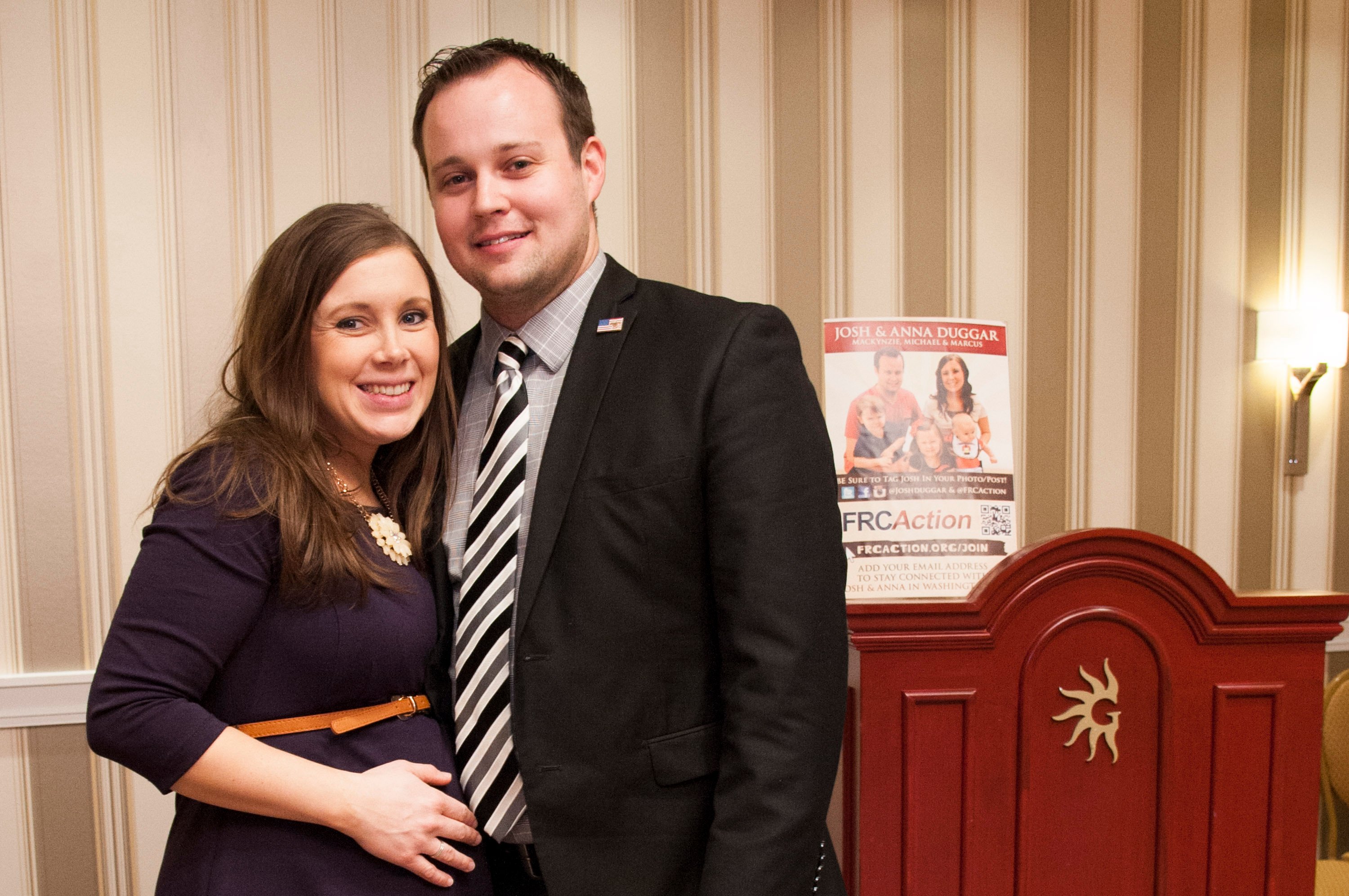 While Anna may convince her followers that she and Josh are happy in their marriage, family critics aren't so sure. A Reddit user noted that Anna doesn't wear her wedding ring and hasn't worn it since July 2019. On the contrary, they noticed Josh still wears his.
"Honestly, I wouldn't be surprised if [Jim Bob] took it as collateral to let their family live in that depressing garage building on the property," one Reddit user speculated.
The vast majority of family critics assumed Anna just needed to get the ring resized after multiple pregnancies, though.
"I think the answer is pretty simple though, her fingers probably swelled while pregnant with Mar-YELLA and it probably still doesn't fit," another wrote.
"Often people's fingers swell while pregnant and they take off their rings during pregnancy," yet another added. "This would be some more evidence regarding the speculation that she is pregnant now."
We don't have answers as to why Anna doesn't seem to be wearing her ring nowadays. But there is some pregnancy speculation currently, so we'll find out soon enough if that's the reasoning.
Check out Showbiz Cheat Sheet on Facebook!