Duggar Family Critics Are Shocked by the Name of Josh Duggar and Anna Duggar's 7th Child
Duggar family followers are awaiting more information on Josh Duggar's trial. In the meantime, Josh Duggar's wife, Anna Duggar, finally announced the birth of the couple's seventh child. While Anna has remained off social media since Josh's arrest, she revisited Instagram to tell fans about the baby's birth — and she also announced the name. Unfortunately, Duggar critics think Anna and Josh should've given the baby name more thought.
Josh and Anna Duggar just welcomed their 7th baby
Josh Duggar's wife, Anna Duggar, announced her seventh pregnancy on April 23, 2021. "It's a GIRL!!!!!" Anna's Instagram post read. "We are overjoyed to announce baby seven is on the way and we can't wait to hold her in our arms this fall!"
While Anna typically posts about her kids on social media, she's stayed quiet since Josh's arrest. This led many Duggar family followers to speculate on whether she would announce the birth of baby No. 7 at all. Finally, on Nov. 16, 2021, she posted a photo on Instagram of the newborn. According to Anna's Instagram Stories, the baby was born on Oct. 23, 2021.
"Meet little Madyson Lily Duggar!" Anna captioned her post.
The baby name shocked Duggar family critics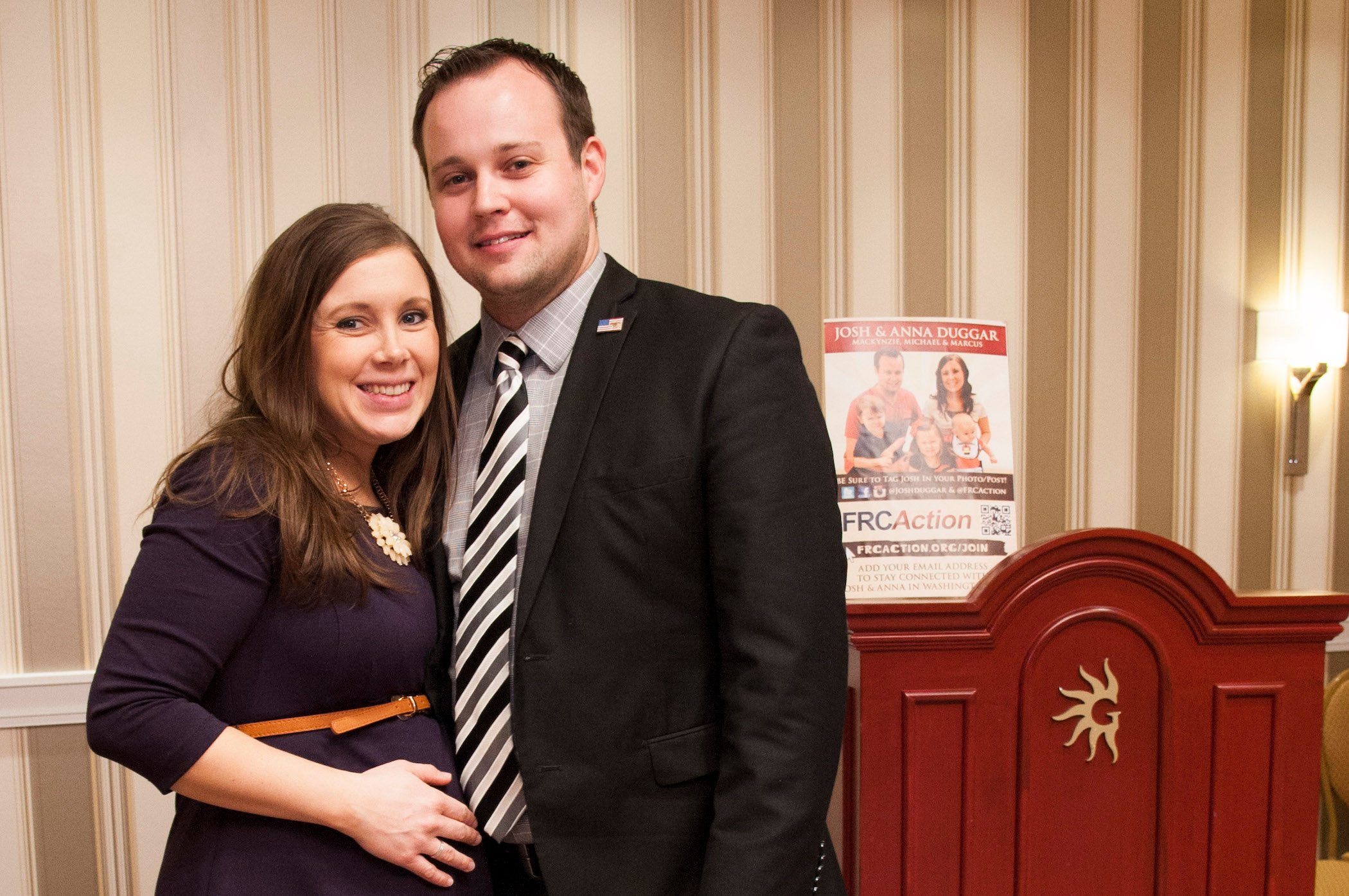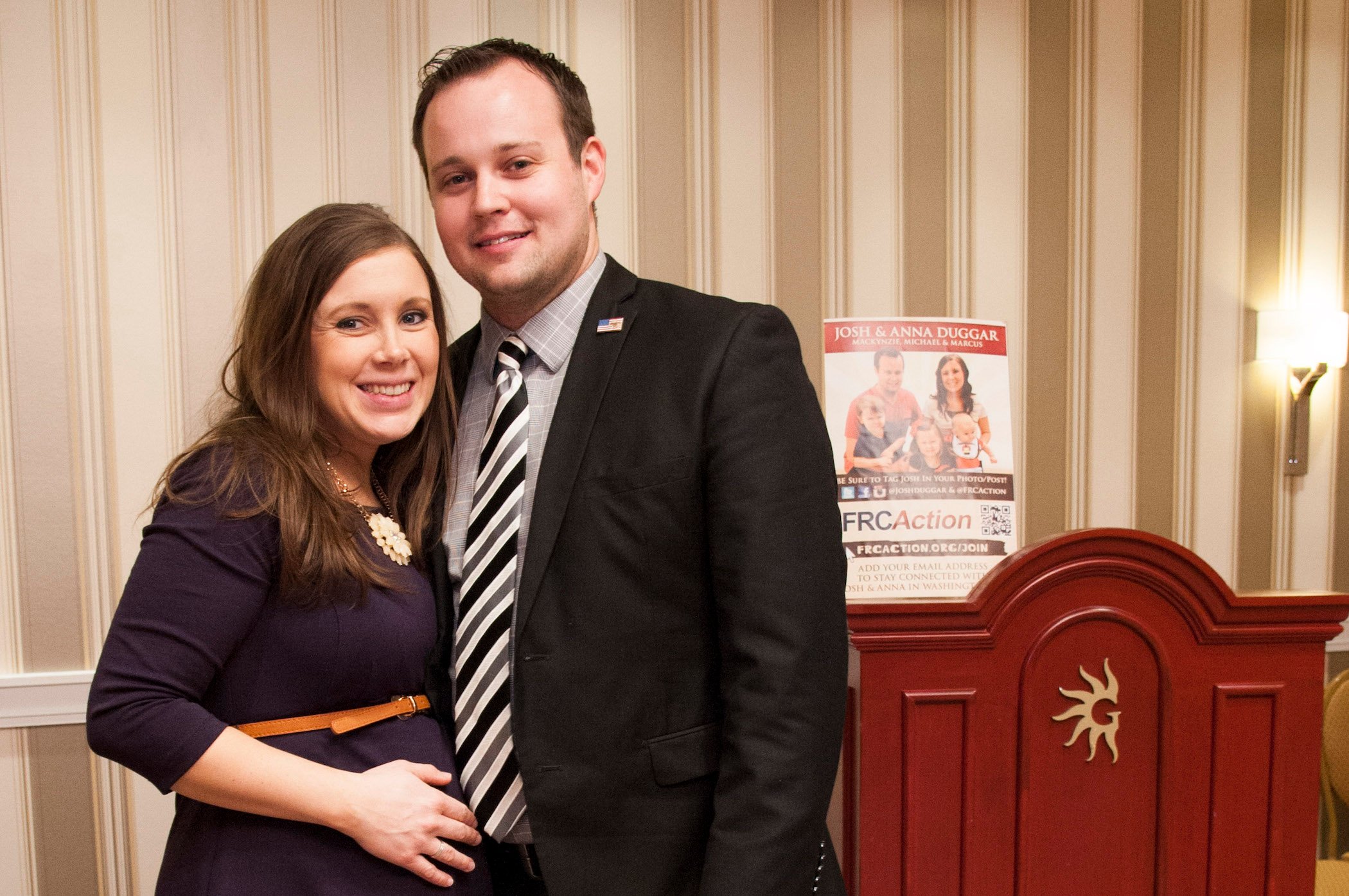 Duggar family critics on Reddit are shocked that Anna Duggar announced the name of the baby so soon, especially given all of the news surrounding Josh Duggar's trial. Additionally, fans are shocked that the baby is named Madyson given Josh's history with the cheating website Ashley Madison.
Unfortunately for Josh, reports from 2015 revealed he had an account with Ashley Madison. This deeply impacted his marriage to Anna. He also admitted to having a pornography addiction, which is something he and Anna worked through together during their relationship.
"I can't believe they named her after the website her father got caught cheating on," a Reddit user commented.
"Why on earth did Anna agree to name her child after the once-popular cheating website that her husband was very infamously caught using to cheat on her?" another Reddit user wrote. " … Is this her saying Josh is redeemed?"
"I am speechless between the very clearly timed birth announcement and the deliberate alternate spelling of Madison," yet another wrote.
Can Josh Duggar's children see him as he awaits his trial?
Josh Duggar's trial is set for Nov. 30, 2021. In the meantime, can Josh Duggar's children see him?
It seems they can — so long as Anna Duggar is present. An insider told The Sun that Anna was spending a lot of time with Josh at the home of his host family, the Rebers — without the kids, though. They claimed Anna's family helped watch the children.
"Anna is spending most of her time with Josh at the Rebers, and her family has stepped in to help raise all their kids," the insider claimed. "She takes them to visit him or they are looked after while she's there alone. Despite what he's been charged with, she refuses to believe he's guilty."
It's unclear how often the Duggar family sees Josh and Anna Duggar's children at this point. But we're sure Jim Bob and Michelle Duggar would love to help care for Madyson.
How to get help: If you or someone you know has been sexually abused, text HOME to the Crisis Text Line at 741741 for free and confidential support.
Check out Showbiz Cheat Sheet on Facebook!