Duggar Family Critics Noticed Michelle Duggar Put Fake Hair on Josie Duggar as a Baby
Fans and critics of the Duggar family know they have strong opinions when it comes to hair. From the length to the style, the Duggar girls grew up always wanting to have their locks a certain way. And it seems Michelle Duggar even put fake hair on Josie, the youngest of the kids, as a baby. Here's what family critics noticed.
The Duggar family believes women should have long hair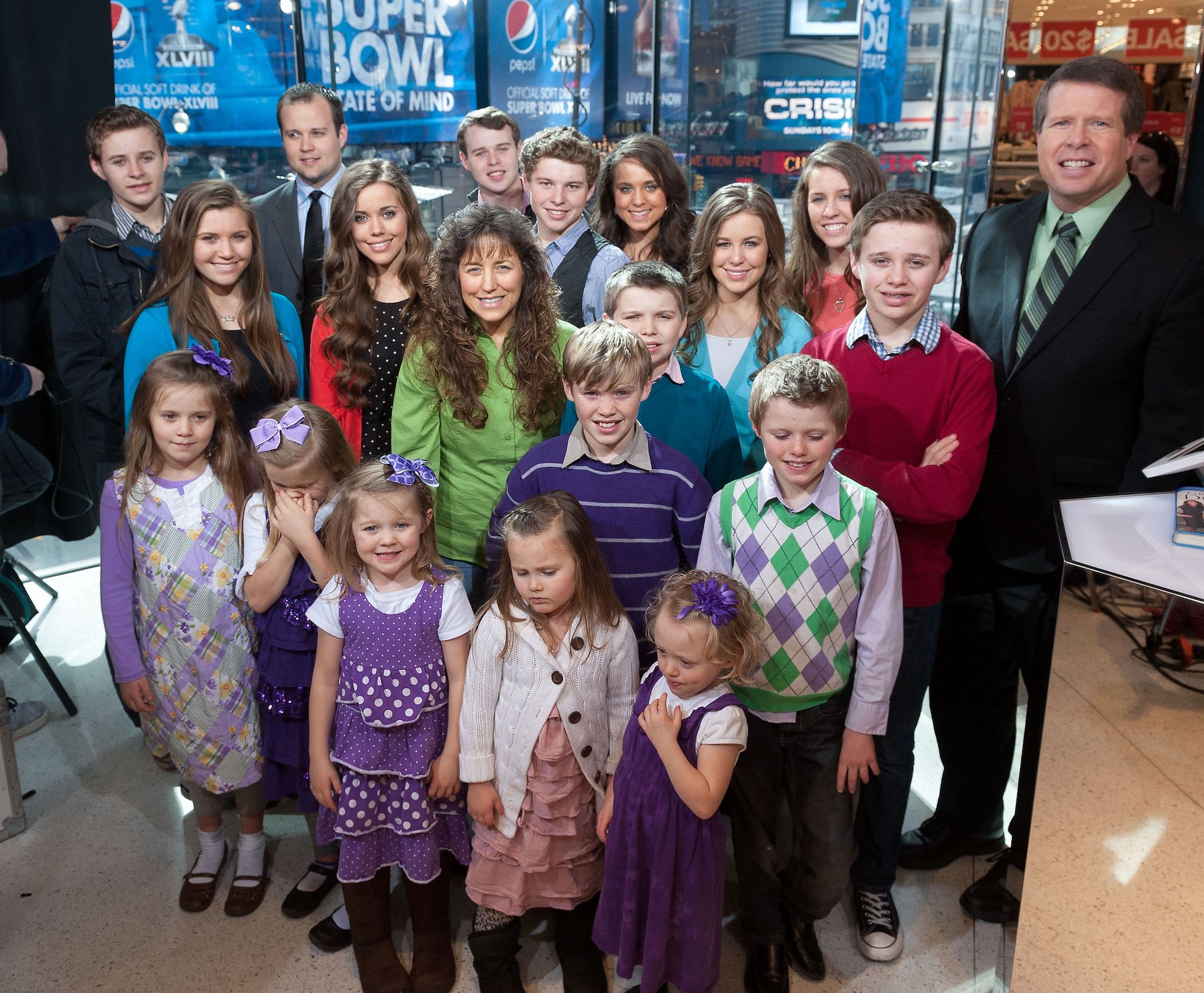 It's no secret all the women in the Duggar family have long hair. In Growing Up Duggar, Jill, Jessa, Jinger, and Jana Duggar all explain why they keep their locks long. "Our hairstyle is our choice and we choose longer hair based on our understanding of 1 Corinthians 11:14-15," they wrote.
As for what the Bible verse says, it states, "Does not the very nature of things teach you that if a man has long hair, it is a disgrace to him, but that if a woman has long hair, it is her glory? For long hair is given to her as a covering."
Corinthians aside, Bill Gothard, religious leader and creator of the Advanced Training Institute whom the Duggars follow, also preferred women who had long, curly hair. This certainly could've influenced what Jim Bob and Michelle told their daughters regarding how their hair should look.
Nowadays, a few of the Duggar women have gone out on a limb and cut their hair shorter. Both Jill and Jinger have cut and colored their hair quite a bit.
Family critics slammed Michelle for putting fake hair on Josie
It looks like Michelle wanted her youngest daughter, Josie, to have hair quite early on. Josie is Jim Bob and Michelle's 19th child, and she was born prematurely via C-section. "I thought, this baby is too small to live," Michelle told CBS, recalling Josie's birth. " … I cried out to God to have mercy on my baby and me. This was too soon for this baby."
Thankfully, Josie was taken care of in the hospital until she was old enough to go home. And when she was still an infant, Michelle chose to put fake blond pigtails and two pink bows. Duggar family critics on Reddit found the photo of Josie and believe Michelle put the "wigtails" on Josie quite often.
"They had that fake hair headband on her all the time until she got more hair," a critic wrote. "So, it's because she has very little hair."
"'Hair is a woman's crown and glory,'" another Reddit user noted. "I guess they believe that's true for a baby, too. I'm not a fan of fake hair on a baby."
Where is Josie Duggar now? The youngest daughter still lives with Jim Bob and Michelle
So, where is Josie Duggar now? She's 11 years old and will turn 12 in December 2021. And she seems to be doing very well. Back in December 2020, the Duggar family Instagram posted a photo celebrating Josie's 11th birthday, and they reflected on how far the little girl has come.
"Josie is a ball of energy," the Instagram post reads. "From the time she wakes up in the morning until her head hits the pillow at night, she rarely slows down! We love her so much and thank God for these 11 years with her. We know He has great things in store for her life in the future!" 
There's certainly one thing for sure about Josie — and it's that she has a head full of her own blond hair now, no "wigtails" needed.
Check out Showbiz Cheat Sheet on Facebook!
RELATED: Jessa Duggar Said Josie Duggar Gets a 'Lot of Attention' for Being the 'Baby of the Family'