Duggar Family Critics Suspect Claire Spivey Left Pregnancy Clues on Instagram
Duggar family fans and critics had mixed reactions when finding out Justin Duggar married Claire Spivey. The young couple seemed to just announce their courtship when they suddenly tied the knot. Now, some think they're already considering kids given Claire's Instagram. Here's what she posted and why critics think her photo might provide some pregnancy clues.
How old are Justin Duggar and Claire Spivey? The young couple recently wed
It's not unusual for a member of the Duggar family to marry young, but fans and critics were still surprised when Justin announced his courtship and subsequent marriage to Claire. Justin's just 18 years old, as he was born on Nov. 15, 2002. Claire is just 19 years old. The two tied the knot on Feb. 26, 2021 after first announcing their engagement in November 2020.
While Duggar family followers thought Justin and Claire only courted for a few months prior to engagement, Claire noted that's not the case. "After 14 months of courting, I am thrilled beyond words to be engaged to @justinsamduggar!!!" she wrote on Instagram back in November 2020. "So looking forward to see what the Lord holds for us during this next chapter of life. Thank you everyone for your support and enthusiasm!!"
Fans called out Justin and Claire for getting married so young, too. One fan asked Jim Bob and Michelle Duggar via Instagram why they'd allow their son to get married at his age. "So far, our children have gotten married between the ages of 19 to 28," the couple responded in a now-deleted comment. "We always leave the decision of when to get married up to them as adults. We are so grateful for each of the Godly spouses they have chosen, and we are excited to cheer each of them on in life and in love!"
Duggar family critics think Claire Spivey left a pregnancy clue on Instagram
Now that the couple's married, Duggar family fans and critics are curious as to whether Claire and Justin will quickly plan to have a family. Jim Bob and Michelle explained in the past they stopped using birth control after Michelle had a miscarriage, thus resulting in them having 19 kids. Are Justin and Claire fated for the same path?
A Reddit user noticed Claire posted a photo of her and Justin to Instagram on Father's Day, June 20, 2021. She captioned the photo with three heart emojis.
"Three hearts???" the Reddit poster wrote. "As in … a baby already?"
"The three hearts is a reach," another wrote. "But it does strike me as suspicious that she posted this on Father's Day instead of some post about Mr. Spivey. Instead, he was just in her story."
"That's what I thought too," yet another added. "It definitely would be a much bigger stretch if it wasn't posted on Father's Day." 
Are any of the Duggars currently pregnant?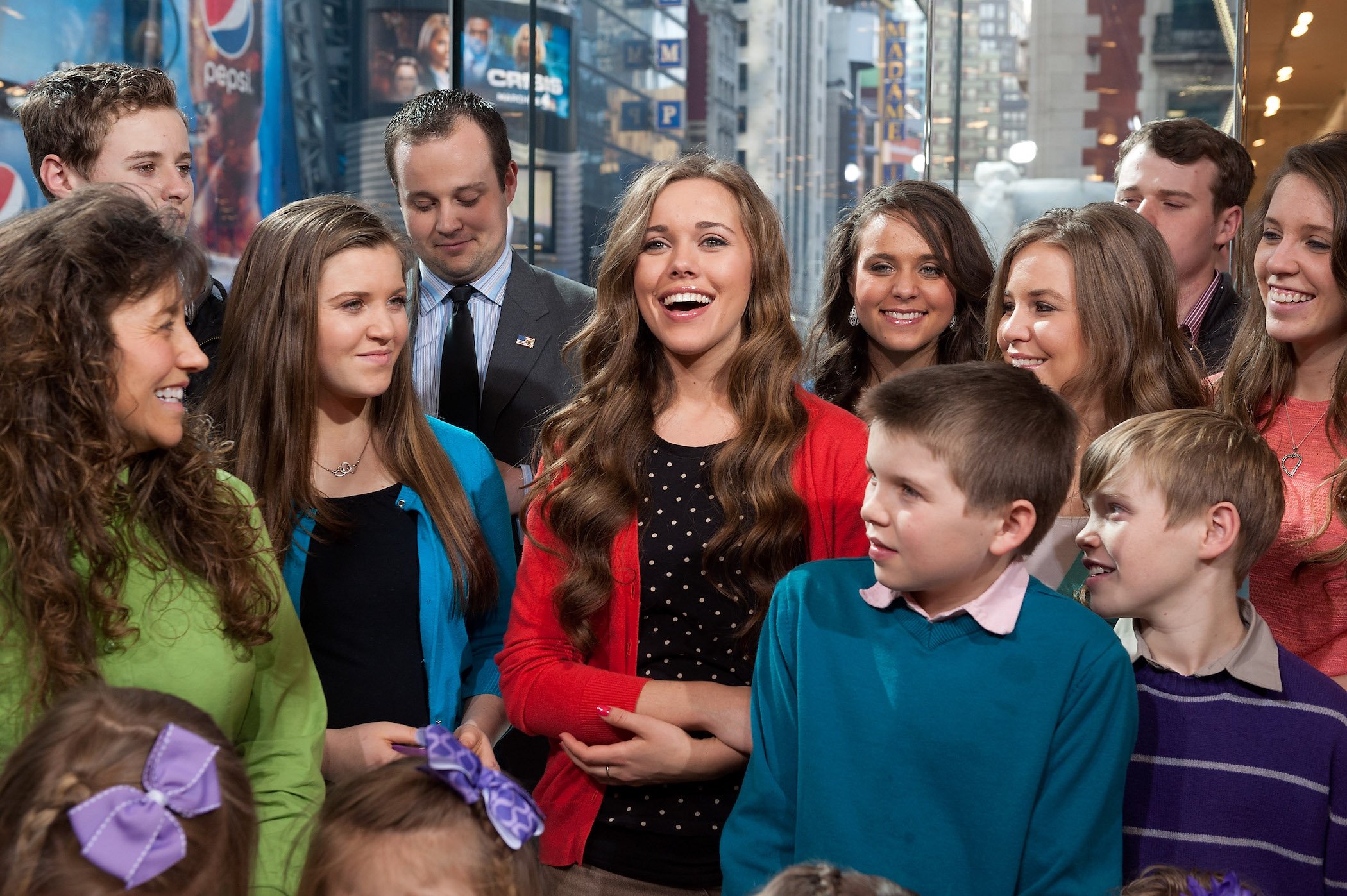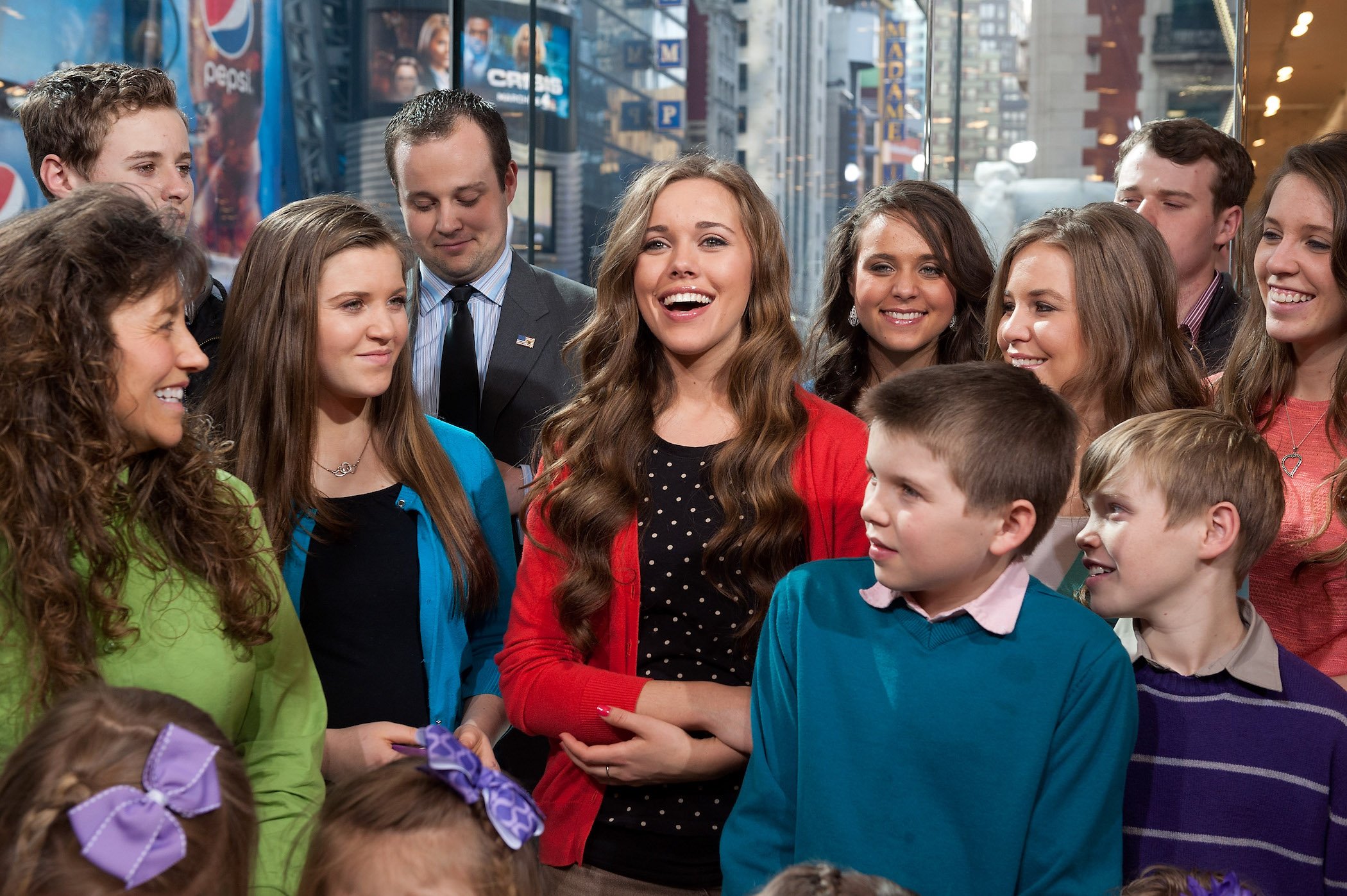 If Claire really is pregnant, she'd be in good company. Currently, two other Duggar family members are expecting. Jessa Duggar recently talked about her birth plan for baby No. 4 due in summer 2021. And Anna Duggar announced her seventh pregnancy with Josh Duggar on April 23, 2021.
Hopefully, the Duggars help Anna plenty with her seventh baby. Police arrested Josh in April 2021 for allegedly downloading child sexual abuse content. He currently cannot see any of his children unattended.
These two appear to be the only Duggar family members currently pregnant, but we're sure other members of the family will have more kids as time goes on.
Check out Showbiz Cheat Sheet on Facebook!
RELATED: Duggar Family News: Did Jill Duggar Attend Justin Duggar's Wedding?