Duggar Family Critics Suspect Josh Duggar's Wife, Anna, Subtly Announced Another Pregnancy
Josh Duggar's wife, Anna, posted to Instagram regarding her birthday -- and family followers think she may have alluded to a pregnancy.
Those who follow the Duggars know Jim Bob and Michelle Duggar are famous for having 19 kids. And it seems some of their adult children who have families of their own may be following right in their footsteps.
Josh Duggar is the most controversial of the family, as he was involved in a molestation scandal that rocked his marriage with Anna Duggar. Despite everything they've been through, the two have managed to make their relationship work. And now, Duggar family followers are speculating that Anna might be pregnant with their seventh child. Here's why.
Josh Duggar has six kids with his wife, Anna Duggar
Michelle and Jim Bob Duggar made it known they don't believe in birth control, which is why they have 19 kids. As far as the other adult Duggars are concerned, it seems they all want multiple kids as well. And so far, Josh and Anna have the most with six.
Anna recently gave birth in November 2019 to Maryella. Of course, she posted all about it to Instagram, as it seemed to interrupt her Thanksgiving plans. "Maryella Hope arrived one day ahead of Thanksgiving Day 2019 and a great reminder to be grateful for all God has done for us!" the happy mom captioned her Instagram post.
Just five days after giving birth, Anna was back on her feet and at Jim Bob and Michelle's place, though. She attended the annual Duggar ugly sweater party.
"Little Maryella Hope made her debut (at 5 days old) for her first #familynight with the big family … and she seemed to enjoy it so much!" Anna explained on Instagram.
Anna posted sweet sentiments to Instagram on her 32nd birthday
Anna typically posts photos of her kids, Josh, or the other Duggars to Instagram. But on June 23, she posted a photo celebrating her 32nd birthday.
"It's official, I'm 32! It's been such a special day!" she captioned the post. "This morning some of my sisters-in-love and I enjoyed some girls' time out catching up over brunch, followed by a pedicure & fun time plant shopping!"
The post started with a photo of Anna and Josh. And additional photos showed Anna out with Joy-Anna, Jessa, and Jana Duggar as they went to the plant store. Finally, the last photo on the post showed Josh and Anna with all six of their kids.
"Josh & I wrapped up the evening with a dinner date, reminiscing our engagement 12 years ago today (can you believe it's been that long?!?!?!) and dreaming about the exciting things in store for our family in the near future," she added.
Duggar family followers think she may have subtly announced a pregnancy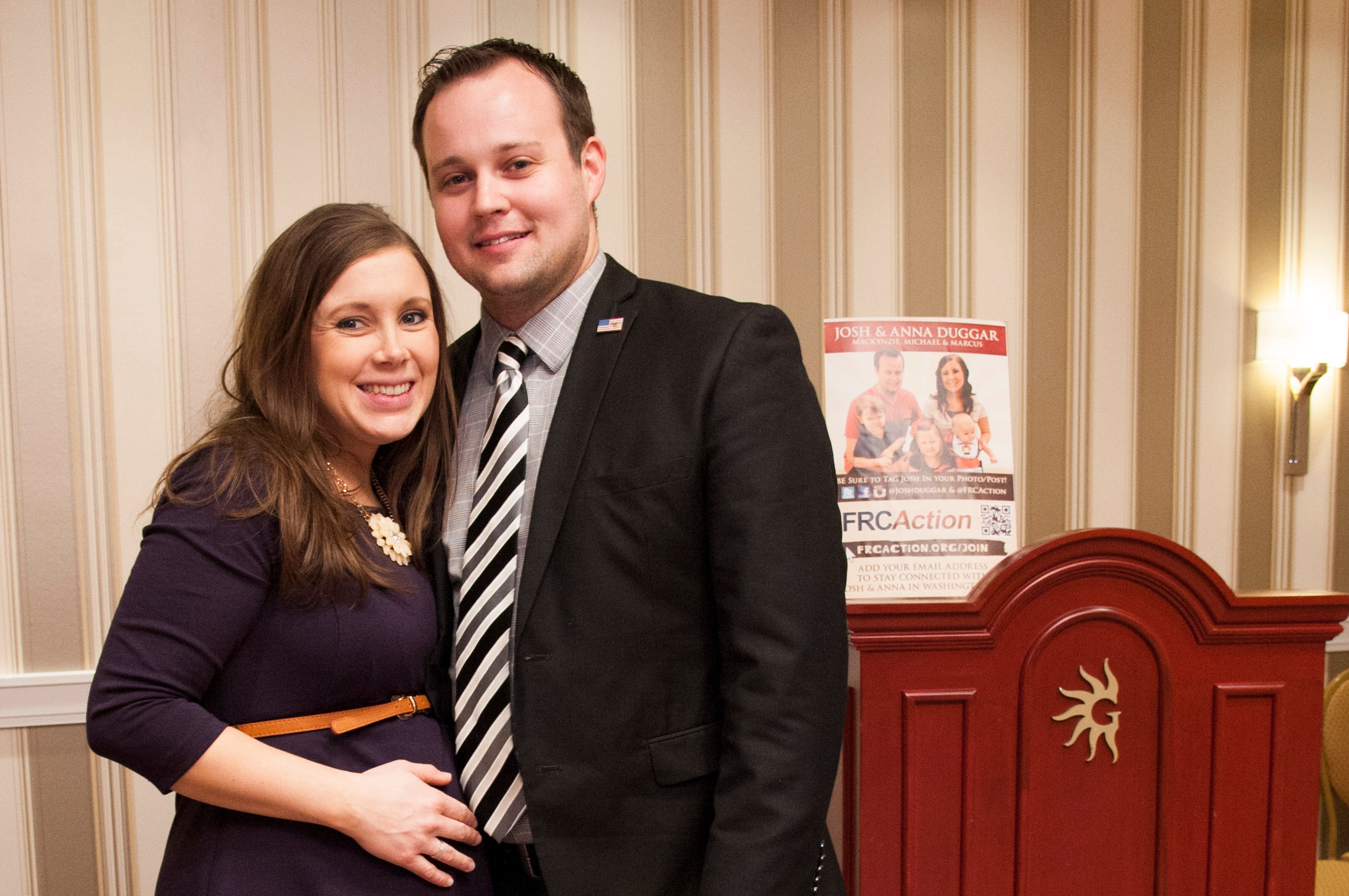 Maryella is just 6 months old, but Duggar family followers think Anna may have subtly stated she's pregnant again — or, at the very least, that she's considering growing their family even more. In her caption, she said she's "dreaming about the exciting things in store" for her family — and that's exactly what had Reddit users wondering.
"Well Michelle had 9 and was pregnant with 10/11 by 32 so I don't think it would be that weird for her 'daughter-in-love' to have 7 by 32," a Reddit user commented.
"Yes, the picture of her lifting Maryella is badly photoshopped around her tummy," another noted.
"It's possible she could be due in January so just barely keeping that 2-year schedule," yet another added.
Others think Anna isn't referring to having more kids at all.
"Anna has consistently only had a kid every other year, and she slows down more with each one, so I doubt it (though it's possible!)," another Reddit user wrote. "I think she's referring to exciting things in their extended family — more pregnancies and probably courtships coming up soon, etc."
Whether Anna's gearing up for another child or not, we'll just have to wait and see.
Check out Showbiz Cheat Sheet on Facebook!