Duggar Family Critics Think a Courtship Could Be on the Horizon for Jackson Duggar
Justin Duggar was the youngest Duggar to marry at just 18 years old -- but now, Duggar family critics think Jackson Duggar could be next after seeing Jackson hang out with Justin Duggar's in-laws. Here's what everyone's talking about.
Fans of the Duggar family know all about their courtships. It's no secret many of the Duggars choose to court young — and now, fans and critics alike are speculating on Jackson Duggar, one of the teens still living at Jim Bob and Michelle Duggar's place. Here's why critics suspect Jackson could head into a courtship next.
Which Duggars are in a courtship now? Speculation surrounds Jana and Jeremiah Duggar
The Duggar family's kept a low profile since Josh Duggar's arrest in April 2021. But fans and critics continue to speculate on potential courtships. So, which members of the family are in courtships currently? While no one's made any official announcements yet, fans speculate Jana and Jeremiah Duggar are both involved with members of the Wissmann family.
Jana still lives with her parents at 31 years old, and fans would love for her to get out and move forward on her own. It seems the only way she'll leave the nest is if she's married — but that could be in her future. Jana and Stephen Wissmann, a pilot from Nebraska also from a large Christian family, allegedly spent time together starting at the end of 2020. Since then, fans and critics allegedly spotted them in various locations, adding more fuel to the courtship rumors.
Jeremiah also reportedly hangs out with the Wissmanns. The 22-year-old was allegedly spotted with Hannah Wissmann, Stephen's younger sister. According to eagle-eyed fans, Jeremiah and Hannah spent time together at Justin Duggar's wedding.
Duggar family critics think Jackson Duggar could be next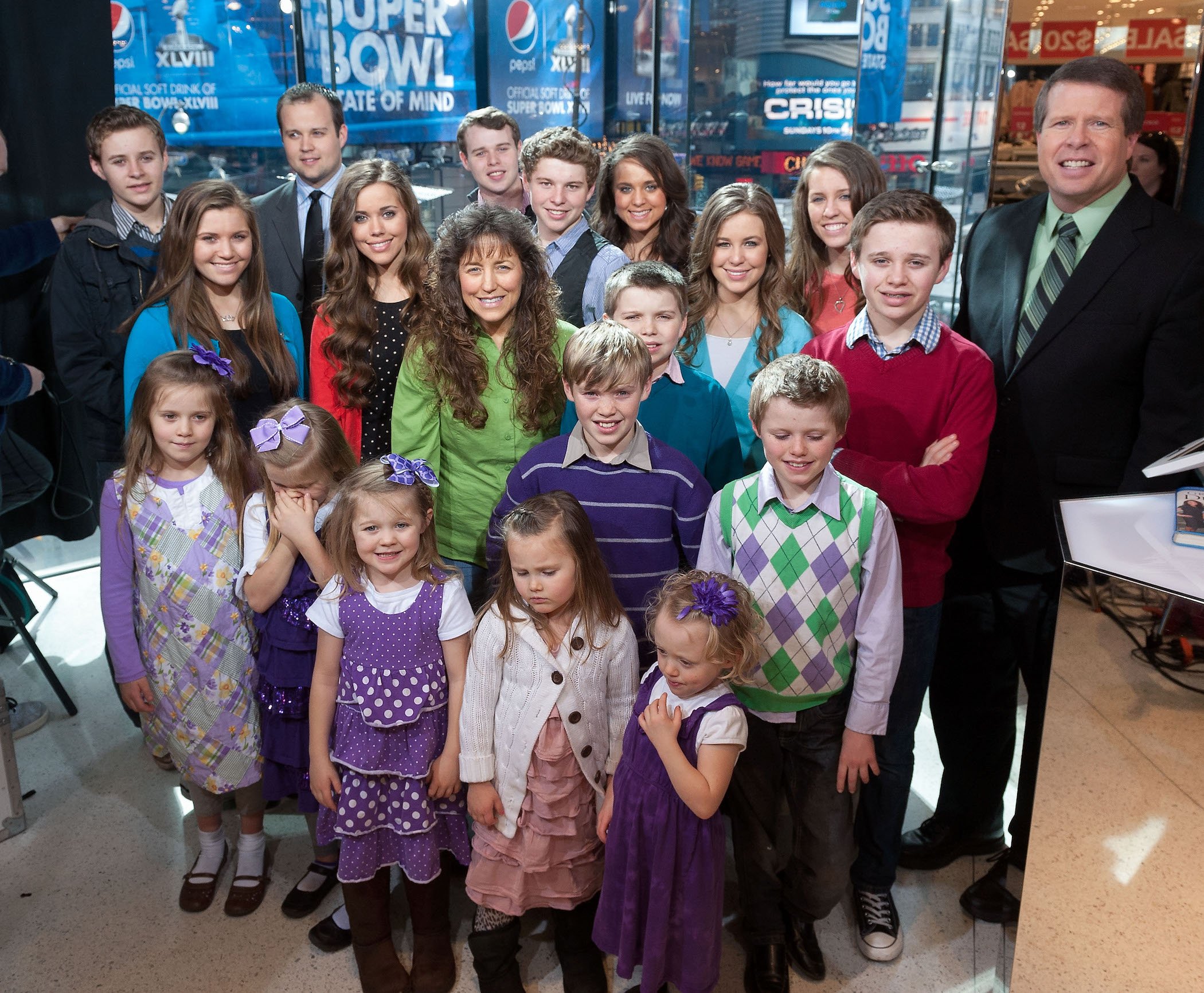 Aside from rumors surrounding Jana and Jeremiah, will any of the other Duggar family members start courting in 2021? It seems critics think Jackson could be next.
At just 17 years old, Jackson seems quite young to consider marriage. But a courtship could certainly happen. A Reddit user found a photo posted by Hilary Spivey that shows Jackson hanging out with the rest of the Spivey family. Justin Duggar wed Hilary's daughter, Claire Spivey, in 2021.
"Why is Jackson with the Spiveys now?" a Reddit user asked. "Potential courtship for Paige (second oldest Spivey daughter, I think she's like 14/15) and Jackson?"
Others suspect Jackson isn't looking to be in a courtship anytime soon after all. Instead, he might just want to spend time with Justin, as they were close growing up.

"I think Jackson and Justin were probably just close growing up … so he came to visit," another Reddit user guessed. "Jackson is next in the birth order after Justin, so they probably miss each other."
Justin Duggar recently married at just 18 years old
So, will Jackson end up just like Justin? Justin started courting Claire when he was 17, and he announced his engagement to her just a day after turning 18. Given Jackson's age and his proximity to the Spivey family, it's possible he could follow this path.
Duggar family fans and critics called out Jim Bob and Michelle for allowing their kids to get married so young, too. But the parents chose to defend Justin for choosing to marry young. In a now-deleted comment on Instagram, they wrote, "So far, our children have gotten married between the ages of 19 to 28. We always leave the decision of when to get married up to them as adults. We are so grateful for each of the Godly spouses they have chosen, and we are excited to cheer each of them on in life and in love!"
It seems Justin and Claire are happily married despite their young ages. As for Jackson (and the rest of the Duggars rumored to court), we'll wait and see if the family announces anything.
TLC did not return a request for comment regarding Jackson Duggar courtship rumors by the time of publication.
Check out Showbiz Cheat Sheet on Facebook!