Duggar Family Critics Think There's Evidence Jinger Duggar is Never Leaving Her California Home
Jinger Duggar and Jeremy Vuolo moved to California in 2019. Duggar family fans thought Jinger was going to move out of the Los Angeles home after six months, but that didn't happen. Now, fans suspect Jinger and Jeremy will continue to stay in the home they first moved into. Here's why.
Those who follow the Duggar family know Jinger Duggar and Jeremy Vuolo chose to leave Arkansas in favor of a life in Los Angeles, California. While the couple and their two kids made a home on the West Coast, it seems Jinger didn't anticipate staying for very long. But now, family critics think evidence suggests Jinger and Jeremy will stay in their current residence for a lot longer than originally planned. Here's why.
Where is Jinger Duggar now? She and Jeremy Vuolo are still in California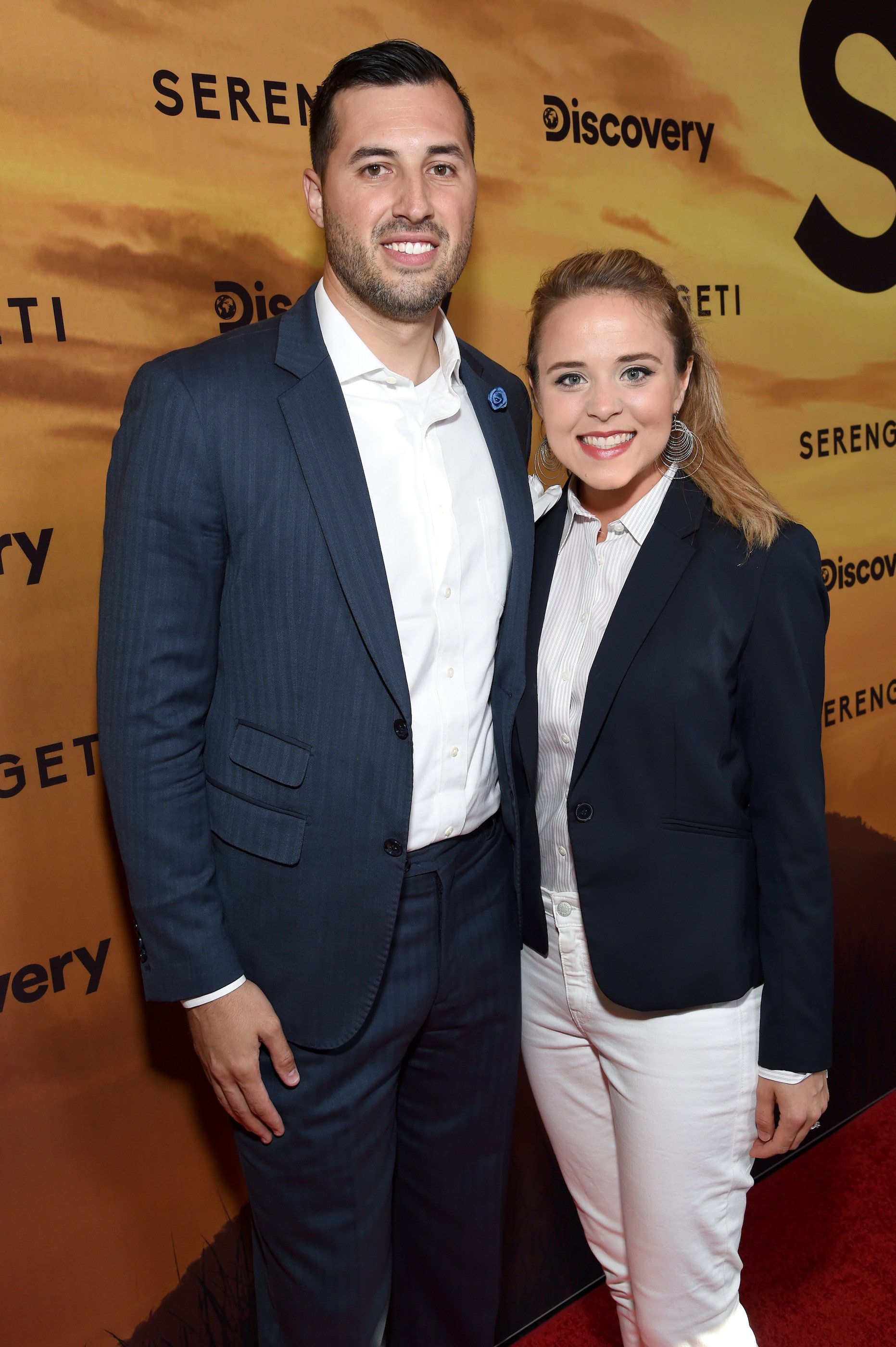 Jinger shocked the rest of the Duggar family when she and Jeremy decided to pack up their belongings and move out west. In 2019, she and her husband made the decision to head to California so Jeremy could take graduate classes at The Master's Seminary at Grace Community Church. But it didn't seem like the couple would stay in their house forever. Initially, Jinger and Jeremy allegedly planned to stay in their house on the West Coast for just six months. 2021 marks two years since their huge move.
So, where do Jinger and Jeremy stay? It seems Jeremy's friends had a $700,000 home that was newly remodeled when they first got into town, and the place would typically rent for $4,000 per month. Reports suggested the couple lived in the home for free, though it's unclear if that's still the case.
In Touch Weekly shared photos from the Vuolo household, too. The home comes complete with a number of bedrooms, a piano, a beautiful (and large) kitchen with stainless steel appliances, and a home gym setup.
Duggar family critics think Jinger Duggar will never leave Los Angeles now
It looks like Duggar family critics suspect Jinger and Jeremy don't have any immediate plans to ditch their Los Angeles abode. Jinger continues to get comfortable in the rental home, which fans and critics noticed.
"I think they originally said they would only stay at the church home for six months until they found a place," a Reddit user noted. "When asked why they were still at the house last year, they said they were staying a bit longer because of the pandemic. Now, after like 2 years, Jinger has built a playset for her kid's in the backyard and is unpacking her mug collection that I'm assuming has been in storage since moving from Laredo [Texas]." The Reddit user noted all of these clues point to the Vuolos staying.
"The fact you pointed out she unloaded her mug collection and is making herself at home definitely sounds like she's not moving if she doesn't have to," another critic responded.
Other Reddit critics seemed to agree. And they also noted they don't believe Jinger or Jeremy would move elsewhere in Los Angeles due to the high rental prices. "Honestly, without someone 'helping' them, they cannot buy a house in LA, especially not one as nice as the one they're living in," a critic wrote. "Whatever deal they have worked out with the owner/landlord is probably worth holding on to."
Some think Jinger Duggar will get her own spinoff after 'Counting On' cancellation
TLC canceled Counting On following Josh Duggar's arrest. Jinger issued a statement from her and Jeremy directly after the word about the show got out. "We are grateful for TLC giving us the opportunity to be on their network over the years and their kindness toward the Vuolo family," Jinger wrote. "It's been a remarkable journey that has opened doors to traveling and experiencing the world in a way that we wouldn't have imagined possible."
Some Duggar family fans and critics suspect Jinger and Jeremy hope for their own spinoff. "This wording is a little suspicious and TLC said specifically no further seasons of Counting On," another Reddit user guessed. "I wonder if a Vuolo show is in the works."
Could a Jinger/Jeremy spinoff really be in the works? We'll have to wait and see what TLC decides is best for the Duggars moving forward.
Check out Showbiz Cheat Sheet on Facebook!