Duggar Family Critics Think Jana Duggar Ditched Her Business, 'Arbor Acres'
Jana Duggar is the oldest Duggar family daughter, and she still lives at home with her parents. Family critics remember the time she was starting up her own business called "Arbor Acres," but they haven't heard much about it in years. Here's what they're talking about.
Jana Duggar is the oldest Duggar family daughter from TLC's Counting On. And she's certainly drawn a lot of attention over the years. At 31 years old, Jana still lives with her parents, Jim Bob and Michelle Duggar. While it seemed like she at least had her own business while living at home, critics are wondering whatever happened to "Arbor Acres."
What does Jana Duggar do for a living? She has a range of hobbies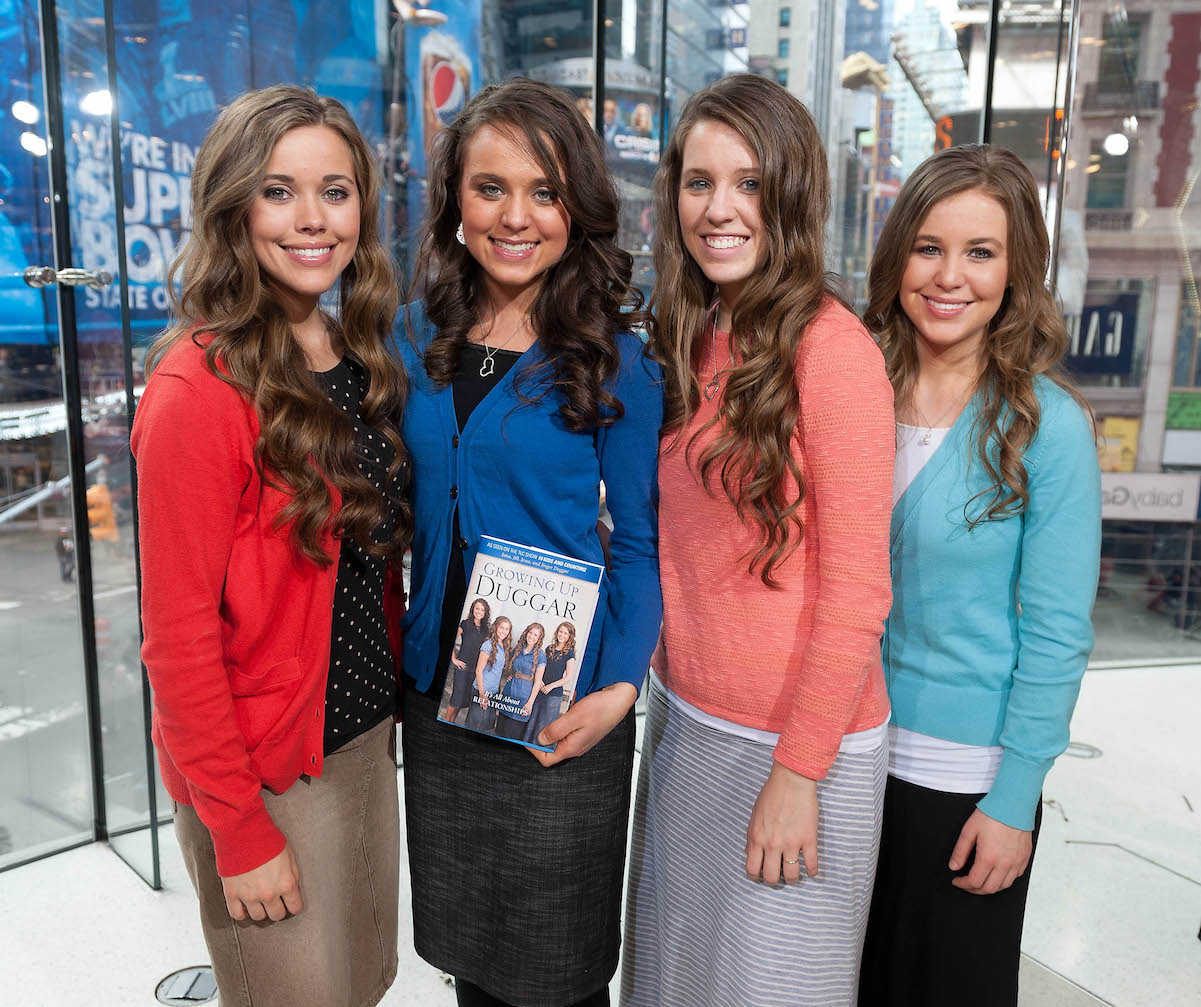 Those who follow the Duggar family know they encourage courtship, marriage, and having large families. Jim Bob and Michelle openly spoke against birth control, and it seems some of their kids hold these same beliefs. As for Jana, she's going against the grain. At 31 years old, she remains unmarried and still living with her parents while many of her younger siblings walk down the aisle and start families.
The Duggar women also don't hold down typical jobs, either. While Jana helps her parents raise the little ones still left in the house, this leaves many wondering what she does with her time. And it looks like the oldest Duggar daughter keeps busy.
Jana frequently posts DIY household and gardening projects on her Instagram. From building up her greenhouse to playing music to fixing up rooms in the huge family home, she doesn't depend on a career to keep herself occupied. A few of her sisters even call her "Jana Gaines" after HGTV's famous Joanna Gaines due to all of her household projects.
Duggar family critics wonder what happened to her business
Jana's green thumb and great taste give her the potential to make a profit of her own. And it looks like that was the plan. Back in 2019, Jana filed paperwork with Arkansas for her business, Arbor Acres Group. She was listed as the only agent of the business. Typically, the Duggars list Jim Bob as having some part in any family businesses, so this was a first.
"Welcome to Arbor Acres!" the website description noted, according to The Sun. "We are passionate about finding beauty in our surroundings, gathering people together, and all things creative. We hope this becomes one of your favorite destinations for ideas that make you excited about life and all the good it has to offer! Stay tuned."
It doesn't look like the business went far, though. Duggar family critics on Reddit noted they believe the Duggars got busy with other kids and projects to get too involved in Jana's ideas. Or, Jana's too busy with other things.
"This just seems to be another attempt at them trying to make Jana look independent," a Reddit user noted. "Remember when they claimed she was a 'concert pianist'?"
"I think this not coming is proof she is in a courtship," another critic wrote. "Marriage and babies are Jana's top priority. If she was single, sure, create a company. But if she's in a courtship, the company will just take time and energy from her true goal."
Is Jana Duggar courting? Marital status could change her future
It seems many of the Duggar family critics suspect courtship is the reason behind Jana ditching Arbor Acres. And they may have a point. Jana's allegedly courting a pilot named Stephen Wissmann. The two have allegedly been spotted numerous times since Christmas 2020. And Stephen seems like the perfect guy for Jana, as he's a pilot who's also from a huge, fundamentalist Christian family.
Jana and Stephen have yet to announce their official courtship, though. This could be because of the current chaos swirling around Josh Duggar. All major Duggar news might stay on hold until Josh's arrest dies down.
If Jana's planning on marrying Stephen, the entire dynamic in the Duggar family home will change, too. We'll have to wait and see what the Duggars announce.
Check out Showbiz Cheat Sheet on Facebook!