Duggar Family Critics Think Jana Duggar's Wedding is in Late August or Early September 2021
Duggar family courtship announcements always add some excitement to fans' lives, and many anticipate Jana Duggar's courtship announcement next. While Jim Bob and Michelle Duggar haven't made any formal announcements, many believe Jana is courting Stephen Wissmann. Now, family critics think she'll have a wedding in late August or early September 2021. Here's why.
Is Jana Duggar courting? The Duggar family has yet to confirm her relationship status
The Duggar family has yet to verify whether Jana Duggar's courting or not. But fans and critics alike believe the evidence speaks for itself. At the end of 2020, fans noticed Jana and Stephen visited Stephen's family in Nebraska.
That was just the beginning for Jana and Stephen, too. Since the initial sighting, a fan spotted Jana at a truck stop in Nebraska. Considering the Wissmanns live in Nebraska, this leads many to believe she visited Stephen and his family.
It seems the Wissmanns and the Duggars have maintained a friendship for years as well. Similar to the Duggars, the Wissmann parents have 13 kids they raised as strict Christians. Internet sleuths found a photo of a number of the Wissmanns with Michelle, Jana, Jinger, and Joy-Anna from 2014. It's clear the families have remained close, lending even more credibility to the idea that Jana and Stephen date now.
Critics think she'll marry at the end of August or in early September 2021
While the Duggar family hasn't confirmed Jana Duggar's courting Stephen, critics still suspect the couple's planning their wedding. In the past, Jim Bob and Michelle would always announce courtships, engagements, and wedding days. But everything changed with Jed Duggar. Jed chose to keep his courtship, engagement, and wedding a secret until after he tied the knot. Now that TLC canceled Counting On and Josh Duggar's in the news, it makes sense for the family to remain quiet regarding Jana's alleged courtship.
Now, family critics suspect Jana and Stephen will walk down the aisle at the end of August or early September 2021. Recently, Jinger and Jill Duggar talked via Instagram about freshening up their hairstyles. Critics suspect they want to look their best for an upcoming event — which could be the wedding. Additionally, critics think the current silence surrounding the Duggars is because Jana's wedding is imminent.
"It would not surprise me at all if Jana and Stephen married this weekend," a Reddit user suggested on Aug. 3, 2021. "Only Jinger and Jill are posting regularly and all the talk about hair updates leads me to believe they are both going to be bridesmaids."
"After Aug. 9 they don't have anything scheduled until Sept. 2," another critic noted of the Wissmann family's music festival schedule. "They could fit in a wedding and honeymoon."
"They're definitely getting married soon before Josh appears in court," another critic said.
Is Jana Duggar engaged? Jessa Duggar confirmed her older sister wasn't back in April 2021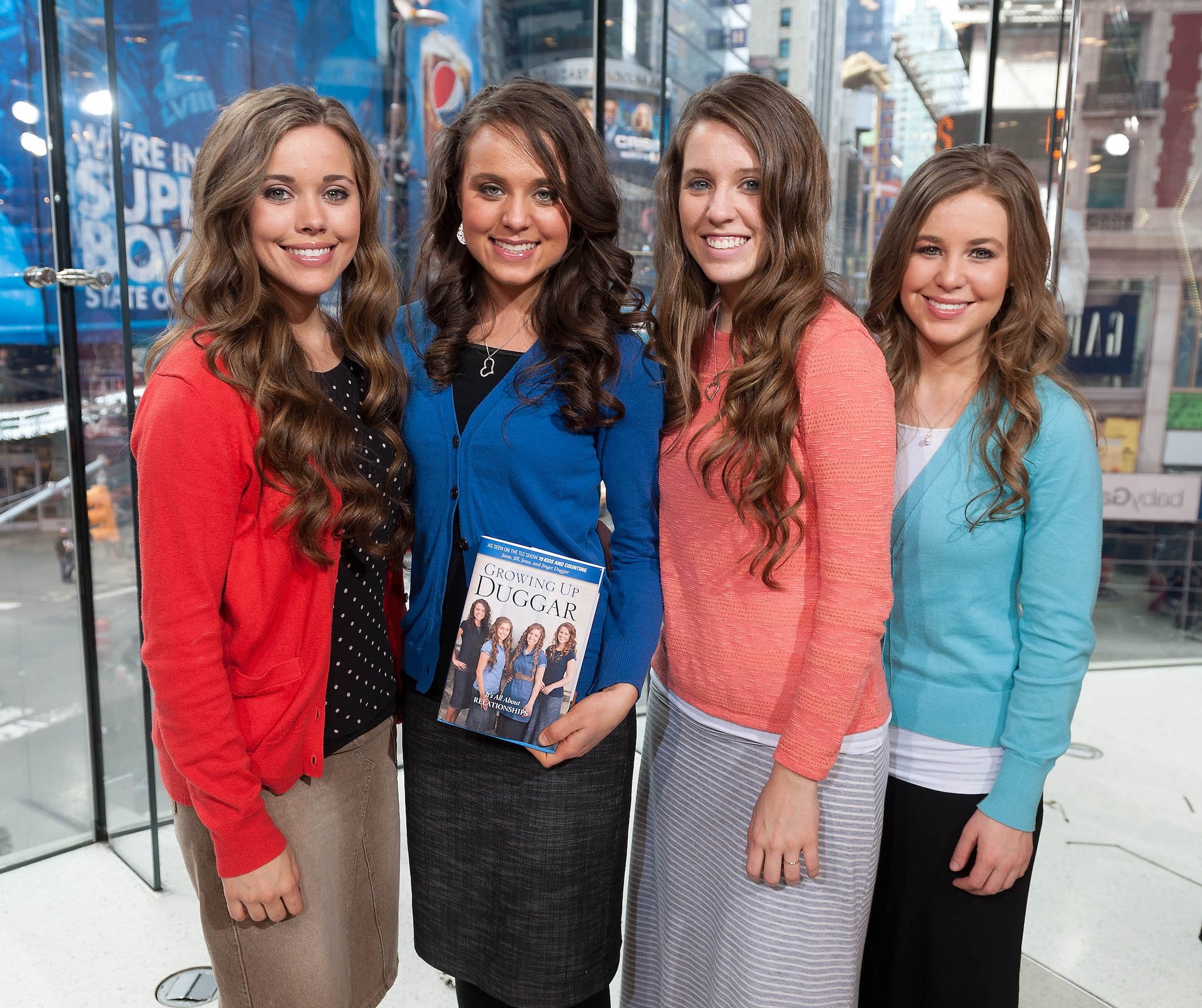 Do Duggar family fans and critics have confirmation Jana Duggar's engaged? Unfortunately, no proof of engagement exists just yet. But Jessa Duggar answered a fan who asked about Jana's relationship status back in April 2021.
"Congratulations to your sister Jana on her engagement," a fan wrote on Jessa's Facebook post. To that, Jessa noted her sister isn't engaged — at least, to her knowledge.
"Jessa literally just said it's false," a Reddit user said of the exchange. "Stop spreading rumors."
Perhaps Jana and Stephen held off on engagement at the time. But she might gear up for marriage in August. We'll have to wait and see.
Check out Showbiz Cheat Sheet on Facebook!