Duggar Family Critics Think Jill Duggar Looks Extremely Uncomfortable in Recent Photo With Her Sisters and Michelle Duggar
Those who follow Jill Duggar know she's speaking her truth more than ever. She and her husband, Derick Dillard, have taken to YouTube to answer fan questions — and she's gotten ultra-real about the rift between her and the rest of her family.
Now, it looks like Jill had lunch with a few of her sisters and her mom, Michelle Duggar. But Duggar family critics noted how uncomfortable Jill appears.
Jill Duggar is speaking out more than ever against her famous family
RELATED: Jill Duggar Said 'Therapy's Been Really Helpful' in Giving Her the Courage to Make Major Life Changes
At the end of 2019, it was Derick who started spilling the Duggar family tea. When a fan asked him via Instagram why he and Jill never seemed to visit the rest of the Duggars during the holidays, Derick explained that Jill needed permission from her father, Jim Bob Duggar, before going over to the large family home. From there, Derick revealed even more dark secrets about Jim Bob and Counting On.
Now, it looks like Jill's the one speaking out against her famous family. She's answering fan questions via YouTube with Derick by her side. And she admitted that she's taking a different path than her parents and siblings imagined, which is causing a rift.
"Are they supportive? Not always," Jill explained. "Everybody's gonna have their opinion about different things. I feel like some of my siblings are probably more like, have something to say about it than others."
Duggar family critics think Jill looks uncomfortable in a recent photo with her sisters and mom
Jill and Derick have posted many videos to YouTube to answer all of their fan questions. And it doesn't seem like Jill's family has interacted much with the videos.
However, while Jill may have a complicated relationship with her siblings and parents, it does seem like she's still spending time with them. The Duggar Family Instagram and Facebook posted a photo to their Instagram that shows Jill out to eat with Michelle, Jessa, Jana, Joy-Anna, and Johannah for Johannah's 15th birthday.
Reddit users think Jill looks extremely uncomfortable in the photo that was posted, though.
"Cover her smile and her eyes look pained," one Reddit user noted of Jill.
"Jill is so uncomfortable," another wrote. "Her body language while still trying to show calmness is screaming how uncomfortable she really is. Her arms are crossed and her hand is clenched in her lap."
Others noticed that Jill is wearing a T-shirt underneath her dress for extra modesty, which isn't something she normally does when she's at home.
Are the Duggars trying to do some damage control after Jill's Q&A videos?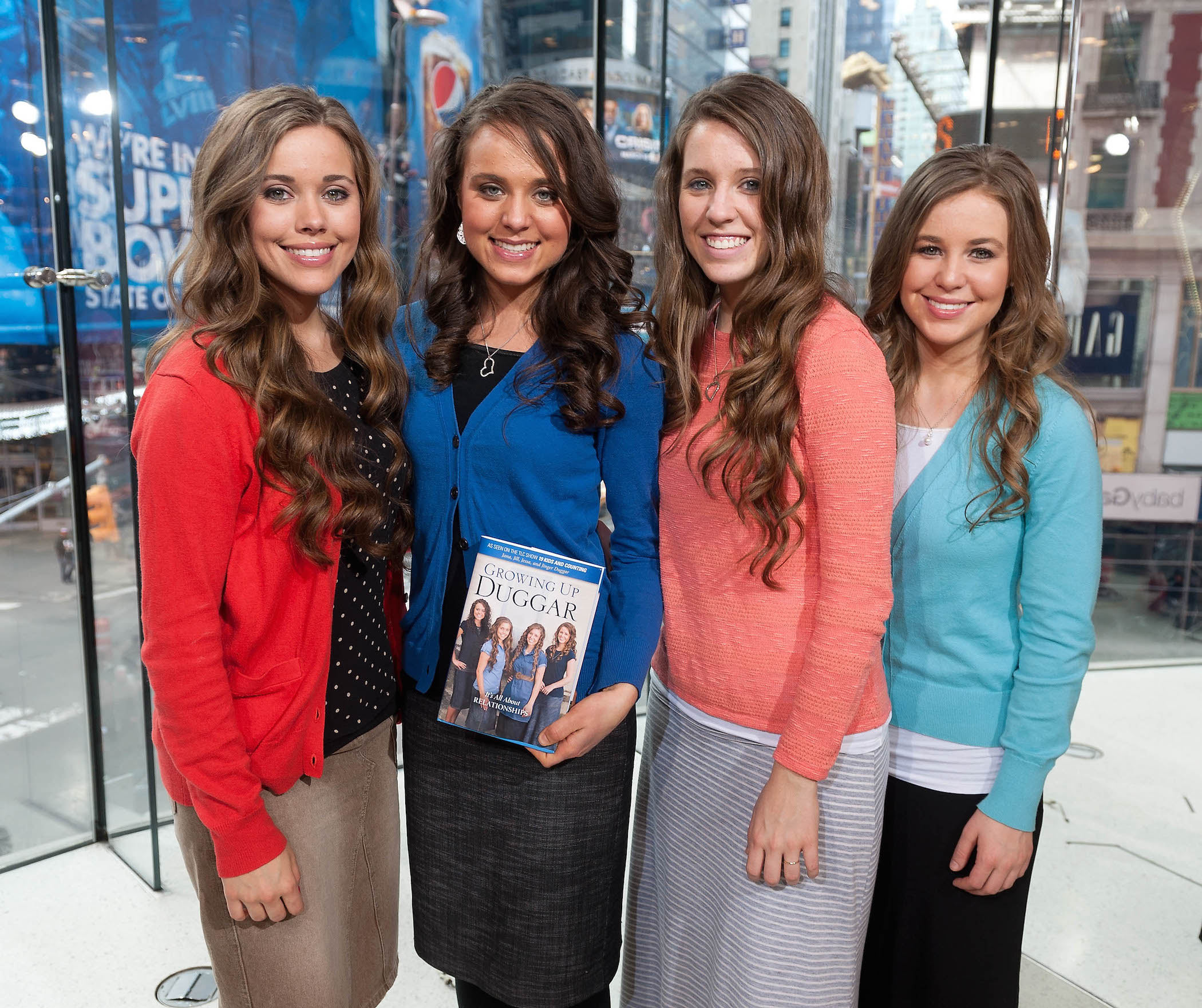 So, was Jill invited to her little sister's birthday meal as a way for the Duggar family to save face? Jill's been noticeably absent from family events, so perhaps the Duggar family Instagram wanted to do some damage control after Jill's Q&A videos. Aside from this, it does seem like Jill has a decent relationship with her mother and sisters. So critics speculate that it's just Jim Bob who takes serious issue with Jill's way of life.
"Absolutely damage control," a Reddit user commented. "They don't like getting pushback from people asking where Jill is."
"JB seems to be the Duggar who has the issue with the Dillards, not [Michelle], another added. "She seems too checked out of her own family to get all that fired up about Jill."
"I think [Michelle] is the good cop in this situation, while [Jim Bob] plays bad cop," yet another guessed. "A way to reel Jill back in when they want to. A lot of enablers play that role."
We may never know what Jill's relationship with her family is really like these days. But we're hoping the rest of the Duggars can gain some understanding after watching Jill's Q&As.
Check out Showbiz Cheat Sheet on Facebook!