Duggar Family Critics Think Joy-Anna Duggar Returned to Instagram With New Money-Making Scheme
Joy-Anna Duggar of the Duggar family has a number of followers on social media thanks to her time on TLC's Counting On. Recently, she and her husband, Austin Forsyth, were noticeably absent from Instagram after Josh Duggar's arrest, as they typically post to social media often. Now, Joy-Anna announced she's back — and fans suspect she rejoined Instagram to make money.
Joy-Anna Duggar took an Instagram hiatus amidst Josh Duggar scandal and 'Counting On' cancellation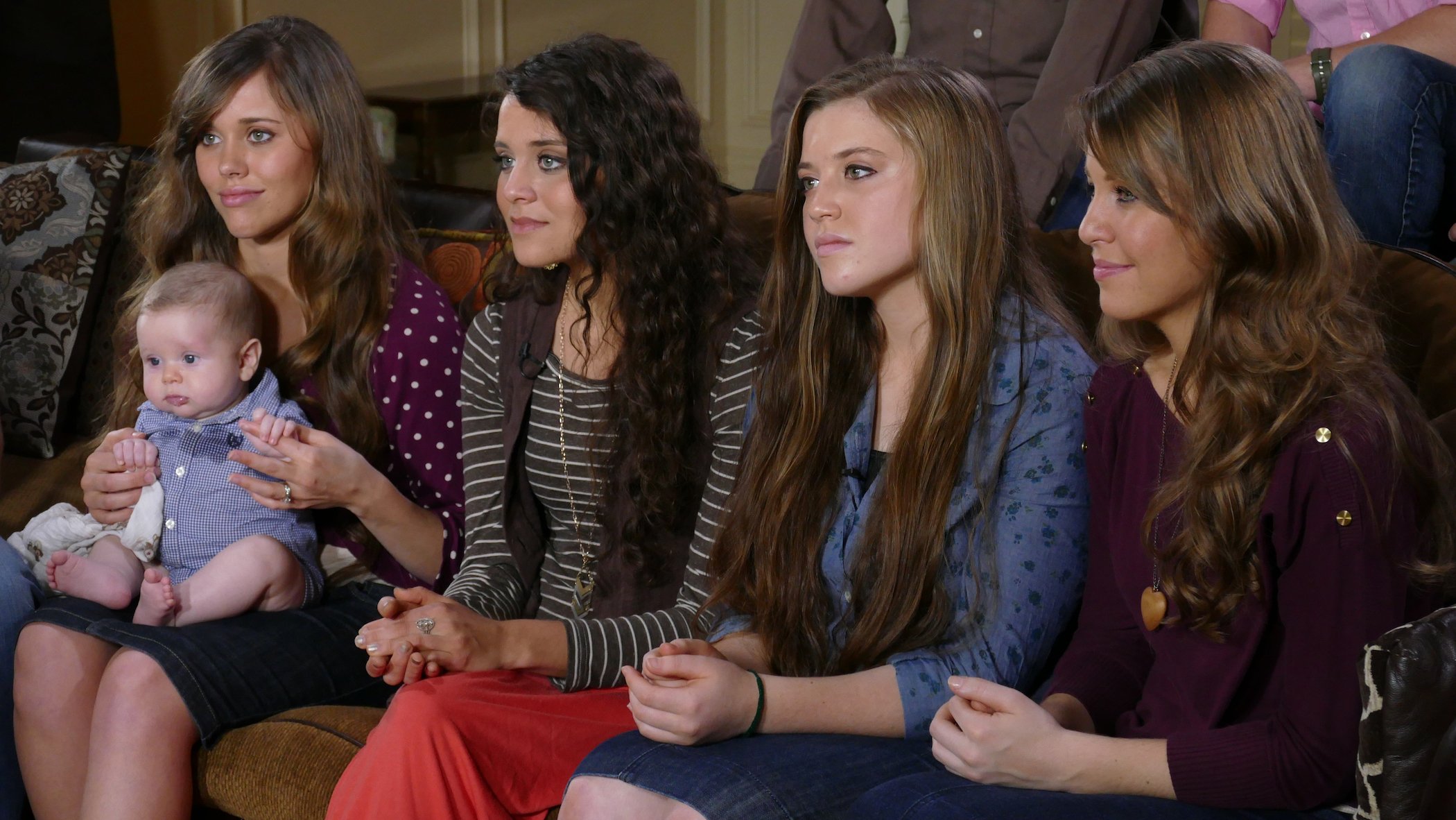 The Duggar family's dealt with major fallout since police arrested Josh Duggar in April 2021. Josh was arrested on suspicion of obtaining child sexual abuse content. Ultimately, TLC dropped the Duggar family's TV show, Counting On, in the wake of the chaos. And many of the Duggars chose to keep their head low directly after Josh's arrest.
As for Joy-Anna, she continued to post Instagram updates for her followers post-arrest. At the end of April, she posted about the camping trip she and Austin took with their two kids. In May, fans saw a nine-month update on her daughter, Evelyn, and she celebrated her wedding anniversary. In June, Joy-Anna and Austin spent plenty of time with their kids and appeared to celebrate Independence Day with the rest of the Duggar family.
Fans may notice a large gap between Joy-Anna's most recent post and the post prior, though. Prior to her post on Aug. 9, 2021, she posted a few photos of her daughter on July 9, 2021.
Duggar family critics think Joy-Anna has a new scheme for making money via Instagram
Fans and critics wondered where Joy-Anna and Austin went for the last month and whether it had to do with Josh Duggar's arrest. In Joy-Anna's most recent post on Aug. 9, she acknowledges her absence on social media, though she doesn't acknowledge her older brother.
Hello friends! We're back!" Joy-Anna captioned her post containing photos of her family enjoying the summertime. "It's been a refreshing past month. Taking time to refocus, reprioritize, and spending some quality time together is so important! We have been outdoors, soaking up the sun, exercising, annnddd we've been working on a fun project that I'll catch y'all up on later! Thank you for all of you that have messaged to check up on us."
So, why has Joy-Anna returned after a month? Duggar family critics suspect she's going to introduce a few money-making ideas to the 'gram now that Counting On is canceled.
"Looks like she had a peaceful summer without social media but is back to try and sell something for some $," a family critics on Reddit posted.
"Doesn't every 'influencer' say, "I have a new amazing, super fun project I've been secretly working on in secret this past few months!!!" another critic noted.
What is Joy-Anna Duggar's net worth?
Counting On was a huge money maker for the Duggar family, and Josh Duggar's current scandals will cost them a hefty paycheck. So, what is Joy-Anna Duggar's net worth?
While she's never revealed exactly how much she and Austin pull in, The List notes Austin himself is worth around $2 million. As for Joy, she likely received a hefty chunk of money from Jim Bob Duggar for her involvement in Counting On. An insider told The Sun the family received around $850,000 per season. While the show is gone, she still has a million Instagram followers, and she posts sponsored content of which she certainly receives a monetary kickback. And her YouTube channel Follow the Forsyths, has a number of videos and over 100,000 subscribers, but she hasn't posted new content in two months.
For now, it's likely Joy-Anna and Austin are doing just fine. But we wouldn't be surprised if the couple continues to try and find new ways to make money online.
Check out Showbiz Cheat Sheet on Facebook!