Duggar Family Critics Think Michelle Duggar Completely Lost Who She Is Now That Her Kids Are Older
The Duggars are still on television thanks to TLC's Counting On, but Jim Bob and Michelle Duggar aren't necessarily center stage. While their multiple shows have also centered around them and their kids, it's their adult children who are getting all the attention now. And it seems some family critics think Michelle seems lost without having as many young children to care for. Here's what they're talking about.
Michelle Duggar was commited to having as many children as possible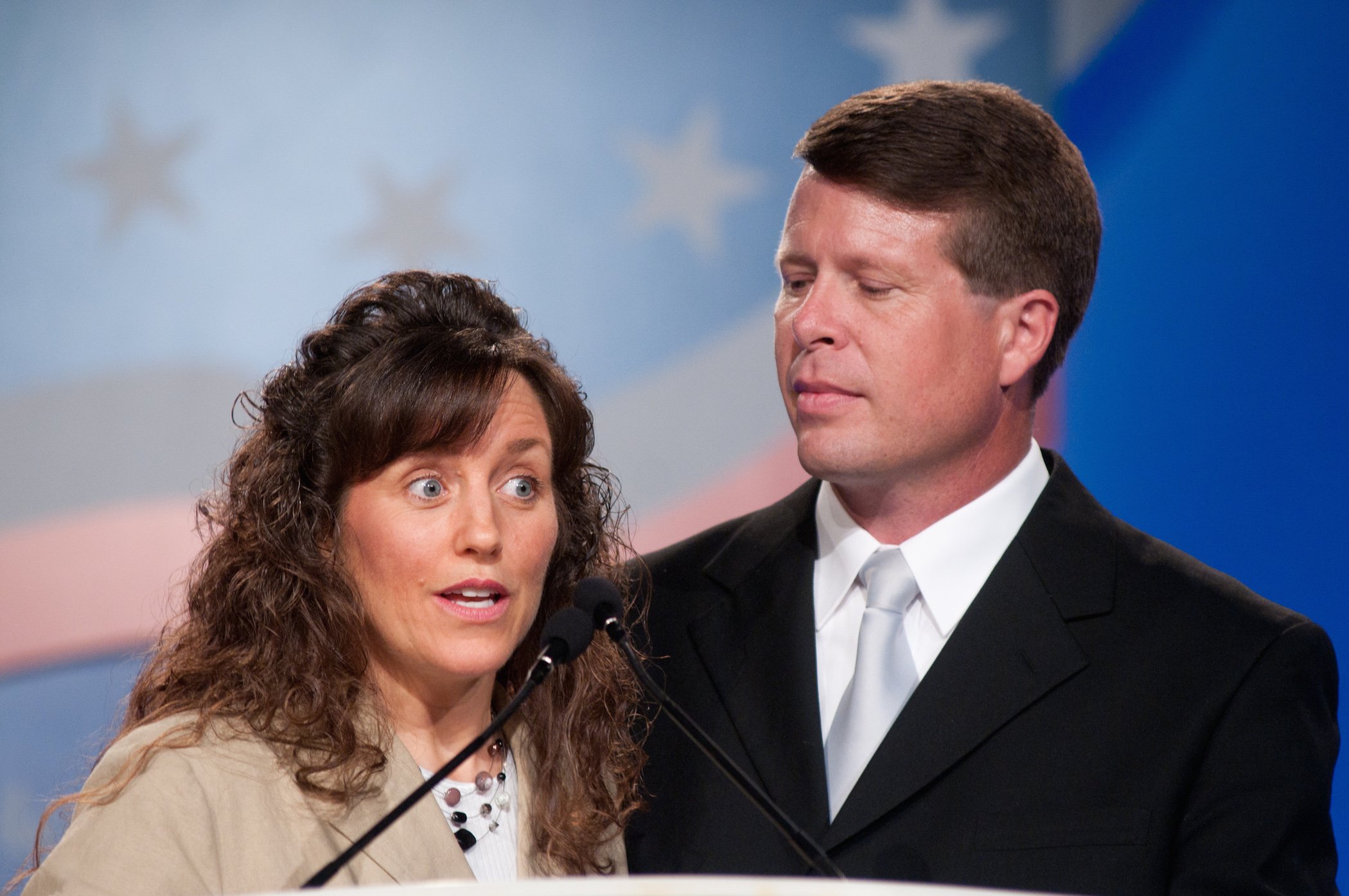 Jim Bob and Michelle Duggar weren't always against birth control. But after Michelle's first miscarriage after she had her first son, Josh, she felt horrible guilt, as she thought her birth control caused it. Since that day, she and Jim Bob vowed to leave how many kids they'd have in God's hands.
"I went back on the pill, and I ended up getting pregnant while the on the pill," Michelle explained. "We ended up losing that baby, and that was very difficult for us, because, here we are as parents, holding this one baby in our arms, enjoying being a mama and a daddy. And then realizing that, with our own lack of knowledge, [we'd allowed] one of our own babies to be destroyed."
Michelle and Jim Bob had 19 kids total, though they nearly had 20. Jubilee, the 20th child, was miscarried and born without a heartbeat. "It was a very traumatic time for us and then we had to come home and tell all the children what had happened," Jim Bob explained.
Many of Michelle's kids are grown up and she's transitioning to 'grandma mode'
The Duggars typically stay with Jim Bob and Michelle until they're married, though a few of the Duggar sons have flown the coup without tying the knot. Jedidiah, who's 21, is getting involved in politics and has since left the Duggar family home. And Jeremiah has also left to live with Jed.
Jana, the oldest of the Duggar daughters, still lives with Jim Bob and Michelle in the large family home at 30 years old. And it's clear she still helps out with her younger siblings' care.
As for Michelle, it seems she's starting to transition from mom to grandmother. While her youngest, Josie, is still only 10 years old, she told Us Weekly that her role is truly changing. "I heard people tell me for years, 'You're gonna love these grandkids!' And it's the best," Michelle said. "You get to enjoy the fun but not all the responsibility … I love having these grandkids."
Duggar critics think Michelle might be losing her purpose in life
Michelle spent decades raising her kids, and now that her youngest is 10 and her role is quickly transitioning, Duggar family critics suspects the mother of 19 feels a bit lost.
"For so long everything in her life revolved around having babies, her entire sense of self was tied to her fertility, to the point she was disconnecting from everything else," one Reddit user noted. "She doesn't have hobbies or close friends or a job and she focused so much on the 'next' kid that she didn't develop strong connections to the children she has."
"She basically has empty nest syndrome. Except it's empty womb syndrome," another commented. "She has 0 identity outside making babies and now she's done."
"I don't think she ever had an identity outside of 'expectant mother,'" yet another added. "Her entire life has revolved around her always being pregnant or a 'new mom.' Now she doesn't have that anymore and she never found her true self or individuality."
We're hoping Michelle truly is happy and finding plenty of fun and love with her grandkids despite all of her own children growing up fast.
Check out Showbiz Cheat Sheet on Facebook!