Duggar Family Critics Think the Years of Caring for a Huge Family Are Finally Catching Up With Michelle Duggar
Michelle Duggar is still raising a few of her 19 kids, and family critics think it's starting to wear on her. Here's why.
Counting On is back, and fans can't wait to see what the Duggars are up to next. We know Jim Bob and Michelle Duggar best for raising 19 children in their fundamentalist Christian household. Now, most of the kids are out of the house and living on their own. And the oldest children often return for family events and other celebrations to have with their famous parents.
After the Duggar Family Instagram posted photos from Joy-Anna Duggar's baby shower, many think Michelle looks more exhausted than ever before. Here's what critics are saying.
Michelle and Jim Bob Duggar raised 19 kids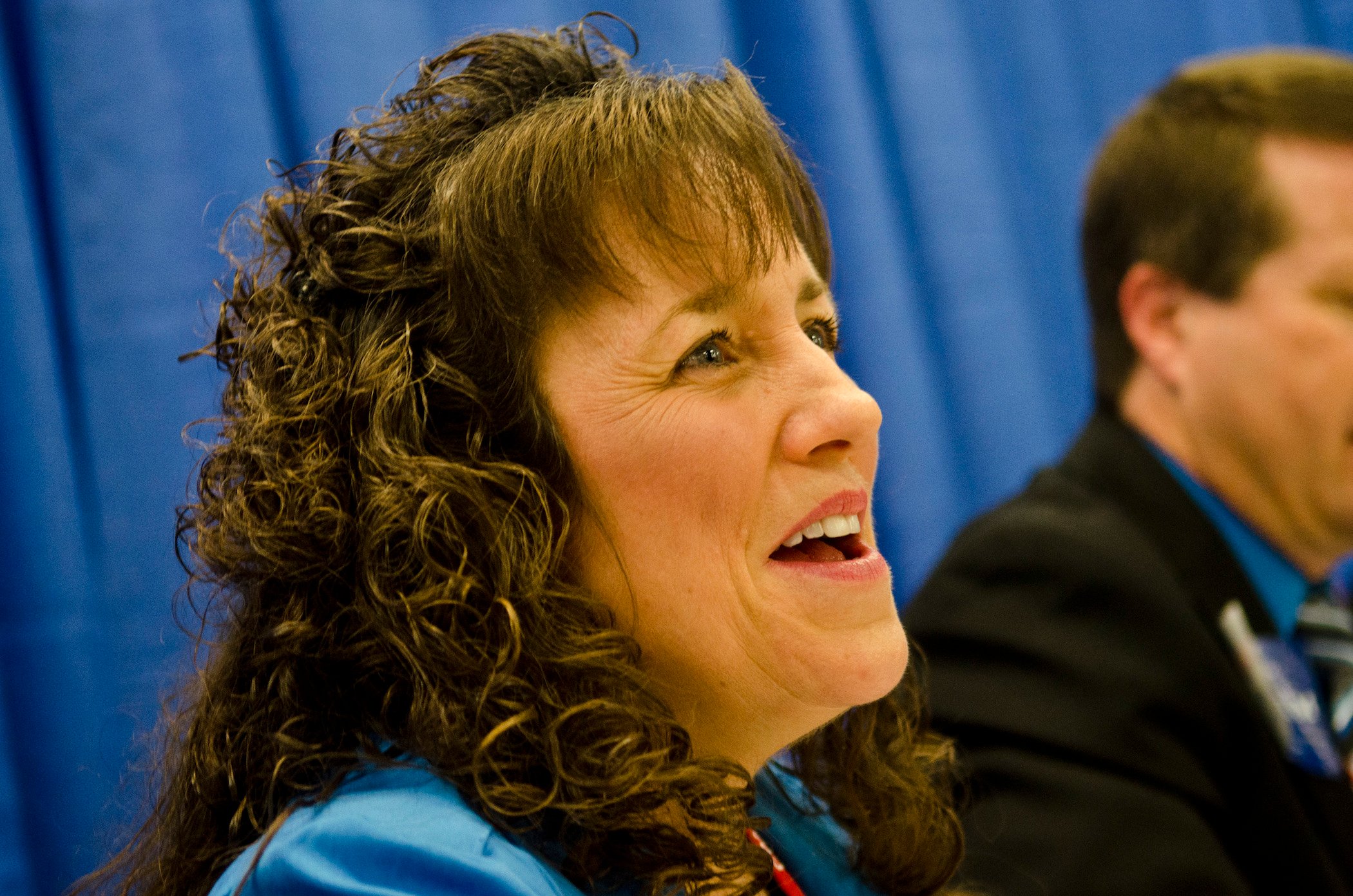 It's hard to imagine raising 19 children, but Jim Bob and Michelle made it work. The couple made it clear on their TLC shows that they don't believe in birth control, as they think it was responsible for Michelle's early miscarriage.
"As conservative Christians, we believe every life is sacred, even the life of the unborn," the couple wrote. "Due to our lack of knowledge, we destroyed the precious life of our unborn child." Jim Bob and Michelle then vowed to let God decide how many kids they should have — and it ended up being 19.
Michelle would've had more children if possible as well. However, the famous mom's pregnancy with Josie Duggar, the 19th Duggar child, was rife with complications. When Michelle got pregnant with her 20th child, Jubilee, she had a stillbirth.
"It's hard to believe Jubilee would have been 6 years old today," Michelle and Jim Bob wrote on Facebook back in 2017. "We so look forward to seeing Jubilee in heaven."
The Duggar family Instagram posted a photo of Michelle with many of her older daughters
Joy-Anna is expecting a baby in August, and she had her baby shower at Jim Bob and Michelle's place. The Duggar Family Instagram posted photos of the event, with the first showing off several of the Duggar daughters surrounding Joy-Anna. Michelle was off to the side of the photo beside her daughters, too.
The following photo in the set shows Joy-Anna and her husband, Austin Forsyth, cradling her baby bump. And the next three photos feature Jana Duggar, Jessa Duggar, and Carlin Bates all celebrating the day with Joy-Anna as she smiles brightly.
"Several weeks ago we were able to celebrate Joy and Austin and their precious baby on the way!" the Duggar family Instagram captioned the post. "We are rejoicing in God's gift of this little girl that He has graciously given their family. We can't wait to meet her soon!!"
Family critics are worried about Michelle, especially given her past
While Jim Bob and Michelle's kids look happy and healthy in the post about Joy-Anna's baby shower, fans and critics have concerns over Michelle. The mother of 19 still has plenty of kids living at home, and with all the Duggar grandchildren, there's no doubt she keeps busy. One fan even commented on the Instagram post, "Michelle you need a makeover."
Duggar family critics on Reddit noticed Michelle's appearance as well.
"She started out so robust and solid and, dare I say, vivacious, but now, 10 years after the addition of the most precious of miracles, she seems so frail and like she'd blow away on a breezy day," a Reddit user wrote.
"She looks so rough," another noted. "Like I knew she was younger than she looks anyhow but woah. That posture is so atrocious."
Others were reminded of Michelle's eating habits during and after her pregnancy. A clip from TLC shows Michelle eating soy burgers to lose the baby weight, and those who follow the Duggar family know they didn't eat the most nutritious meals when growing up. Some Reddit users noted Michelle's many years of taking care of kids and eating unhealthy meals may be adding up.
Either way, we're hoping Michelle is healthy and happy despite what the critics noticed. And we're sure she has plenty of help around the home as her youngest kids age!
Check out Showbiz Cheat Sheet on Facebook!