The Duggar Family Didn't Make a Birthday Post for Anna Duggar Amidst Josh Duggar Arrest
Josh Duggar was arrested in 2021 for allegedly obtaining child sexual abuse images. Since then, Anna Duggar has laid low online -- and so has the Duggar family. Now, it's Anna's birthday -- and the Duggar Family Instagram didn't go to great lengths to post about it.
It's Anna Duggar's birthday, and Counting On fans and critics wonder how she's spending the day. Those who follow the Duggar family know police arrested Josh Duggar in April 2021, and the family's laid low ever since. Now, the Instagram led by Jim Bob and Michelle Duggar just wished Anna a happy birthday — but the well-wishes differ greatly from what they posted last year.
Anna Duggar hasn't posted anything to Instagram since Josh Duggar's arrest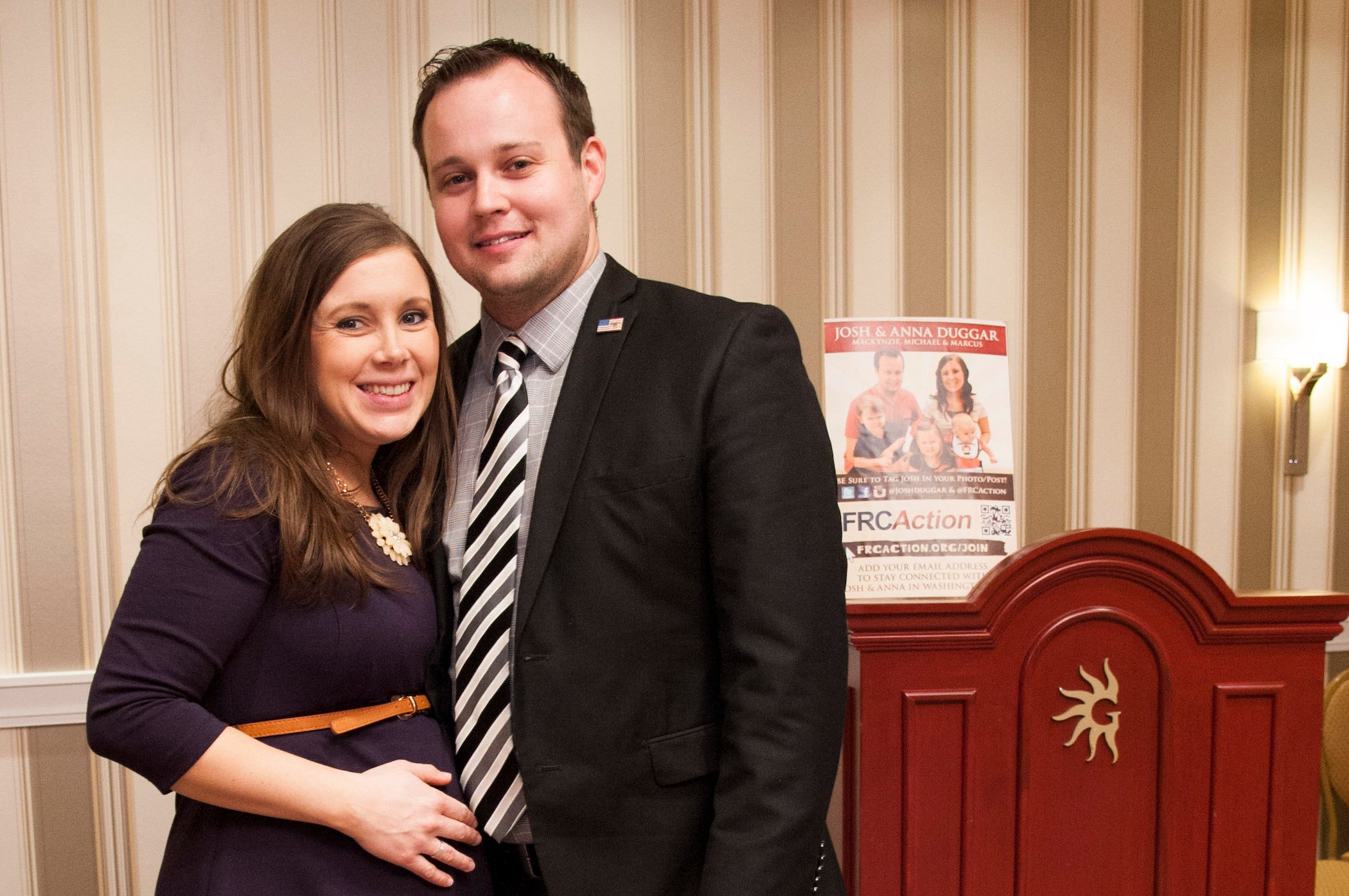 In April 2021, police arrested Josh for allegedly downloading child pornography years prior. Homeland Security Investigations Special Agent Gerald Faulkner noted police flagged Josh for downloading the images from a computer in his workplace back in 2019. Josh pleads not guilty to the charges and will head to court in July.
As for Anna, she hasn't posted anything online since the news broke. She's currently pregnant with her and Josh's seventh child, and prior to the arrest, she was very active on social media. Duggar family fans and critics saw her commenting to her famous in-laws frequently via Instagram prior to the arrest.
Anna hasn't posted anything new to Instagram since the news broke. She added her last post to Instagram on April 24, 2021. The post shows all of the little Duggar girl cousins sitting together. "Nine girl cousins in a row, and we are adding one more this fall," Anna captioned her post. "I'm more curious than ever if @jessaseewald is having a boy or girl!"
The Duggar family's birthday wishes to Anna Duggar are much different this year
It's not just Anna who stayed away from social media after Josh's arrest. The Duggar Family Instagram run by Jim Bob and Michelle also hasn't posted much — though it seems they're starting to get back to posting in June 2021.
On June 24, 2021, the family's Instagram posted birthday wishes to Anna via Instagram Stories — but they didn't publish an Instagram post for fans to view beyond 24 hours. "Happy birthday, Anna!" they captioned their Stories. "We love you!" The photo they chose was of Anna with one of her daughters, and Josh was not included.
This post differs greatly from the one posted last year by the Duggar family. Jim Bob and Michelle created an Instagram post in 2020 with a much lengthier caption.
"Anyone who knows you knows this to be true — you are the real deal," the post from 2020 still available to fans reads. "Your faith in Christ is rock solid, and His love flows through you to everyone you meet. You are a natural nurturer! This is so evident by the way you love your family, not to mention the endless variety of animals and pets you rescue and care for! It's pure joy to have you in our family."
Are Josh and Anna Duggar still together in 2021?
So, are Josh and Anna still together despite Josh's arrest? It seems Anna is standing by her husband. While many Duggar family fans and critics hope Anna will step away, her religious beliefs may make it difficult to do so. And we can't forget how she stuck by her husband in the past.
In 2015, the media caught wind that Josh allegedly molested a few of his younger sisters. The Duggar family came forward to address the situation, but it resulted in the cancelation of TLC's 19 Kids and Counting. Not only that, but Josh admitted to having difficulties with pornography and being unfaithful to Anna. Anna admitted that time was very hard on her marriage, but she stuck by him and trusted in her religious beliefs to get her through.
We'll have to wait and see if Anna begins posting online again anytime soon.
How to get help: If you or someone you know has been sexually abused, text HOME to the Crisis Text Line at 741741 for free and confidential support.
Check out Showbiz Cheat Sheet on Facebook!