The Duggar Family Removed Their Instagram Post About Jill Duggar's Son's Birthday
Jill Duggar recently celebrated her youngest son's birthday — and she shared photos and videos to Instagram. The Duggar family Instagram run by Jim Bob and Michelle Duggar also shared photos of Sam Dillard's special day, as James Duggar came by in a firetruck to celebrate. But it looks like the family Instagram recently deleted all evidence of Sam's big day. Here's what critics noticed.
Jill Duggar posted to Instagram about her son's birthday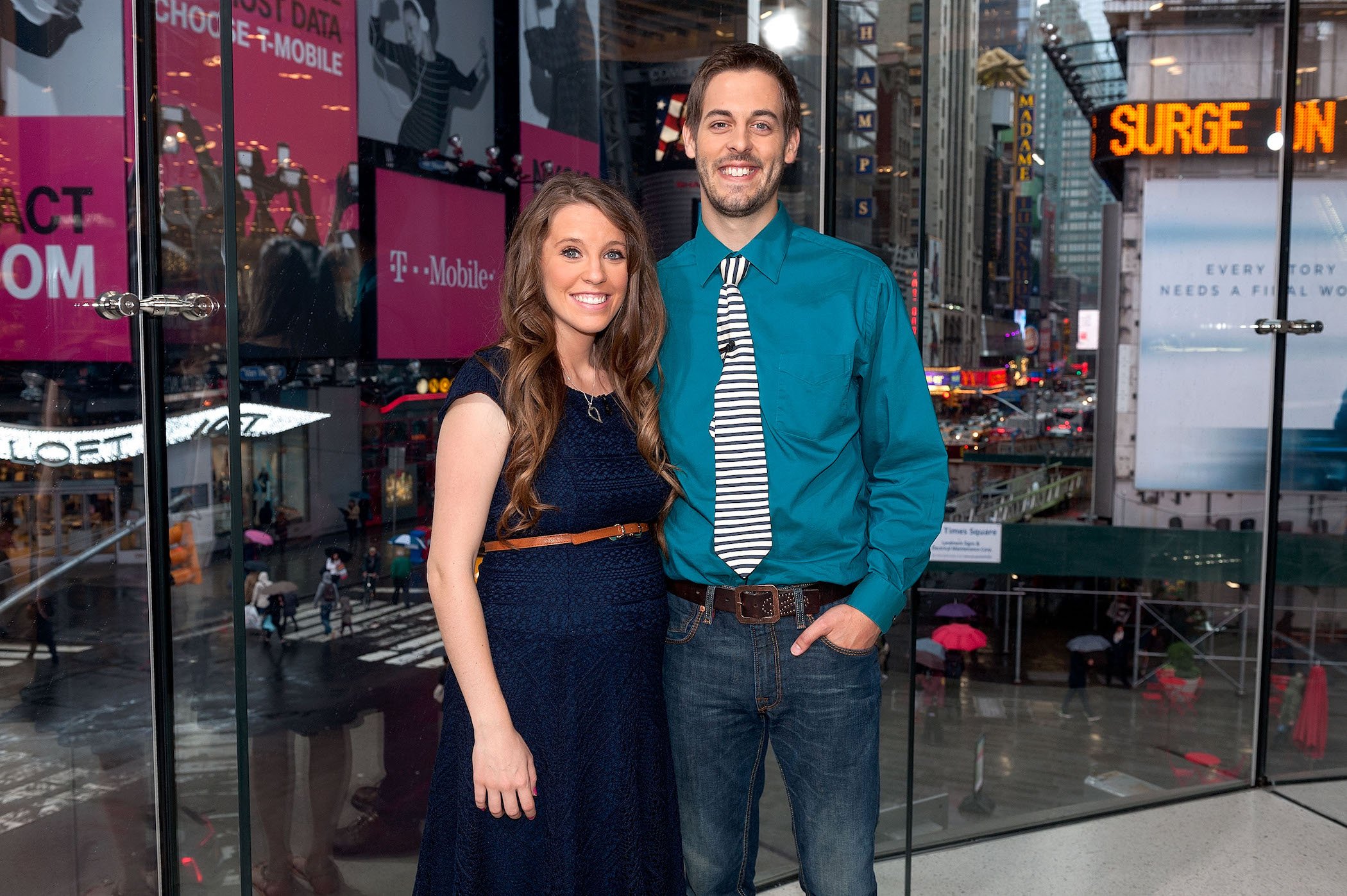 While Jill left the rest of the Duggar family on Counting On years ago, she still keeps her followers apprised of what's going on with her family via Instagram. And recently, she and Derick Dillard created a special day for their youngest son, Samuel.
"Sam had a great 4th birthday yesterday beginning with papa @derickdillard getting donuts for breakfast and all his favorite snacks and some!" Jill captioned her post for Sam's birthday on July 9, 2021. Then, Jill explained her younger brother, James, came by in a firetruck to surprise Sam. "Then we had a blast hosting a last-minute water block party on the front lawn with some neighborhood friends while the kids took turns testing the hoses and checking out the fire truck!" she added.
Not only did James stop by, but Jana Duggar, Jill's 31-year-old sister also made an appearance. The photos Jill posted show Jana next to James in a restaurant as well as Jana smiling with Jill.
"So fun!!" Jana commented on the post. "Happy Birthday, Sam!"
The Duggar family removed their Instagram post about Sam's birthday celebration
Not only did Jill post about Sam's birthday, but the Duggar family Instagram also posted about the celebration. The Instagram included a number of the same photos Jill posted to her page along with a sweet caption.
"James takes the cake as the 'funcle' (fun uncle)!!" the Instagram post shared. "Not sure who had more fun today, but it was a blast being able to surprise Samuel for his 4th birthday by rolling up in a fire truck! Happy birthday, Sam! We love you!!"
Duggar family critics noticed the family's Instagram removed the post, though. While it still lives on Facebook, it's now gone from Instagram.
"Soon after, the Duggars and Jana removed the post which was meant for Samuel's birthday," a Reddit user noticed.
"I wonder if Derick took issue to his sons being posted on the Duggarfam account," another critic noted. "Maybe that was a step too far and Jana was asked to remove it since she's speculated to run it."
"Did the Duggar's really remove that post?" another critic asked. "Poor Sam, I know no one needs to prove their love over social media with a birthday post, but imagine if he was old enough to understand them removing the post and how much more attention the other grandkids get."
Why did Jill Duggar quit 'Counting On'?
Prior to TLC canceling Counting On, Jill and Derick decided to part ways with the show. "We left the show three years ago now because, basically, our family goals that we had for ourselves didn't align with what we found out … we ended up finding out that we didn't have as much control over our lives as it related to the show," Jill said in a YouTube video.
Unfortunately, this put Jill at odds with her family. She admitted not all of her siblings were "cool with" her decision to leave the show behind. But now that Counting On is officially not coming back, we'll be curious to see how Jill's relationship with the rest of the Duggar family changes.
Check out Showbiz Cheat Sheet on Facebook!
RELATED: Jill Duggar Breaks Silence on 'Counting On' Cancellation, Says She 'Learned the News With the Rest of the World'