Duggar Family Teen James Duggar Bought His Own House Without Jim Bob Duggar's Money
James Duggar is 19 years old, and it seems he bought his own place without the help of his real estate-savvy father, Jim Bob Duggar. Jim Bob notoriously helps his kids out financially, but perhaps that's not the case with James. Here's what's been reported.
The Duggar family got their start on TLC, and we're still keeping up with Jim Bob and Michelle Duggar's 19 kids years later. Now, the younger kids are all growing up fast — and James Duggar is already 19 years old. It looks like James bought his own house, too, and he reportedly didn't need Jim Bob's assistance. Here's what happened.
Jim Bob Duggar seems to gift homes to others in the Duggar family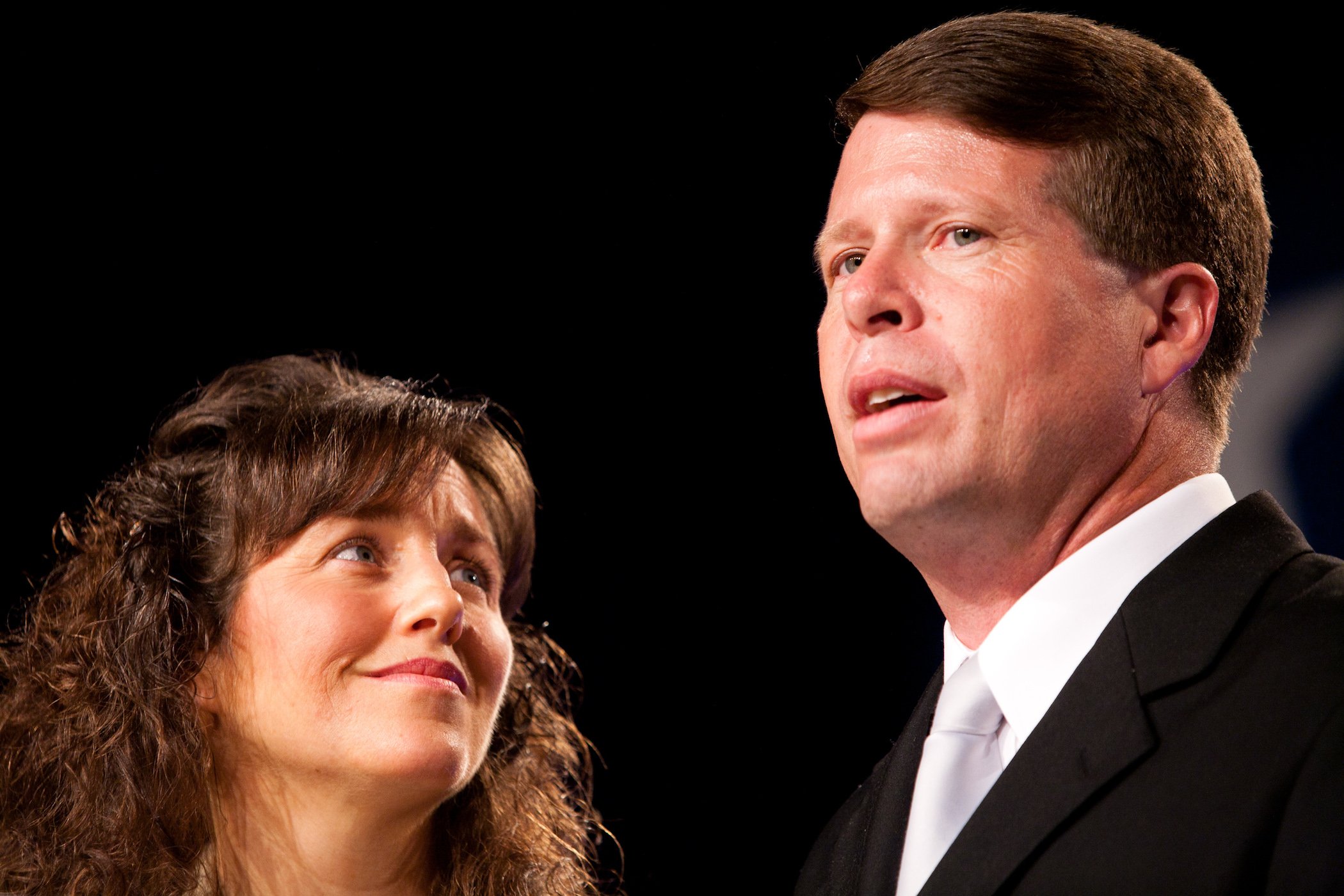 It's no easy task caring for 19 kids, and Jim Bob and Michelle often talked about the strict budget they had for the Duggar family. Thanks to the success of their shows, though, they're now sitting on millions. And it's not just the show that brings them money. Jim Bob's done business in selling used cars and working in real estate.
Jim Bob's real estate work has certainly benefited his family, too. He allegedly has a habit of fixing up homes and selling them to his kids for a ridiculously low price. According to The Sun, Jim Bob bought Joy-Anna Duggar's home for $30,000 and sold it to her and Austin Forsyth for just $10. He also allegedly gave Joe and Kendra Duggar over 10 acres of land for $5,000 when he originally purchased the property for over $50,000.
Rumors also suggest Josh and Anna Duggar are living in a warehouse on Duggar family property. Critics believe they have enough evidence to support this theory.
James Duggar bought his own house without his dad's help
While plenty of Duggar family members appear to get financial help from Jim Bob, such might not be the case for James. We don't hear too much about James, but the 19-year-old has been part of the Duggar rumor mill since fans and critics began speculating he may be courting Lauren Caldwell, Kendra's sister. Aside from this, it seems he's also moving out into his own place.
In January 2021, The Sun reported James bought his own place for $72,988 back in April 2020. The home reportedly came with 2.65 acres of land, and it's one story with two bathrooms and a garage. In total, it's 940 square feet.
It doesn't sound like Jim Bob is done helping his kids with their homes, though. While James may have gone his own way, the publication notes Jim Bob still sold Justin, who's a year younger than James, a mobile home for $1 in December 2020.
Does Jim Bob Duggar keep all the money from 'Counting On'? Rumors abound
The Duggar family has plenty of money to support themselves at this point, especially since future seasons of Counting On are sure to happen. But does Jim Bob keep all the money, or does he give it to his kids as well?
According to Jill Duggar's husband, Derick Dillard, Jim Bob keeps most of the earnings for himself. "For a long time, Jill and I were under the impression that the family didn't make any money from the show, but, rather, it was presented to us kids as something that was done as a ministry that TLC periodically subsidized in the form [of] reimbursements for things like gas, restaurants, travel, etc.," Derick revealed in an interview.
In another interview, Derick said he and Jill were able to recover some of the money owed to them by the network, but "it probably ended up being a little more than minimum wage."
Check out Showbiz Cheat Sheet on Facebook!